https://hispanicexecutive.com/luz-martinez-leonardo-drs/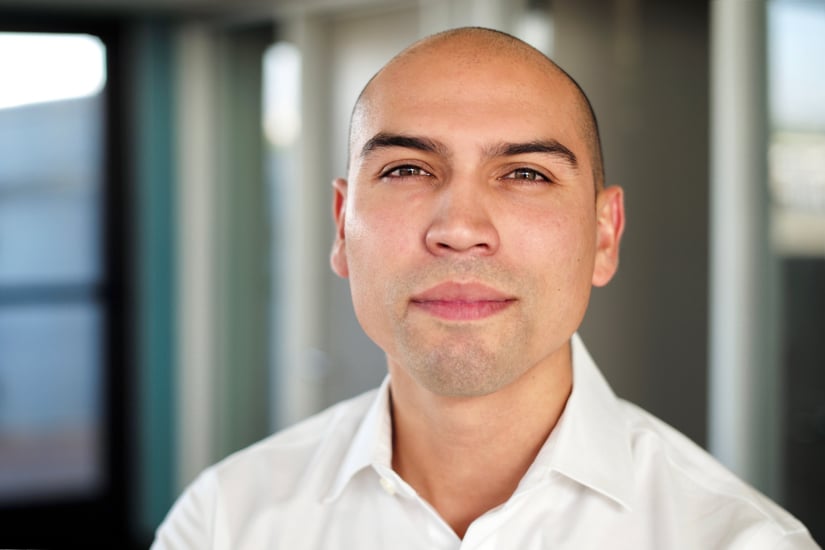 Like most executives who have quickly moved up the company ladder, Steven Amaya commits to achieving the high goals he sets for himself. When he was headed to college, however, Amaya only had one goal in mind: the kind with a net. "My intention was to get drafted and play professional soccer," he says. "I went to college to play soccer and eventually enter the draft."
A life in finance wasn't something he'd considered—Amaya, now vice president of finance at the global outsourcing company TaskUs, says he enrolled in accounting classes because it seemed like what most of his teammates were doing. "I couldn't keep taking electives, and everyone on the soccer team either went into business or accounting. I figured the world would always need accountants," Amaya says, laughing.
Midway through his senior year, Amaya decided it was time to get serious about his prospects. While he'd played well, the path to pro soccer didn't seem like it was going to work out. He'd already watched too many of his friends and teammates languish for years after college still trying to find a way to make it to the pros. "I decided that as hard as I'd worked at soccer, I was going to let it go and focus my energy on accounting," Amaya remembers. That was barely ten years ago, but he is on his way to achieving another lofty goal: to be a CFO.
"I continue adding skills in the same way I would add pieces to my soccer game, even if it won't be my strong suit. I'm highly motivated to find different things to do at work just like I am in my personal life. That's what keeps me going."
Amaya's commitment to improving his professional finance game is clear. Since coming to TaskUs in an assistant controller position, he's risen to vice president of finance because of his willingness to grow when given expanded responsibilities. "At a point [early on] we didn't have a CFO and our executive team was busy trying to grow and run the business. They just needed someone who could help out wherever necessary," Amaya says. "It didn't matter if I knew how to do it or not, they were willing to let me run with it and figure it out—and I'm very grateful to have had so much trust placed in me."
Amaya was promoted to controller, and opportunities to advance continued to arise. Last year he helped take TaskUs through an acquisition by a private equity firm, a deal that wound up getting him promoted to VP of finance. "I've been able to keep adding skills to my arsenal to become a true generalist," Amaya says.
As Amaya's roles and responsibilities continue to blossom, the local operations of TaskUs have also increased in complexity. "We have a strong culture that we try and duplicate everywhere we operate, but there are other things that you just can't control," Amaya says. "Those are most often regulatory or statutory-driven, and, from the very beginning, you just have to be honest and say that you don't know how to do this."
When TaskUs launched in Mexico in 2019, tax and compliance issues proved to be a sticking point almost immediately. "I had to look in our company and start gathering information and expertise from those who had operated a business in Mexico before," Amaya explains. Growing means not holding onto ego, and Amaya has embraced the power of not presuming he knows everything. He recognizes the relationships, information, and expertise that the learning process can provide.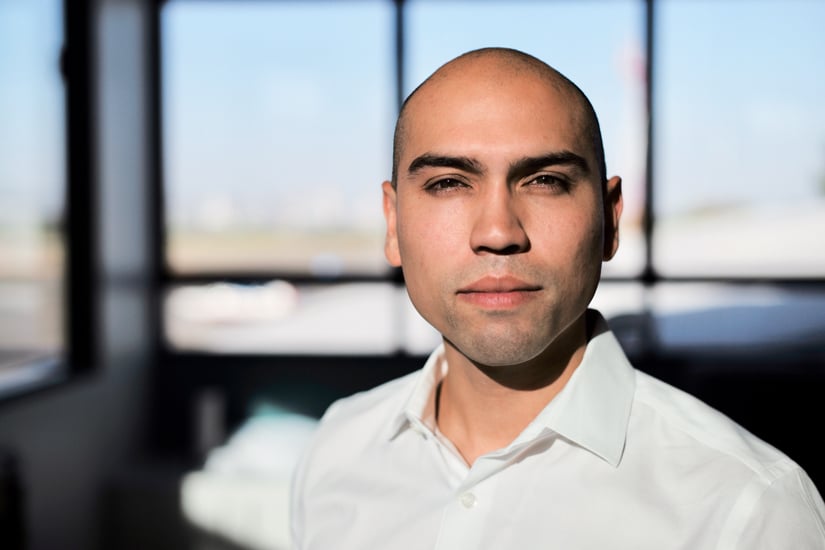 Amaya's commitment to his role includes traveling to TaskUs offices in the Philippines, Mexico, and US (San Antonio, specifically), while understanding the complexities and what drives each of those cultures. "Working with and helping develop teams in different parts of the world is a source of great satisfaction for me—it's an experience that will be valuable in the next steps of my career," Amaya says. "Teams perform and respond differently in the US than they do in the Philippines or Mexico. There are some talented people around the world that are desperate to add value. It's important to pave a path for each of them to be creative, take chances, and find their way inside a team."
This has been a big focus for Amaya over the last twelve months, and it will continue to be as he prepares his team for the next steps in the life cycle of the company. "Maybe an IPO or another acquisition. It would be a culmination of the hard work we have put in over the last few years to support a company that has grown from five thousand to over eighteen thousand employees worldwide."
Does this add up to getting that coveted CFO role? "It's lofty and I realize I'm still just getting started in my career," Amaya says. "But I believe I will eventually be able to put this experience into practice at a different level." Amaya says that he got to where he is today by approaching his job like he (still) approaches soccer: he goes all out. "I continue adding skills in the same way I would add pieces to my soccer game, even if it won't be my strong suit," the VP says. "I'm highly motivated to find different things to do at work just like I am in my personal life. That's what keeps me going."
---
Related Links
Lisa Heritage McLin: "I'm here to serve, to work hard, and create positive change."
Miguel Myhrer: "A hallmark of any successful person is a commitment to continuous learning."