Sara Ivarra Juarez never dreamed of having a career as an attorney, until she started taking international relations and human rights classes in college. In fact, several professors told her that she would make an excellent litigator.
"I had no idea this was going to be my career path—it wasn't even a thought in my mind until I went to the University of Denver and had interactions with these professors," she reflects. "One professor told me I was very skilled at arguing my case and that I should consider a legal career after I convinced him to change my grade."
That planted the seed of what was to come.
After taking the foreign service exam and the LSAT, she pursued the latter and was accepted at the University of Kansas School of Law. "The school chose me off of more than just my LSAT score, and I was very lucky that they took a more holistic approach," she says.
Today, Juarez serves as deputy general counsel and chair of the diversity and inclusion advisory council for Mosaic Health System.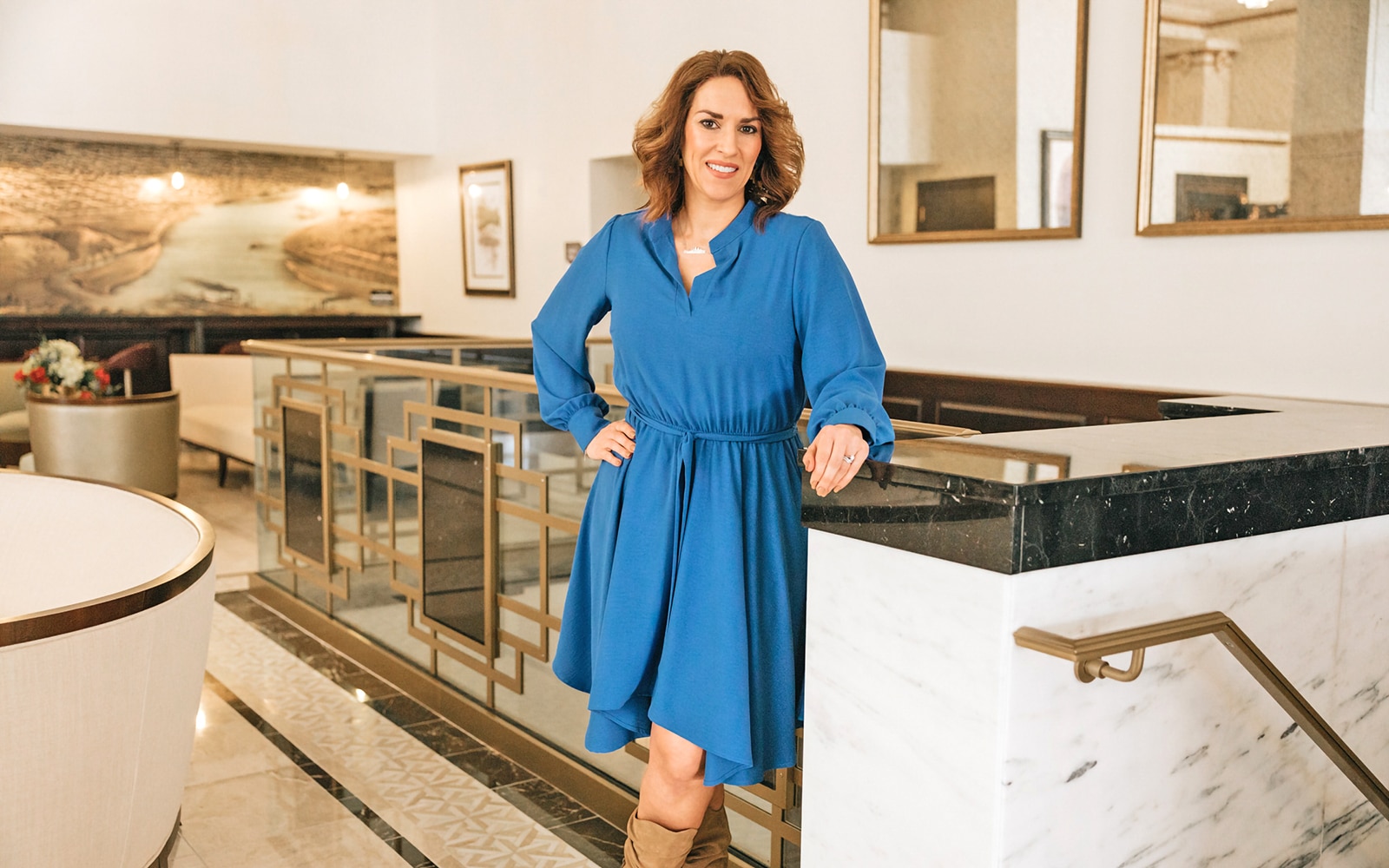 "One of the things that I think works the best in people's careers are the connections and the people you meet along the way. One of those people for me was Mike Rinard, chief legal officer at Mosaic; he and I worked together at Legal Aid of Western Missouri," Juarez explains. "I started my legal career at Legal Aid almost sixteen years ago, and Mike was my mentor and teacher. He showed me how to be lawyer and an advocate for my client. We worked together for a number of years, and then we went on separate paths. He contacted me and asked if I would be interested in a complete trajectory change of what I was doing in law."
He explained he was creating an in-house team of legal team for the hospital, starting from scratch, and she jumped at the chance. Over her seven-plus years with the hospital, Juarez has taken the lead on handling the litigation, insurance, contract teams, M&A, patient relations, risk mitigation, and day-to-day issues with physicians, nursing, and corporate staff.
"I was jumping in blind but willing to learn," she recalls. "My boss knew that I may not be an expert right away, but I would become one and learn everything that I needed with all the intricacies of hospital law. My favorite aspect is there are no two days ever alike.
"Prior to working in the hospital," Juarez continues, "I was in the courtroom for ten years. Many of my colleagues told me I would be bored, but I can say since I have been at Mosaic, I have never been bored once in this job."
One of her main contributions to the company was starting the diversity and inclusion advisory council with Mosaic's previous CFO. "The discussions about starting a council began in early 2020. We had discussions about our own personal struggles with diversity and inclusion in the workplace, and this led us to pursue a strategic plan," Juarez reflects. "We wanted to move the dial and get something more ingrained in the corporate structure."
From there, she recruited members, formulated the mission and vision, and hired outside consultants to help longevity of the diversity and inclusion council. Juarez was also instrumental in creating an educational network with local universities and the community at large, setting up a road map for the hospital in making a difference.
Prior to joining Mosaic in 2015, Juarez served as an assistant city prosecutor for the City of Kansas City, Missouri, for almost five years. Prior to her work as a prosecutor, she was a municipal defense attorney at Legal Aid of Western Missouri. That decade of criminal law work, which included extensive courtroom work, gave her the confidence to thrive in her new responsibilities at Mosaic.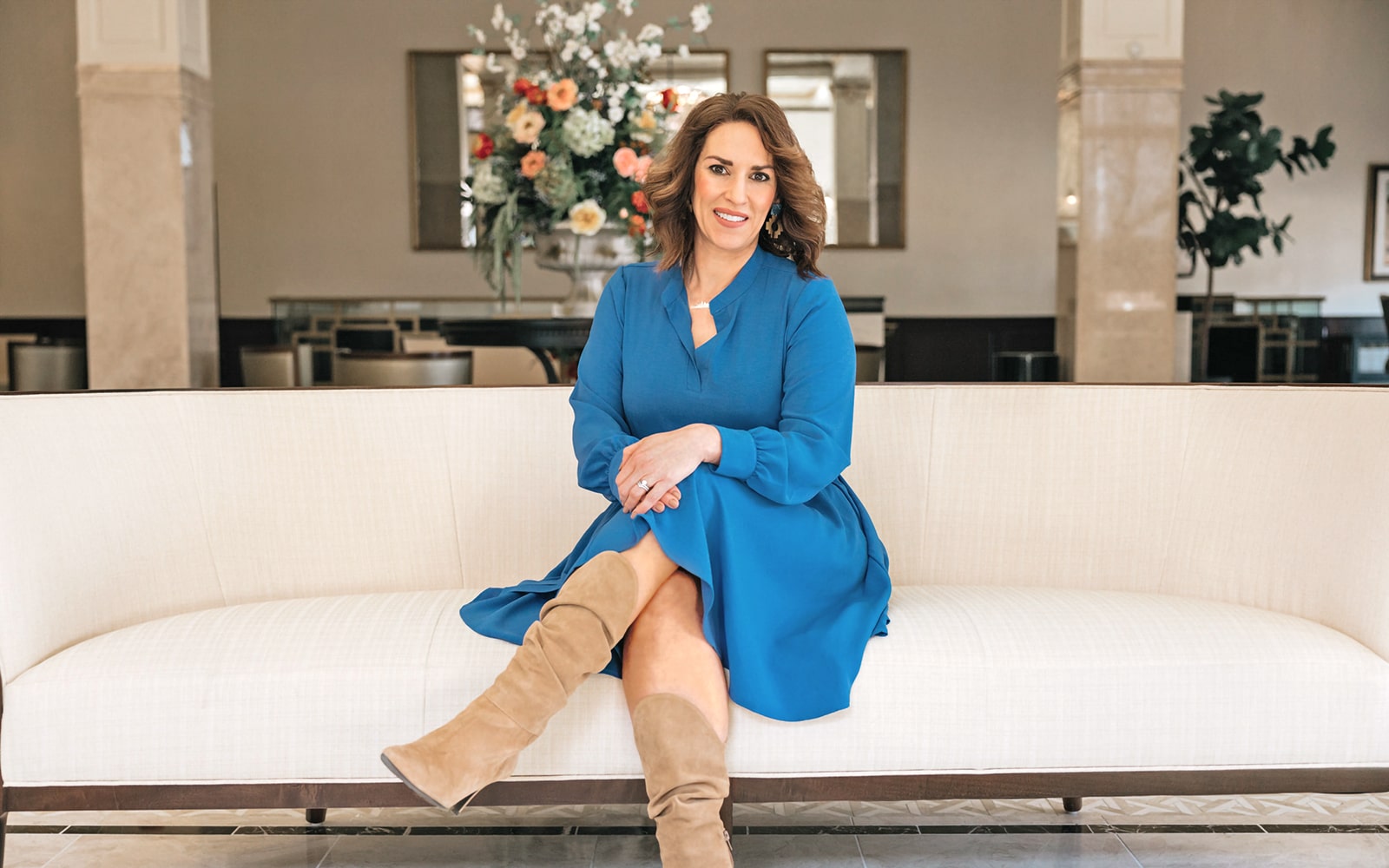 "Criminal defense and prosecutorial work is truly humbling and one of the best teaching experiences for lawyers. It teaches you how to work with people from a myriad of backgrounds, how to communicate effectively and in a relatable way," she explains. "You learn to relate and understand people's circumstances. That experience in the courtroom, which cannot be taught in a classroom, prepared me to go into an executive meeting or a boardroom for the first time. It gave me the confidence, which was a daunting task when you're sometimes the only woman and/or the only Latina in the room."
Born and raised in Kansas City, Missouri, by a single mom, Juarez's family were immigrants from Guanajuato, Mexico, with her great grandfather leaving the country after the revolution looking for better opportunities and a better life.
"He followed the railroad north from Guanajuato and eventually settled in Kansas City, Kansas, where he worked for the railroad. Her grandfather was born and raised in railroad housing along the Kaw River. He did not have any opportunities for education. He completed sixth grade then went to work in the meat packing houses," she shares. "My grandmother was somewhat similar—her mother was born on a sharecropping farm in Texas, and she and her husband followed the migrant trail north and eventually settled in Missouri to work on the railroad."
Most of Juarez's life has been in the Midwest, which has a strong Mexican population, and that heritage has been very important to her and has pushed her to succeed. She and her husband, Javier, make sure their two daughters know their history and heritage so they can also create their own path to success and achievement as Latinas.
She advises younger Latina attorneys to ignore the doubters and to know their worth and that they are essential to this profession.
"As a profession, we do not have enough Latina attorneys. We need their voice and experiences," she says. "I would tell all Latinas to persevere and know that if they want to succeed in the legal profession, it can be done. Don't let anyone tell you that to be successful you have to choose between your family and professional career; I have both and it can be done."