In August 2004, Rosario Dawson officially launched Voto Latino at MTV studios in New York City. Attended by celebrity supporters such as Romeo Santos, John Leguizamo, and Nina Sky, the launch was a public service announcement to catalyze voter registration among the Latino community—especially young voters.
After the fifteenth anniversary of Voto Latino and before the 2020 primaries, we caught up with Dawson to discuss the organization's evolution.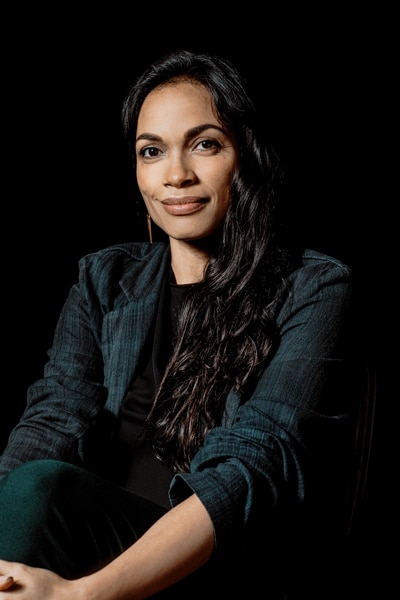 What inspired you to launch Voto Latino?
Numbers don't lie. Population shifts meant that Latinos had become the largest minority group and were therefore poised to be even more of a critical voting and leadership power in the United States. It fired up an urgency to connect community to information, resources, and networks to better prepare and address issues long neglected by lack of participation and representation. What better way to do that than launch an effort using technology and media to reach folks where they were and empower them with the knowledge that their leadership and voice—through voting, filling out census forms, and mobilizing individually and collectively—could positively impact the country in an unprecedented way.
"[D]reaming big, coalition building, commitment, focus, and determination can make a real impact. When we see and support each other there is nothing we cannot do."
What did you see in María Teresa when you first asked her to lead Voto Latino, and how has that evolved in the fifteen years since?
The possibilities and scope of this organization could not and would not have been explored without someone at the helm to take the seeds of this idea and nurture them to fruition. María Teresa is a passionate, brilliant force of nature with vision and tenacity who immediately put me at ease when I met her. She knew what was possible and what was at stake and meticulously built and grew Voto Latino into what it is today. I love the audacity she continues to bring to this work. We dream big at Voto Latino and I'm consistently blown away at seeing plans, wistfully imagined over the years, come to life with real impact and scope. The family that is our team has developed an effective organizational force over the years and I couldn't be more grateful.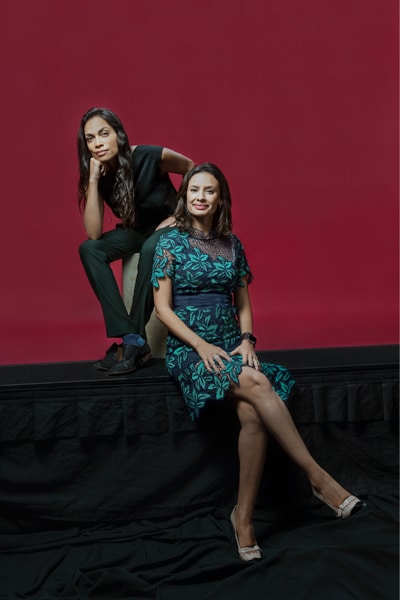 What has been your favorite Voto Latino moment?
There have been so many. Being a part of advancing technology like voter registration through texting in 2006—which other campaigns co-opted. Being a part of the creation of National Voter Registration Day. The community, leadership, and education that has come out of our yearly Power Summits. And now expanding the reach and usability of our VoterPal app that makes it possible to register voters across the United States. [All of this] impresses upon me that dreaming big, coalition building, commitment, focus, and determination can make a real impact. When we see and support each other there is nothing we cannot do.
What do you hope will be Voto Latino's biggest impact?
Voto Latino will be remembered for galvanizing community, building coalitions that spearheaded critical change, and clearing the path for the first of many Latinx presidents! We often talk about making ourselves obsolete. [We are] evolving the efficiency of the system so voter registration won't have to drain so much money, time, effort, and resources. To imagine that we could be a critical part of the evolution of how our democracy works and how citizens participated in it would be remarkable indeed. To represent the full spectrum of our capabilities and usher in an era of justice and peace from the grass roots, ground up . . . that is the future we are building and creating now.
---
Related Links