https://hispanicexecutive.com/carina-sanchez-the-unwavering-public-servant/
When Ricardo Rivas first joined Allied Orion Group (AOG) in 2001 as an acquisition analyst, he was a fresh-faced college graduate from the University of North Alabama. Nearly twenty years later, he's CEO of the company.
One of the largest fully integrated property management, investment (development and acquisitions), and construction firms in Texas, AOG's growing owned portfolio spans approximately two thousand units. The company manages nearly $3.5 billion in properties for third-party clients and has a proven track record of maximizing risk-adjusted returns by adhering to rigorous underwriting and proactive asset management. Since 1985, AOG has developed or acquired approximately $1.6 billion in apartments, using funds it raises as the primary vehicle to deploy capital in multifamily properties.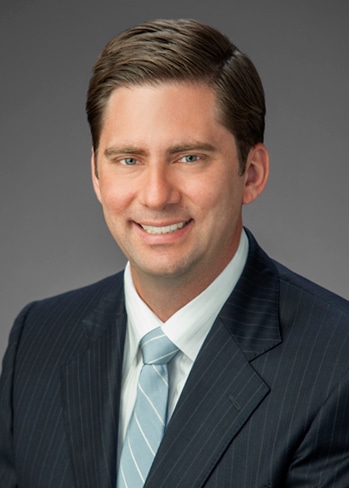 As CEO, Rivas must draw on his experience to lead the company through both fair weather and storms.
Of course, working in residential real estate wasn't Rivas's first career plan. Growing up in Venezuela, he had dreams of being a world-class professional tennis player. "But to do that, you need a lot of resources," he acknowledges. While that realization inspired him to seek out a business career, Rivas did not entirely give up his passion for sports—he earned an athletic scholarship at the University of North Alabama and played tennis for the school before graduating with a bachelor's and later an MBA.
It wasn't long after his graduation when AOG knocked at Rivas's door, looking for someone with his career profile. The company sponsored him to work in the United States, and the rest is history.
Over the past two decades, Rivas has moved through the ranks at AOG, learning everything there is to know about roles in construction, leasing, apartment management, development, and more. In 2018, he was promoted from chief investment officer to CEO and principal—a move that, if anything, merely formalized many of the responsibilities and tasks he had already taken on.
Rivas's leadership abilities are apparent even to AOG's outside partners. As Jeff Whetzel, SVP of the commercial division at Stewart Title notes, "Stewart Title is honored to provide title and escrow services for Ricardo Rivas. His leadership, knowledge, and proven track record in the property management industry are second to none. Congratulations, Ricardo!"
Moving up the ladder of responsibility at AOG taught Rivas more than a deep understanding of his company; it also illustrated the crucial skills he would need as a leader. "It's one thing when you're not leading the group and you can't see the overall direction," he explains. "Leading the entire company is a whole different story. It makes you look at things in a different way, having to take into consideration all aspects of the business when making decisions."
As a leader, Rivas focuses on empowering his team and giving them the guidelines to do what they need to do. "It's like soccer: the whole team isn't running toward the ball and kicking at the same time, forming a dust cloud," he says. "You pass the ball to each other, embracing teamwork and leading to brilliance and innovation."
Due to his long tenure at AOG, Rivas has a keen grasp on the scope of the company's business and knows what to aim at in order to achieve AOG's goals. "It's a big responsibility, for sure," he says. "But the division heads we have are great at what they do, and I can rely on them." The CEO fosters a collaborative dynamic with AOG division heads and encourages them to come to the table with problem-solving measures and innovative ideas.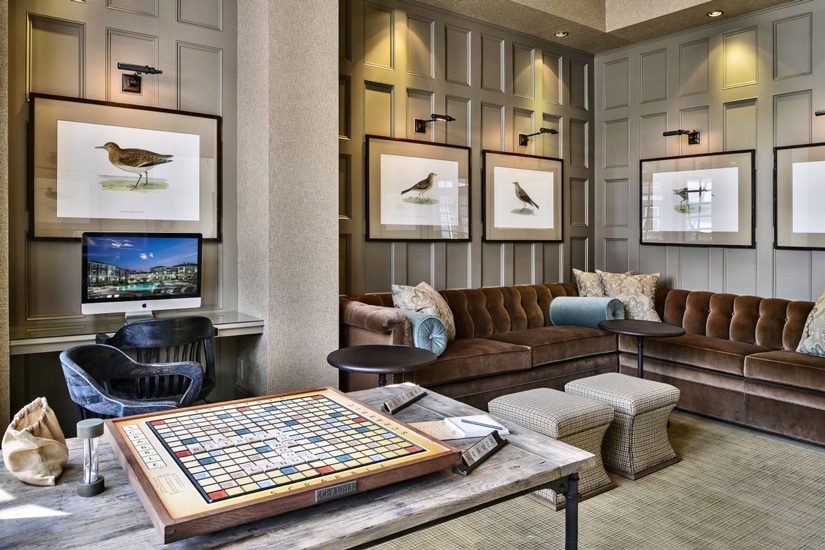 Finding the right people to populate that leadership team, however, takes careful consideration. "Our culture, if I had to describe it, is autonomous," Rivas explains. He puts his associates first, giving them latitude to make decisions within the framework of the company's goals. According to the CEO, this culture of autonomy is balanced by a supportive, family-oriented atmosphere and the genuine positivity and enthusiasm of AOG's diverse associates.
In 2020, as the nation started seeing the economic impact of the COVID-19 pandemic, both AOG and its associates were put to the test. "The key for us has been to stay flexible and not planning ahead more than a week at a time," Rivas says. In addition to an uncertain environment, the company has had to navigate federal eviction moratoriums, internal staffing measures related to work-from-home orders, and other challenges.
But the pandemic has also pushed some exciting new initiatives to the forefront, including virtual property tours, self-guided tours, and flexible workspaces where workers come in and share office space as needed. "All those [initiatives] are not going to go away," Rivas predicts, even after the crisis is over.
No matter what challenges the industry is seeing, Rivas urges young professionals interested in the apartment business to remember one piece of advice: exercise patience. "It took twenty years for me [to reach this position]," he points out. "Any position I had at the company, I did the best I could. Not because I wanted to be where I'm at today, but because I wanted to learn and step out of my comfort zone."
Rivas receives invaluable support at home from his wife, Valarie, which has helped him dedicate the time needed to continually self-improve and lead a company like AOG into the future.
---
Related Links