Benjamin Franklin's famed 1758 quote, "An investment in knowledge pays the best interest," still rings true today. It's wisdom that Rebecca Thibeault, senior vice president of benefits at Synchrony, continues to exemplify.
"My mom was sixteen and my dad was seventeen when I was born," she says. "Both of them dropped out of high school and went to work. My mom worked at a grocery store in the evenings and my dad worked days at a cable company so there would always be a parent at home with my brother and me."
Her family situation, combined with an increased understanding of how schooling can improve one's life, strengthened Thibeault's resolve to acquire a solid education. "I always knew I wanted to go to college and, fortunately, my family encouraged me and supported me along the way," she says.
After graduating from Brockton High School in Massachusetts, she was accepted to two of the local "big three" business schools: Bryant University, Babson College, and Bentley University. She ultimately chose Bryant, where she earned a bachelor's degree in business administration.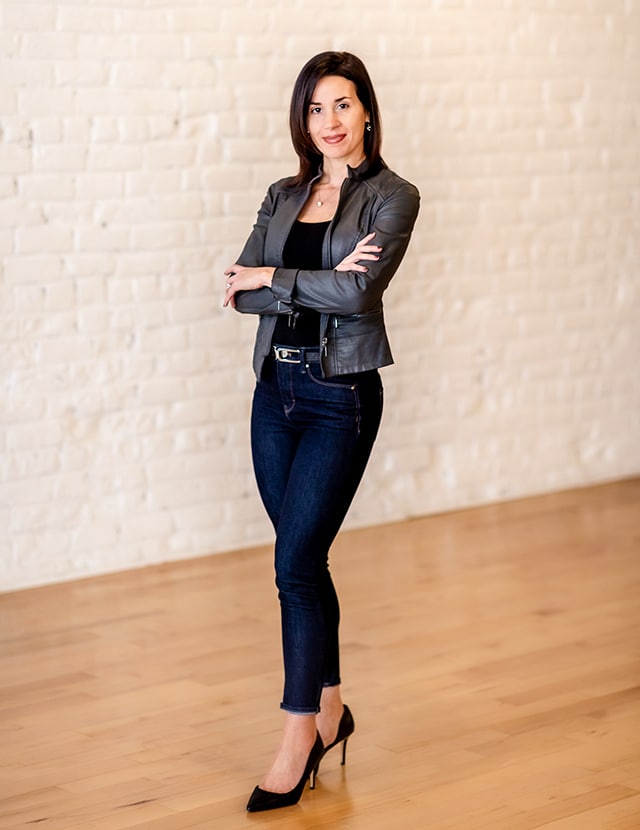 "College taught me a lot of great lessons," Thibeault says, "but the most important ones were actually learned outside of the classroom, such as how to interview, what types of questions to ask, and how to dress, for example. Simple things like those can really open doors for you."
Thanks to one of Bryant University's numerous on-campus job fairs, Thibeault was hired before graduation by Phillip Morris, a multinational tobacco company, to manage sales for a two hundred-store territory. Then, she got her first taste of the field of human resources at Core2 Business Consulting in Boston, where she was involved in benefits administration, payroll, and vendor management among other functions.
In 2007, Thibeault moved to New York City for a spot with private equity firm Warburg Pincus. "I joined as a compensation and benefits analyst," the Boston native says, "and it was my first 'real' job in HR." During that time, she earned a master's degree in organizational effectiveness from New York University and certification as a compensation professional, both by using the company's tuition reimbursement program.
Following stints at Bowne, and Towers Watson, Thibeault joined Synchrony in 2014 as a compensation analyst and held roles of increasing responsibility until she attained her current position leading benefits in 2020. "My key responsibilities are to design, communicate, and execute all of Synchrony's benefit programs," the SVP says.
And her efforts have borne fruit. "Between 2019 and 2022 Synchrony rose twenty-six points on Fortune's '100 Best Companies to Work for'. The 2022 list has Synchrony at number twenty-five," she says. "While there are many factors that contribute to the score, the generous benefits Synchrony offers employees play a strong role."
Thibeault added that company culture is important and she was thrilled to see the word cloud generated by employee comments in the Great Places To Work Trust Index Survey. The word benefits was most prominent, followed closely by words like family, care, flexibility, support and people.
Her efforts are supported by a four-person team that she supervises with a confident, "hands off" style. "I give my team projects and know they'll see them through, coming back to me only if they need my help. More times than not, they bring new ideas or approaches I would have never thought of myself. I trust in their capabilities, and they thrive with the freedom to perform."
And she does not hesitate to empower her star performers to shine. "After learning the ropes, I encourage my team to lead presentations and introduce new programs so they get the experience and the exposure within the company," she adds.
Thibeault added that benefits departments nationwide are experiencing burnout from the two-plus years of reacting to the COVID-19 pandemic—Synchrony is addressing that stress for all employees with its innovative mental wellness programs.
"It can be difficult to find a mental health professional that accepts your insurance and doesn't have a three-month waiting list," she says. So, Synchrony partnered with the O'Connor Professional Group, to provide employees with dedicated "coaches" that offer in-the-moment guidance to burdened employees.
"We have twelve coaches who come from a diverse set of backgrounds," she adds. "We have folks from different races and religions who can speak different languages. We have veterans, moms, a former pastor, and more. We also maintain a matrix outlining the different areas they specialize in, to help employees find their best match. There's no red tape, and no worrying about insurance. The employee simply selects a coach and schedules a time to connect."
Thibeault encourages her hard-working staff to take advantage of Synchrony's generous tuition reimbursement program (up to $20,000 a year) and highlights its newest employee benefit: a path to debt-free tuition.
"We work with EdAssist Solutions, a branch of Bright Horizons, to provide a flexible, no-cost degree program," she says. "Their 101 courses are available on EdAssist's online platform, and they are all self-paced. Once those are completed, employees can easily transfer the credits to a college or university within in EdAssist's network to finish their degrees."
"Rebecca is a collaborative leader who understands that providing a workforce education program that removes barriers and creates opportunities for all its employees to achieve career and financial mobility is a strategic imperative with lasting impact on the lives of Synchrony's employees," says Dr. Jill Buban, vice president and general manager of EdAssist. "We are proud of the program that we have been building with her and the team at Synchrony."

Thibeault added that Synchrony is billed directly for all Fast Track courses through EdAssist so employees never have to pay a dime out-of-pocket. That, coupled with the flexibility to take self-paced, online classes "removes so many of the barriers employees face when considering going to school," she says.
Additionally, while most employer-paid tuition plans are limited to studies only in the employee's field of work, "Synchrony also covers degrees in education and healthcare fields—such as teaching and nursing—because those are the types of professions our communities need the most," she says.
Thibeault stresses that education is important for everyone. "Your position on the socioeconomic ladder growing up can influence your future. If financially, college wasn't an option for your parents, it's not likely to be an option for you. It's tough to escape that cycle and you see this a lot in the Latin American community. But education will open doors for you."

And it's never too late to start, Thibeault advises. "My own mother, who had dropped out of high school at sixteen, went on to earn her associate and bachelor's degrees—in her fifties!"