S3 Episode 2: Engineering Two Solutions
As a Girl Scout selling cookies, Sylvia Acevedo was taught by her troop leader to be adaptable, persistent, and inventive—to never lose sight of a sale until she's heard "no" three times.
That early lesson informed the NASA alum and former Girl Scouts CEO to bring two solutions into a room: the one that everyone expects, and the one that innovates.
Growing up in New Mexico, Acevedo discovered her track to engineering early on thanks to an aptitude for science and math. It was during that nontraditional path—one in which she was forced to battle otherness as a young Latina engineer—where she discovered how to cleverly create possibility for herself while simultaneously finding common ground with peers.
Today, she imparts her knowledge as an engineering trailblazer to the Latino and greater business communities, thanks in part to public speaking opportunities and claiming seats at the tables of corporate boards. For Acevedo, it's never been about whether or not Latinos are in the game. We are. It's always about how we can add value.
We want to hear from you. Tune in, subscribe and don't forget to leave a review.
For a transcript of this episode, please email [email protected] and include the name of the podcast episode.
Sylvia Acevedo is a nationally recognized and highly awarded trailblazer in a variety of industries and fields, starting with NASA's Jet Propulsion Laboratories as a rocket scientist, a tech executive in software, hardware, storage and networking, a federal governmental leader and CEO of one of the most trusted brands in the world.
Sylvia started her career at NASA's Jet Propulsion Laboratory where she worked on two missions. She was a member of both the mission of Voyager 2's Flyby of the planet Jupiter and the initial program phase of the Solar Polar/Solar Probe Mission, renamed, Parker Solar Probe Mission which is now circling the sun.
A trailblazer in the field of technology, Sylvia earned promotions to the executive ranks for her ability to lead organizations to higher levels of performance. She made her mark in the USA and global markets positions at industry giants such as Apple, Dell, Autodesk and IBM. As an entrepreneur, she was a co founder of REBA Technologies, a tech software company that was acquired.
Sylvia most recently served as CEO of the Girl Scouts of the USA where she led the largest program rollout in the 100 plus year history of the organization with over 146 new badges and programs in STEM, Outdoors, Entrepreneurship and Civics. Millions of girls in rural, urban and suburban communities across America earned valuable skills in cybersecurity, automotive engineering, entrepreneurship, coding, robotics, and leadership. In her last full year as CEO in 2019, across America girls got their start in technology by earning
over 1 million STEM badges, 180,000 of them in Cybersecurity.
An avowed believer in the power of education to transform and improve lives and communities, Sylvia worked to close educational disparities starting in Austin, Texas. Sylvia's grassroots educational campaigns scaled across the nation, distributing over a quarter of a million books, providing more than 11,000 eyeglasses, 25,000 dental kits, 20,000 sports balls, and reaching millions of parents of school aged children with the resources that they needed to support their children's educational journey.
In 2010, President Barack Obama appointed Sylvia to be a White House Education Commissioner where she chaired the White House Initiative for Educational Excellence for Hispanics in Early Childhood. She is credited as the key driver of the Administration's Early Childhood Dual Language Education Policy. In 2010, the Government of Mexico awarded Acevedo, the Ohtli Award, their highest honor for a non Mexican citizen, for her work in improving parental engagement in education in the USA.
To inspire the rising generation of students to live a life of their potential, Sylvia authored, Path to the Stars: My Journey from Girl Scout to Rocket Scientist, a middle school memoir that details Sylvia's personal journey from the dirt streets of Las Cruces, New Mexico, to become a rocket scientist.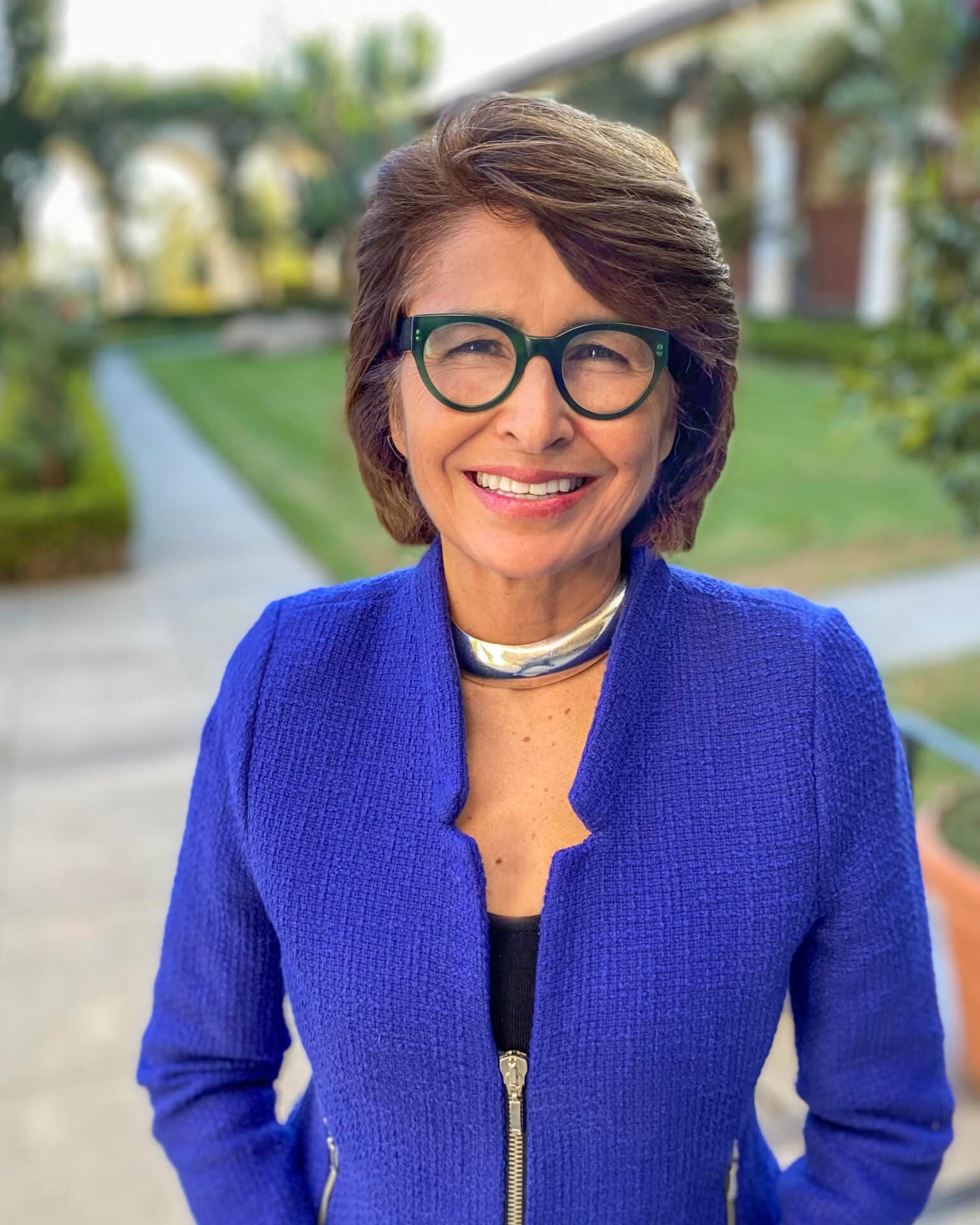 Sylvia serves on the Board of Directors for Qualcomm and Credo Semiconductor. Sylvia has served on numerous non-profit boards and as the Chair of the Austin Community Foundation. She was a founding member of the Ann Richards School for Young Women Leaders in Austin, Texas and Extraordinary Women on Boards in New York City. She has received many distinctions for her leadership, including in 2019 the Institute of Sylvia Acevedo Bio, May 2022 2 Industrial and Systems Engineering awarding her the Captain of Industry Leadership Award, the Hispanic Heritage Foundation conferring her with the Hispanic Heritage Leadership Award and being named the "Cybersecurity Person of the Year", by Cybersecurity Ventures. Forbes named her as one of America's Top 50 Women in Tech and In Style's listed Sylvia as "Number 7 on the Badass 50: Women Who are Changing the World."
Sylvia holds a bachelor's degree with Honors in Industrial Engineering from New Mexico State University. In 2010 the New Mexico State University College of Engineering named her as one of their most Distinguished Alumna. Sylvia earned her graduate degree in Engineering at Stanford University, one of the first Hispanics, male or female, to have done so. In 2020, Sylvia was conferred an Honorary Doctorate from Washington College for her STEM national leadership and Duke University conferred Sylvia with an
Honorary Doctorate of Science in May 2022.
Linkedin: Sylvia Acevedo
Instagram: sylviaeliaacevedo
Twitter: sylviaacevedo