A first-generation Hispanic American, Phil Colmenares grew up dividing his time between Reading, Pennsylvania, and Colombia, his parents' native country, where he spent every summer and three school years. "As a young kid, it was a constant challenge to try to make sense of what seemed like two strikingly different worlds," he says. "This made a big impression on me as I grew up, and I incorporated it as much as possible into my educational approach. Foreign ways of doing things became less threatening to me, and instead became essential inputs for gaining a comprehensive understanding of things."
Colmenares's experience reinforces his unique perspective on health care. He is both a board-certified emergency physician and a retired US Navy veteran. As senior vice president and chief medical officer of Premera Blue Cross, a leading health plan in the Pacific Northwest, he advocates for greater health care transparency.
Here, he describes his perspective and tells us why these issues are so important to him.
What do you think of when you speak of health care transparency?
In general, I tend to think of two types of health care transparency. One type, popular now, is focused on increasing health care consumerism. It's about making cost and quality variation visible to patients or consumers. But there is another type of health care transparency that relates to making health care performance more visible.
At Premera, we are committed to making cost and quality variation more visible. We believe in continuing to work toward giving health plan members the tools to comparison shop just as they do with every other consumer good. For example, let's say you need a knee replacement. Today, you might ask your primary-care doctor for a referral or ask a friend or family member for their advice. You may even do some searching online or read a magazine article that supposedly lists the "best doctors" in your city. The process is lengthy, convoluted, and probably relies on far less objective data than, say, comparison shopping for a new computer. We are committed to changing that, continually asking our members and customers what types of information they'd like to see and finding ways to make that information available to them.
With regard to cost and quality transparency, we've confirmed similar observations to those reported in the literature:
Bigger is not better. Higher prices, sometimes resulting merely from big systems getting bigger, has not been shown to result in proportional increases in quality or outcomes. In fact, sometimes the reverse is true.
High prices in one area of care tend to predict high prices in other areas of care. Expensive hospital or health care systems tend to charge high prices across the board, regardless of the procedure or treatment.
High quality in one area does not predict high quality in another area. Just because a hospital or health care system scores high marks in treating heart attacks, for example, does not mean the hospital will necessarily score high at performing back surgeries.
"The United States spends $10,224 per person per year on health care, roughly double what other developed countries spend."
The second type of transparency is about raising the curtain to reveal what's working and what's not working in US health care. Yes, health care is very complicated, but that should not be an excuse for not trying to educate and engage the public in deeper discussions about what drives high performance or underperformance. The United States spends $10,224 per person per year on health care, roughly double what other developed countries spend. Unfortunately, all that spending isn't necessarily delivering better outcomes compared to other countries. For example, the Commonwealth Fund has been grading health care performance for more than a decade. The United States is ranked last among eleven developed nations in care delivery and outcomes. Understanding why US health care performance consistently falls short requires more than just price and quality transparency. It requires holding ourselves accountable to higher performance and making it more transparent when and why we fall short of the mark.   
I see two general levels of focus for health care system performance: one focus is on the health care system itself, and the other is on the social determinants that impact performance and outcomes. Examples of the first level of concern for health care performance relates to how the health care system is structured, including:
Primary care: Regular visits with a primary-care physician remain one of the most effective ways to stay healthy. It's like taking your car to the same mechanic for regular maintenance. But the US system places too much emphasis on high-cost specialty care. Countries with high-performing health systems make intentional adjustments to ensure that primary care is the central focus of care, rather than a peripheral one.
Volume verse output: The US health care system is based largely on volume rather than outcomes. The system rewards doctors financially for seeing more patients, ordering more tests, and recommending more expensive treatments rather than for improving outcomes. This system drives up our total cost of care while exposing patients to potential harm, because no test or medical intervention is without some risk. Value-based agreements are trying to change that, but the pace of change has been much too slow and that approach can go only so far.
Access to care: While this improved with the passage of the Affordable Care Act, cost remains the number-one barrier to care, with many families unable to afford even basic health insurance. Even Americans who have good health insurance can be hit with a major hospital bill that can have devastating consequences on their finances.
The second category of concerns around health care performance refers to socioeconomic determinants that impact health care system performance and clinical outcomes. A few examples of these include:
Income inequality: According to data from the Organisation for Economic Co-operation and Development, US income inequality has far outstripped all other advanced countries. In addition, health care is the number-one cause of personal bankruptcies in the United States. These trends have a direct impact on health and outcomes. Lower-income neighborhoods have higher rates of obesity, diabetes, and heart disease compared to more affluent neighborhoods. The Commonwealth Fund study ranks the United States last among developed nations

 

in providing accessible and high-quality health care. 
Criminal justice: We rely too heavily on the criminal justice system to address social problems. Compared to many higher-performing countries, the United States has tended to criminalize drug addiction and mental health issues rather than address these issues through social policy and increased access to the health care system. The result is that people aren't getting the treatment they need. Immigration has been increasingly addressed with a harsher criminal justice approach. This has had direct impacts on health outcomes and potentially stokes fear, creating a health care access barrier for marginalized groups.

   

Community environment: Social problems like homelessness have a direct impact on the community and on health care performance. At Premera, we have committed more than $40 million over the next four years to address the homelessness issue in Washington and Alaska. Putting a roof over someone's head almost immediately results in an increase in life expectancy.
"A multicultural perspective can make more transparent ideological biases internalized by the dominant culture that sometimes prevent us from considering effective solutions."
How does your multicultural perspective inform your emphasis on health care performance?
I think that a multicultural perspective can help make more transparent ideological biases internalized by the dominant culture that sometimes prevent us from considering effective solutions. For example, I don't feel compelled to ignore the evidence in order to assert that, "The US has the best health care system in the world," or that we should only consider solutions that are "politically feasible," when what is considered politically feasible tends to be a subjective judgment often shaped by ideological preconceptions. My undergraduate degree was in medical anthropology, where we studied how different countries solve similar health care problems. Each society has its own ideological blinders that make solving difficult social problems, including health care problems, more difficult. That multicultural perspective, I feel, can be a helpful asset as we all work together to improve US health care performance.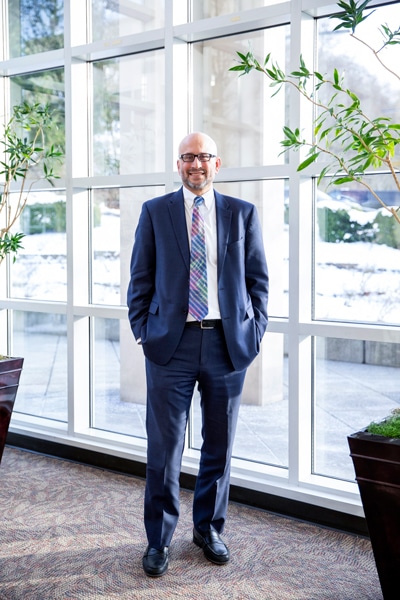 What are the consequences of failing to address health care performance more objectively?
Much of my specialty training was dedicated to learning how to look beyond the symptoms that patients exhibit in order to "make transparent" the physiological or true underlying cause of their symptoms. Objectivity was crucial to being effective in the emergency department. The consequences of not being objective or not making the right diagnosis is delayed treatment, complications, or death. It may seem difficult for some to accept the same level of urgency or gravity with regard to health care performance, but I think that it's not a stretch to make that argument. I feel strongly that we should bring a greater level of urgency and transparency to discussions about our country's health care performance, and that we focus our efforts more on implementing prompt, effective solutions that benefit everyone.
How do you plan to increase transparency and visibility in the Premera community?
There is an advantage to working at a not-for-profit insurer. We are not beholden to shareholders who expect a return on their investment. Like other Blues across the country, we are wholeheartedly committed to our local community. Our company's purpose is to make health care work better. Some may think that this purpose is too bold for a health plan, but I can tell you that every Premera employee is driven by this purpose and is passionate about it. We see ourselves as health care stakeholders who must hold ourselves accountable to performance and be committed to collaborate with all other health care stakeholders to improve US health care performance for the benefit of everyone. 
Making health care work better will require more than just cost and quality transparency. It will require the courage to move from an "us versus them" mentality across the health care spectrum, and together improve health care performance. At the beginning of the twentieth century, Dr. Francis Peabody said, "The secret of the care of the patient is in caring for the patient." Who knew that it would be so challenging? But what better challenge to embrace together?
Sobre su Familia:
A Colombian-American Success Story
"My mother grew up with eight siblings on a farm in the Andes Mountains, in the town of Chinacota. My father's family was also poor. His father was a composer of Colombian folk music, and my father was the oldest of nine children. The story goes that the family could only afford one pair of shoes for the children, and my father was the one who wore them first. He got through high school and medical school on academic scholarships. When he did his residency, he would go on horseback to different towns and perform surgeries as well as render medical care. He was paid with chickens, eggs, and vegetables.
My mother and father married in the 1950s and emigrated to the United States in 1957. My father was accepted into an American residency in pathology at Emory University in Atlanta, where my twin brother and I were born. I went to school from kindergarten to high school in Reading, Pennsylvania. It was very interesting—and sometimes a little isolating—being one of a few Hispanic families living in the middle of Pennsylvania Dutch country.
Since birth, I've never been away from Colombia for more than two years at a time, and I've been going back every year for as long as I can remember. Our family continues to be close to our more than 100 relatives living in the cities of Cúcuta and Bogotá. My mother, twin brother, and younger sister live in Bogotá, and I have one sister who lives in Pennsylvania.
I met my wife, Erica Caldwell Colmenares, at the University of North Carolina, where we both earned advanced degrees in health policy and administration. Erica speaks Spanish fluently, and she and her family hail from Madison, Wisconsin, and Nashville, Tennessee. We celebrate our twenty-fifth wedding anniversary this year. We have one child: our son, Maxwell ('Max'), a junior at Lewis & Clark College in Portland, Oregon.
I am a twenty-year Navy veteran. My Navy career included five years stationed in the emergency department at the naval hospitals in Spain and Italy, and two years as the chief medical officer and radiation health officer of the nuclear-guided missile cruiser, USS California CGN-36. While on the ship, we were deployed several times to the Gulf, Japan, Singapore, Hong Kong, and other Far East locations."