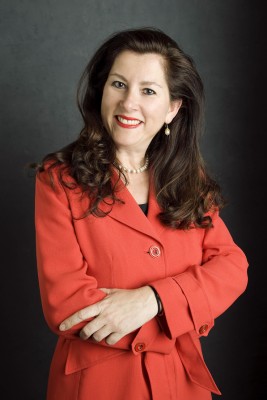 1965-1986
When she joined Perez, APC as a principal architect, Angela O'Byrne had been waiting for the chance to come home to New Orleans. Though she was born in Cali, Colombia, O'Byrne (whose last name is an inheritance from a distant Irish relative) arrived in New Orleans with her family at the age of five; though she had spent 12 years in New York, she had never let go of New Orleans as home.
Now the president of Perez, APC, O'Byrne first came to New York for her master's in real-estate development at Columbia University. She had just earned a degree in architecture from Tulane University, and decided that the development world might give her greater control over the design and execution of building projects: "I wanted to be both an owner and lender, because those people have more control over the field, including what happens to the design," she says. "I knew I could make those decisions better than people who didn't know design … It was the designer zealot in me that wants to have an impact and make a difference and not be a passive bystander that's dictated to by other owners. That was the real impetus for me wanting to be a developer."
After getting her master's—her program was a hybrid between the graduate schools of architecture and business—O'Byrne decided she wanted even more exposure to the finance world, and took a job on Wall Street for a year. It wasn't long, though, before the design world called her name again.
1988-1982
In 1988, O'Byrne moved to upstate New York to work with a firm called Architects North, in Lake Placid. A small firm, with just a few architects, it was owned by a college friend of O'Byrne. Architects North serviced mainly New York state agencies; O'Byrne recalls a project where they redid a rehab center for people with developmental disabilities. The firm also took on private sector projects, though, including hotels and resorts around the Lake Placid area (a heavy tourist destination).
O'Byrne spent five years in Lake Placid, but by the time she left in 1992, things had gotten difficult for Architects North. The market took a turn for the worse, and the owner of the firm eventually decided to move to Albany to pursue other projects. O'Byrne, who was going through a divorce and raising three children, decided it was time to find the next step.
1992-1998
While New Orleans never fell off her radar, O'Byrne spent the next six years working at large, multinational firms in New York City. The first of these was Skidmore, Owings and Merrill (SOM), where O'Byrne joined as a project manager in late 1992. There, she did interior design work for law firms, hospital renovations, and MTA subway work. "It was a combination of health care, transportation, and interior design," she says of SOM. She worked at SOM for a year before moving to Gensler, where she worked primarily with investment banks. After Gensler, she went to AECOM, a 6,000-person firm where she spent four years working on building and designing prisons.
Her work during these years brought her into contact with many different industries, and O'Byrne says her experience during those years was invaluable. "I learned how to run a big firm, how to run large projects, and large groups of people. I learned what you need to put in place to run a large company. It was fascinating. I liked the resources they had."
1998-Today
By 1998, O'Byrne's children were living in New Orleans, and she was commuting down regularly ("almost every weekend") to see them. At an AIA conference, one of Perez APC's owners ran into a former boss of O'Byrne's, and asked if they knew of a senior architect who might be interested in relocating to New Orleans—they were working on a Harrah's casino in the downtown area, and needed someone to help finish the project. Within a few months, O'Byrne was packing
her bags.
In 2000, O'Byrne was asked to take over the company; at that point, Perez was an architecture firm that also did interior and landscape design. In 2005, when Katrina hit New Orleans, the firm decided to diversify by expanding into general contracting, procurement, and real-estate development. Eventually, the firm also decided they needed a broader geographic base, and has opened 10 new office locations in the past eight years, landing federal contracts in Germany, Iraq, and West Africa.
No matter their location, though, O'Byrne says one of their biggest priorities as a company is being sensitive to the area its in: "Our design philosophy is that context matters a lot. We care about the location—what's around us, the climate, the site … We like to make a modern statement that respects its surroundings. We're all about making sure we're a good neighbor."