It's 2 a.m. on a Sunday, and there's chaos brewing in the company. A few executives pound out emails as others shout into their phones. Leaders with competing plans raise their voices against each other. An argument erupts. This is what happens during a data breach. When user accounts are compromised, and hackers have obtained email addresses, telephone numbers, birth dates, passwords, and other sensitive information, Paul Guerra is there to help bring order to the chaos. In fact, he's one of the few people who knows how to respond to a massive cybersecurity attack. That's because he helped write the playbook—by taking on problems that nobody else would and applying the best of what he learned through his experience.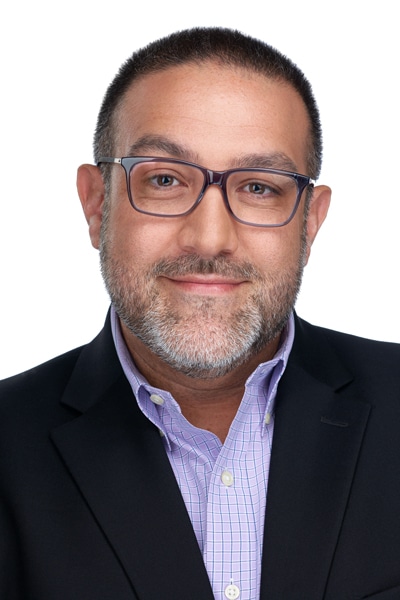 To understand the playbook, you must know its author. Guerra didn't set out to become one of the world's leading cyber security experts. He received his formal education in mechanical engineering and mathematics from Texas Tech University. At his core, Guerra is a problem-solver with a passion for lifelong learning. He's also participated in executive education programs at Harvard Business School and Stanford University, is a certified Six Sigma Master Black Belt, and was recently noted as a 40 under 40 honoree.
Guerra started his career as a production manager for Hewlett Packard, where at age twenty-three he was responsible for running a multimillion-dollar production line. That wasn't easy. But Guerra implemented tools and techniques to refine business process capabilities and drive efficiencies that drove millions of dollars to the bottom line.
Two years later, Guerra accepted a role operating a top manufacturing plant for an automotive supplier to Toyota. There was just one problem—the plant didn't exist yet. Soon, the young project manager found himself learning basic Japanese and German so he could travel to foreign countries and blend the right people, parts, equipment, and relationships to complete his task. Guerra organized hundreds of employees and got the $50 million site up and running without missing a single deadline.
Along the way, he discovered two guides that helped influence his thinking. The first was The Goal, Eliyahu Goldratt's business management novel, which shows readers how to identify and remove bottlenecks and other operational constraints. The second was The Toyota Way, a respected tome that explains which factors contribute to Toyota's culture and reputation for quality, detail, and reliability.
Guerra spent the next several years solving complex business problems for leading companies and organizations. At USAA, he was tasked to improve the cost-effectiveness of the company's efforts in regard to quality and customer satisfaction. Guerra optimized costs and increased the ROI, accomplishments that caught the eye of IT recruiters. Guerra also noticed that the industry was placing greater value on streamlined processes, and he developed a solution that worked inside of three different industry verticals.
In 2011, Guerra had a chance to apply his playbook in a new space. He joined cloud solutions provider Rackspace, where he was initially asked to uncover and implement process improvements. He was excited to face the task head-on, but was quickly exposed to a new set of problems as well as cyber security threats. Guerra explains, "All companies are vulnerable and need a good plan to protect against bad actors."
Guerra was able to add a new chapter to his playbook. When he started, cybersecurity was one of the top risks at Rackspace. After three years, and with assistance, funding, support from leadership, and an amazing team of cyber rock stars, he implemented the plan and helped to mature the resiliency and efficacy of the cyber security program. Guerra had made himself into an expert by researching the problem, cultivating partners, finding solutions, and refining his playbook to address security challenges.
That's when Guerra was called to assist with an incident that required remediation at leading web services provider Yahoo. The company had suffered a massive attack that saw three billion user accounts compromised. Guerra partnered with the senior leadership team to implement his playbook, "remediate the gaps," and help prevent future attacks.
"Hackers are poised to do more damage than ever before, and some companies aren't doing the basic things they need to do to protect themselves."
Guerra says he finds success by applying his engineering background to the issue at hand. "The secret to attacking any large problem lies in perseverance," he says. "Gather information from various sources, lay out a methodical plan, get the right tools in place, execute your plan, and identify and remove mistakes as you go forward."
In 2019, Guerra returned to his hometown of San Antonio and joined Argo Group, a global specialty insurance company. As chief security officer, he's running the playbook to lead another security transformation. He's also helping the company implement a Data Protection and Physical Security program. Guerra says, "To build a robust and resilient program is a team effort. It definitely takes a village."
Anyone who is a lifelong learner and loves solving complex problems will always have work in cybersecurity. With more people working from home, security breaches are up 600 percent in some sectors. Industry experts say bad actors will syphon $6 trillion from companies in 2021. "Hackers are poised to do more damage than ever before, and some companies aren't doing the basic things they need to do to protect themselves," Guerra says.
That reality motivates him to recruit young talent. Guerra often speaks at local schools and community events where he shares that there are 3.5 million unfilled cybersecurity jobs. As he talks about cloud computing, data privacy, machine learning, AI, and the future of STEM, Guerra also talks raises another important issue: diversity and inclusion.
"Women and minorities are underrepresented in tech, but we have a diverse team, and we are showing young people that anyone can have a bright future in this field," he says. Guerra is working to help others embrace a passion for lifelong learning and find new solutions to evolving challenges in the complicated world of information technology and cybersecurity. 
Guerra is also an angel investor focused on local-, minority-, and women-owned businesses. Women entrepreneurs only receive 2.6 percent of all investment dollars, and minorities are disproportionately invested in. Guerra states, "My partnerships are more about providing advice, support, and sharing some of the knowledge I have gained along the way while giving back to my community."
A Look Inside the Playbook
Paul Guerra's experience has helped him refine the framework he uses to protect businesses and organizations from cybercrime. Here are some of his top ideas.
CrowdStrike, which Guerra first used at Rackspace, stops breaches with unified antivirus, detection, and hunting services. Guerra says CrowdStrike leverages "some of the best intelligence in the world," and he trusts its 24/7 support, $1 million breach warranty, and dedicated team.
SlashNext will help Guerra protect people and enterprises from any form of phishing with AI phishing detection across email, web, SMS, social, and collaboration platforms. The network can detect zero-hour phishing threats by performing real-time analysis on billions of malicious links through virtual browsers and machine learning.
ITsMine will help Guerra protect data by putting "mines" in his organizations' most sensitive digital materials. Documents that travel outside of the company or fall into the wrong hands are instantly "detonated" using file-GPS. ITsMine proactively blocks external attackers and sends an alert to security operations team.
Patrick Harr, CEO of SlashNext, frequently collaborates with Argo Group's security leader. "Paul is a phenomenal cyber security leader, always proactively thinking about how to prevent attacks before they happen," Harr says. "Paul is invaluable to our AI phishing defense innovation and the cyber community at large."