Pablo Cella recently reached out to his alma mater, the Universidad Nacional del Sur in Bahía Blanca, Argentina, because he hopes to offer graduates a more informed perspective than his class had.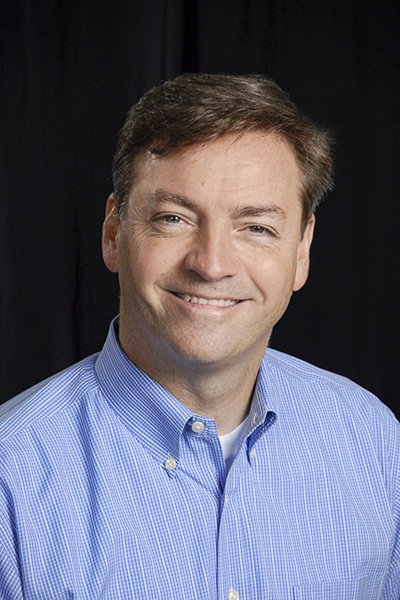 "Growing up and attending college in a small town, we were not in a place where we had any international exposure," Cella explains. "We were one of the first groups studying computer science there and had no idea where our studies would take us. We thought we'd wind up teachers or in research; going to a new place or leaving the country wasn't something we could understand, because we couldn't see the potential beyond our walls."
Cella wants to lead a series of webinars for undergraduates at his alma mater so that he can implore them to dream big and connect them with people who can help them achieve success. "I want them to know I am here to connect with and mentor them," he says. "This dream has happened for me and for people I know, so why not them?"
Cella has spent the last fifteen years rising through the ranks at telecommunications and software company Amdocs to become regional vice president and customer business executive. Even before that, the Argentinian's journey was impressive: his résumé includes worldwide consulting work and executive account management positions for various organizations, like AT&T, Telstra in Australia, América Móvil group, and most recently Comcast. Recently, he was listed as one of the Top 100 Influential and Notable Hispanic Executives in the USA in 2020 by the Hispanic Information Technology Executive Council.
Commitment to Innovation
Cella says that remaining at Amdocs for so long has been one of the easiest decisions of his career. The company that originally made its name from producing the yellow pages has consistently stayed ahead of the market through wise acquisitions and smart expansion with calculated risk.
"We always seem to continue to expand ahead of the saturation of the market," Cella says. "We pioneer in areas that are critical to the telecommunications and media industry.  As we deal with this new age of managing pandemics and natural disasters, our role to provide seamless communications is of the utmost importance."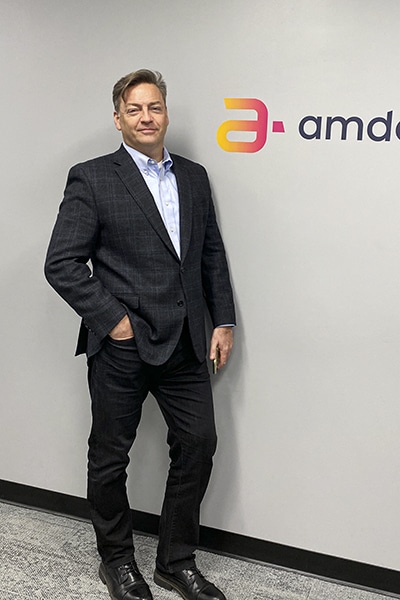 That innovation continues to this day: Cella says the company's embrace of the future of 5G puts it well on its way to carving out essential real estate in the space. "From monetization to user experience, we're deeply invested in connecting people—improving every customer interaction harnessing 5G media and Cloud—in ways that we think will provide value and enjoyment to our customers," Cella says. "Amdocs continues to buy the right assets at the right time, and it keeps me excited about where we'll head next."
Playing to Strengths
As Cella was promoted into leadership positions over the course of his career, he says, it's been crucial for him to better understand his management style and identify areas where he needs to improve. "I think a lot of the time, you are who you are, and as long as you understand your strengths and your weaknesses, you can rely on a team to bolster you where you need it and rely on your strengths," he says. But Cella isn't stuck in his ways—just the opposite, in fact.
"I was often called an emotional and passionate leader who tried to motivate people to get the best out of them, but I learned over time that everyone isn't motivated by the same things," Cella explains. "I learned to be more consistent and operational over time. For five or six years, I knew a fraction of what I know today, and I'll look back and think the same thing five years from now."
As a leader, Cella is now intent on helping those who might not otherwise know they have a chance to live their dreams. "I've found that there is a large gap between young professionals in Latin America and those young professionals in the US, from exposure to internships to scholarships and job fairs. There are a million opportunities (and dreams) that can be applicable anywhere, but they are not always in sight," Cella says. "As a result, we don't have as much talent in Latin America thinking about working at the next big start-up company or getting a master's degree."
Cella credits the Hispanic Information Technology Executive Council with giving him a platform to reach more Latin American talent. And he's focused on doing more to help companies abroad tap into the talent he knows is there.
---
Related Links
Graciela Ivonne Monteagudo Urges Companies to Explore Untapped Potential