"I love working with numbers, I love working with people who understand numbers, know how to interpret them, and make them relevant to support decisions and strategies," Oswaldo Holguin says.
Holguin has been working with numbers since he was just eighteen years old when he took a job at Banco del Pacifico in Ecuador. The experience ignited a passion for finance that launched him into a career spanning over thirty years.
In his current role as CFO at Creative Associates International, he oversees the financial analysis and planning groups, contracts group, and corporate accounting group, which includes payroll, general ledger, global accounting, audits, treasury services, and accounts payable.
He also supervises the organization's finance managers around the world in about twenty to twenty-five offices at any given time. Creative Associates International is a social impact company that builds programs to bolster education, economic growth, and other sustainable solutions in developing countries all around the world.
Holguin was pursuing his bachelor's degree in interdisciplinary studies and economics while also working at Banco del Pacifico in the 90s. It was there that he learned about the power of finance, particularly how accounting and finance go together and how knowledge in one area can leverage the other. He earned a master's degree in economics in 1998, right before a banking and economic crisis in Ecuador. Since his future wife was studying in the US at the time, they decided to relocate to the Washington, DC, area.
After a successful run at Chemonics International in various finance and accounting roles, Holguin would go on to spend over six years as group operations controller, and then vice president of financial management and global operations controller at Abt Associates. In this role, he deepened his knowledge and experience in overseeing global accounting operations and financial and strategic management, which primed him for his current role.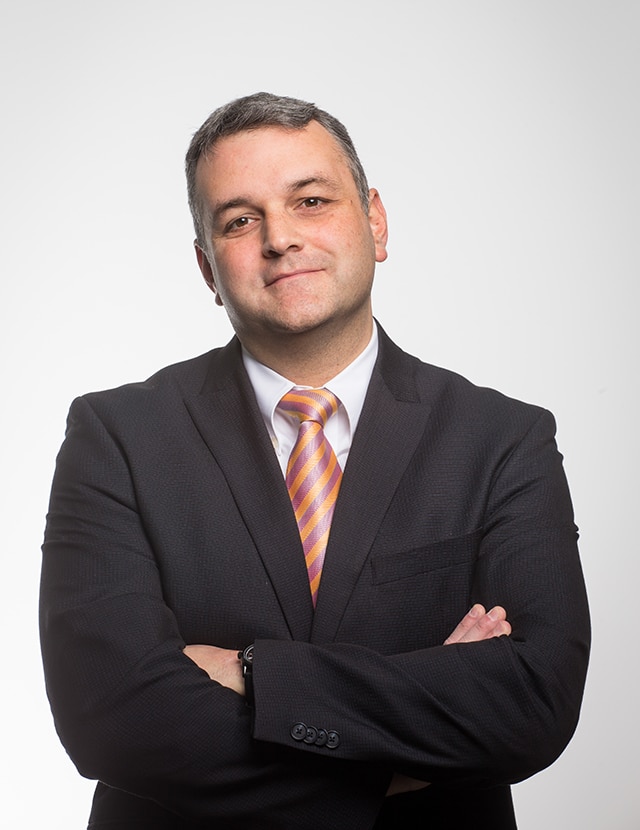 Holguin believes that success starts with employing exceptional talent, filled with people that are driven, passionate, and hungry. "When hiring, I try to select and surround myself with the right people—people who are probably smarter than me," he admits. "I tell everybody during the interviews that I want to hire somebody who can feel free to challenge the team to do things better, simpler, or more efficiently. I want people who will take on the challenge to bring new ideas and help move the business forward."
In the long run, Holguin hopes that the people that he hires will grow in their careers and have the potential to be CFOs themselves. He emphasizes that he looks for people that he can trust. He notices the young employees who raise their hand for responsibilities and step outside of their comfort zone in order to learn something new and expand their expertise.
He also points out the power of mentorship in the careers of young professionals and recommends that anyone at the beginning of their career seek out someone whose style they would like to emulate.
Clearly, the professionals on Holguin's team have found the kind of development that they need. His team has had little employee turnover even throughout the COVID-19 pandemic. "There are a lot of companies out there looking for finance professionals. Being able to keep such a large percentage of the original team is one of the things I'm most proud of," he says. "Even during the Great Resignation, my team had the highest retention rate of any other group in the company."
Perhaps one of the reasons Holguin's employees decide to stay on his team at Creative Associates is the value he places on a fun work culture and work/life balance. "When people interview, they are also selecting us. They see our style and how we really emphasize work/life balance. I don't want somebody working on a spreadsheet for ten hours, and ignore their kids, their spouses, or any other personal interest in their life," Holguin explains. "We work hard, but we also value the fact that it's a job. We all have other interests and passions."
When he is not working, Holguin is an avid soccer and racquetball player, and recently got back into playing guitar—one of the silver linings that the pandemic brought about for him. Another blessing in disguise was spending more time at home with his family. COVID-19 struck during his oldest daughter's last years of high school, and he will always treasure the time he was able to spend with her before she left for college.
At the end of the day, Holguin believes that the key to work/life balance is acknowledging what is most important in life. "You'll find in the Latino culture, families are very important. They can drive you crazy a lot of the time—that's true in many cultures," Holguin says, laughing. "I love working, but it's only one aspect of life, and needs to be balanced with the time spent with family and other personal passions."