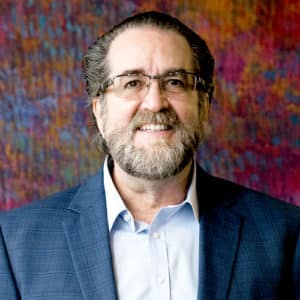 In the simplest of terms, procurement officers are mega shoppers, purchasing supplies as well as services to support an enterprise and improve its efficiency. Procurement officers might be common in the business world, but they're harder to find at a law firm, where the partners tend to take on this role.
José M. Pariente is one of the exceptions.
Pariente has been the chief strategic sourcing and procurement officer at White & Case, a global law firm with forty-one offices in twenty-nine countries, for the past seven years. A trailblazer in the field, he has redefined the position, taking it beyond the normal parameters of the role.
"Buying office supplies is the least of it," he says. "We provide support in areas that you would not think of." Those areas include supply management, strategic sourcing, contract negotiations, the procure-to-pay cycle, sourcing services for IT infrastructure, employee benefits, consulting services, car and food services, facility-management services, real estate services, travel management, and some areas specific to law such as litigation support and research and library services.
"You never think of those when you hear procurement," Pariente says. "While we don't buy machinery or nuts and bolts, we do buy . . . thousands of computers, data-center infrastructure, services, and everything that supports them."
When you are an employee at one of the top ten law firms in the world, it helps that you bring a broad education and work experience to the job, especially if you're not an attorney and hope to take on an unconventional position. Pariente's experiences prepared him for the role he plays at White & Case and helped him forge a path in uncharted, sometimes choppy waters that required him to continue to evangelize and show his value.
"Part of my job involved trying to convince people that we can deliver value, help source better, negotiate deals, and contract better," he says. "At the beginning, people were skeptical, but the value is undeniable. I work with thousands of the most intelligent people in the world; you're not going to dance around here. We've gone from selling the role to delivering value to the firm by reducing the firm's risk profile."
Pariente can't say that procuring was his passion as a child; that evolved more serendipitously. "I heard this a long time ago, that throughout your journey in life, there are these guardian angels that guide you in the right direction, whether you realize it or not," he says.
Born in New Orleans, Pariente was raised south of the border, in Chiapas and Mexico City. At seventeen, an age when most of his peers were likely more concerned with the high school prom, he chose to enlist in the United States Army rather than go straight to college. He served for six years, stationed for the most part in Europe. "My moral compass was set in the military," Pariente says. "It made me who I am today and is where I developed my discipline, drive, and sense of loyalty and duty."
Back in the United States, he was accepted to Louisiana State University (LSU), and like his father, José Sr., an anesthesiologist, he pursued a degree in the sciences. He earned a bachelor's degree in microbiology and a master's degree in dairy science from LSU.
After completing his master's degree there, too, he was hired by Kraft, which owned Breyers Ice Cream at the time. The company assigned him to work at the Sealtest ice cream plant in Huntington, Indiana, which exposed him to manufacturing, which included purchasing packaging materials.
As we gain work experiences, we also meet people along the way who help guide us or propel us forward. For Pariente, that happened at his next job, at Ross Laboratories, a subsidiary of Abbott Labs. This job combined the sciences and procurement—he helped build a new aseptic filling line that involved sourcing and purchasing specific bespoke equipment—and introduced him to a new mentor, Tim Alderson. "I've been involved in the supply-chain aspect of a business my whole career," Pariente says. "Working with Tim gave me a sense of quality, urgency, and the importance of getting things done right—but, more importantly, of doing the right thing."
Pariente's Latino background, language, and cultural skills, as well as the years he spent in Mexico, helped him secure a job as country manager and eventually vice president of Latin America for Exel Logistics, which was eventually purchased by DHL. During this time, he completed a master's in business administration from the University of Chicago. Pariente is also a Harvard-trained negotiator.
He accrued more knowledge from subsequent jobs, becoming a highly skilled negotiator, before joining White & Case, where he has continued to pursue his love of negotiation strategy and execution.
"Negotiating, engaging, and delivering value in customer service have been common threads across all my professional life," Pariente says. "Procurement and sourcing is such a broad field. My passion is not buying things, but everything from creating value to conflict resolution through negotiations. I'm a people person. It's hard to do this job if you're not."
He continues to seek ways to bring value to the law firm. Though there are still challenges, working with lawyers, who sometimes can be more impressed by debate than hierarchies, often makes it easier to convey his point.
"As in any industry, law firms are looking for ways to deliver services in efficient and cost-effective ways," Pariente says. "One way I do that is to define the process and potential ways to deliver services at a lower cost, like shared service centers where financing, IT support, reporting, and human resources can be centralized to reduce the cost of delivering legal services to our clients. That's a new concept for law firms."
Today, he admits that he's no longer an exception but a trend: "My role has evolved from selling to delivering the value that I and my team have, from a transactional to a strategic function of the law firm."