The Hispanic Executive Uniting Powerful Leaders dinner series, created in conjunction with Northwestern Mutual is now in its fifth year. Last year, the two partnering companies, with the aim of continuing to foster lasting connections within the Hispanic leadership community, came together to create something new and even more powerful—the #NextGenLíderes networking events.
Hispanic Executive magazine, in conjunction with Northwestern Mutual, was thrilled to launch the 2017 #NextGenLíderes National Tour on March 2. The event took place at Herb & Wood, a chic Little Italy locale in San Diego, and brought together a talented group of young professionals, mostly millennials. The diverse and energetic group of Latinos and Latinas featured financial professionals, engineers, and a handful of entrepreneurs.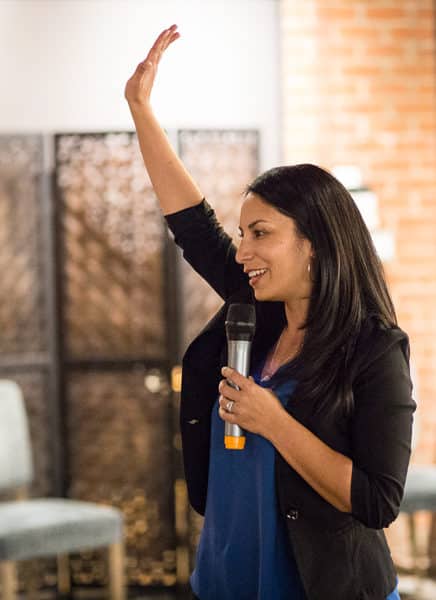 The evening's guest of honor and featured speaker was Maribel Hines—cover of Hispanic Executive's Jan/Feb 2017 Talent issue as well as its guest editor. Hines is the vice president of talent and organization development for Universal Music and a human resources thought-leader. She is known for designing programs that raise workforce development in measurable ways.
Her inspiring words touched upon her own experiences, illustrating that career development is a journey and that we all need to advocate for ourselves. Hines also discussed the importance of consciously building relationships and how to build a circle of influence. "We should all have our own, personal board of directors of trusted stakeholders who will take an active interest in our success," Hines says.
Other speakers included KC Caldwell, senior editor for Hispanic Executive and Catherine Arambula, financial advisor for Northwestern Mutual.
For the remainder of the evening, the intimate group enjoyed a family-style dinner and lively discussion centering on Hines's thought-provoking presentation.
The #NextGenLíderes tour will continue on to Chicago on April 13 and San Francisco on September 14 this year.
All photos by Kevin Roche Photography. For more images of the event, please visit our Facebook page. For more information on Northwestern Mutual, visit their website. 

#NextGenLíderes Twitter Coverage
You've got to know where you want to go but also understand that it's going to be a journey #CareerAdvice #NextGenLideres

— Hispanic Executive (@HispanicExecMag) March 3, 2017
Think of yourself as You, Inc. Who do you have around you? Who can you turn to? Who is your mentor? – Maribel Hines of @UMG #NextGenLideres

— Hispanic Executive (@HispanicExecMag) March 3, 2017
"Know your worth and don't be afraid to ask for it. Be direct. But always know your value." -Maribel Hines of @UMG #NextGenLideres

— Hispanic Executive (@HispanicExecMag) March 3, 2017
You're always branding and marketing yourself. You need to always think about that. – Maribel Hines #NextGenLideres

— Hispanic Executive (@HispanicExecMag) March 3, 2017