To this day, Nayli Russo still wakes up at 4:00 a.m. It's a reflex from college when the Venezuelan native had to wake up early to catch a bus that would get her to class by 7:00 a.m. The routine continues until her senior year when she began singing in a wedding band to afford the rent for an apartment closer to campus. Between sets, Russo would hide away in the women's restroom, studying for her exams in a stall until it was time for the show to continue.
None of this seems outlandish to Russo, vice president of people and strategy for the Pittsburgh Pirates. The driven executive, mother, and mentor has always been this way. It's how she's able to spend her "free" time coaching and mentoring women to be their authentic selves (as owner and operator of Inner Power LLC), and it's why a woman who was only tangentially familiar with baseball has been able to drive so much success within the Pirates organization.
"While I grew up playing baseball as a child in Venezuela, sports were never my strong suit," Russo admits. "But the Pirates were looking to have someone from a different industry that can implement some best practices, strategic planning, and shake up the status quo. I have a very agnostic point of view, and in this case, that has been valuable."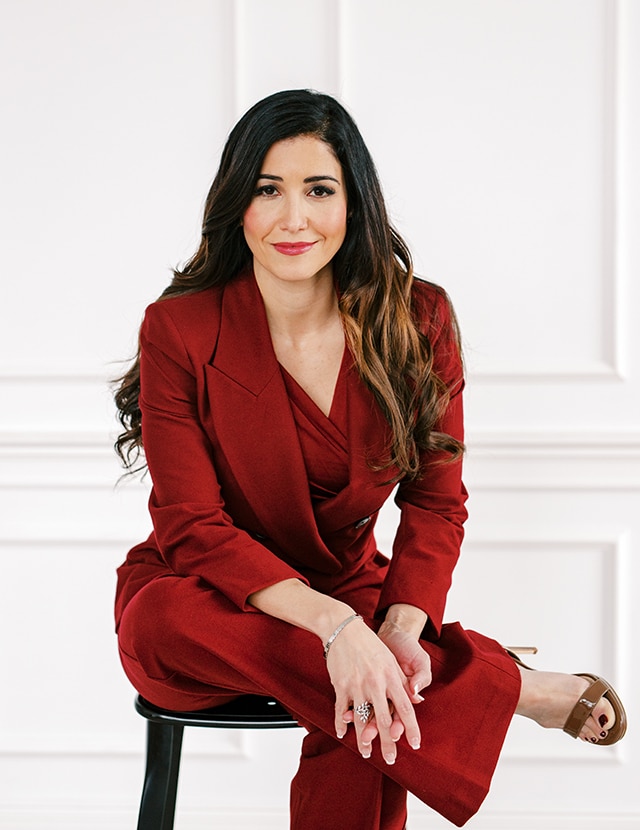 Russo came to the Pirates in 2020 and has been promoted twice since then, broadening her strategic planning roles to now include human resources; diversity, equity, and inclusion; and formulation and execution. She expresses deep gratitude to Pirates' President Travis Williams, who has demonstrated a compelling vision for what the future should be.
Operating in a small market like Pittsburgh, Russo and her team must be much more strategic about where resources are allocated and how to grow the organization in the right direction for future success.
"Our job is to implement adjustments today that might go unnoticed. Yet these subtle shifts, marked by agility and fluidity, are designed to reap significant benefits in the rapid and ever-evolving landscape of the entertainment and sports industry, five or ten years down the line," she explains. That includes a KPI dashboard that provides clear metrics and can highlight areas that need focus and can help leaders prioritize what to tackle and when.
It's a tool that Russo says can help her team be successful even if she's not there and may even provide a lasting contribution that will pay dividends down the line. Given Russo's background in Six Sigma, it's easy to understand why her focus is on continuous improvement, rain or shine.
Russo, whose enthusiasm and passion for life and her role are clear within minutes of speaking, is also hoping to build a better future for female executives. She knows not every female executive is like her: bold, outspoken, and willing to stand firm in an industry that is relatively new to her.
"Some women are more quiet and nurturing; we come in all flavors," she says. "I'm on a path to empower and challenge stereotypes of how we view women, women in leadership, and the systems in place that can make it so difficult for women to be successful."
Authenticity, Russo believes, is the key. She's not interested in coaching women to be more like her, just more comfortable with who they are and utilizing their strengths to their benefit.
"As more women achieve success in business, it will facilitate the success of others, create more opportunities for pivotal conversations, and advance the change we need to see," she surmises. "You don't have to fit yourself into a box in order to be successful. There is no one formula."
Russo says her penchant for mentorship was amplified by the birth of her daughter. She wants her daughter to be respected for her decisions and allowed to be who she truly is. She doesn't need to be a mirror image of her mother and her choices, but it isn't a bad place to start.
---
The Orchestra Conductor
As a professional who sees the big picture, the strategy, and all the moving pieces, Nayli Russo sees herself as a conductor. This makes sense given her rich musical upbringing.
At sixteen, Russo spent an entire year playing the oboe across South America as part of a national Venezuelan youth orchestra. In college, she supported herself by singing in a wedding band. She knows just how important it is to have someone at the helm, looking toward the future and steering the ship with a broader perspective.
"It's my job to help each musician in my metaphorical orchestra see how their individual pieces contribute to make something much more collectively beautiful than what they can create on their own," she explains. "You need that conductor who is waving their arms frantically, passionately, but with a steady hand."
---
Workzbe is proud to partner with people like Nayli Russo! Workzbe is a leader in organizational wellbeing for high performing companies. As a neutral third party, we use our WISE (Well, Intelligent, Safe, and Empowered) approach to assess concerns at both the individual and organizational level. We then partner to strategize and create a WISE plan based on performance coaching, WISE work consulting, and accountability management. We excel in high-pressure, high-demanding environments, which is why we are trusted by many – from Fortune 500 companies, manufacturing, healthcare systems, banking institutions, and professional sports. See what everyone is talking about and take your WISE Assessment today ($235 value). Valid until 6/15/24. Please visit: workzbe.com/HEM