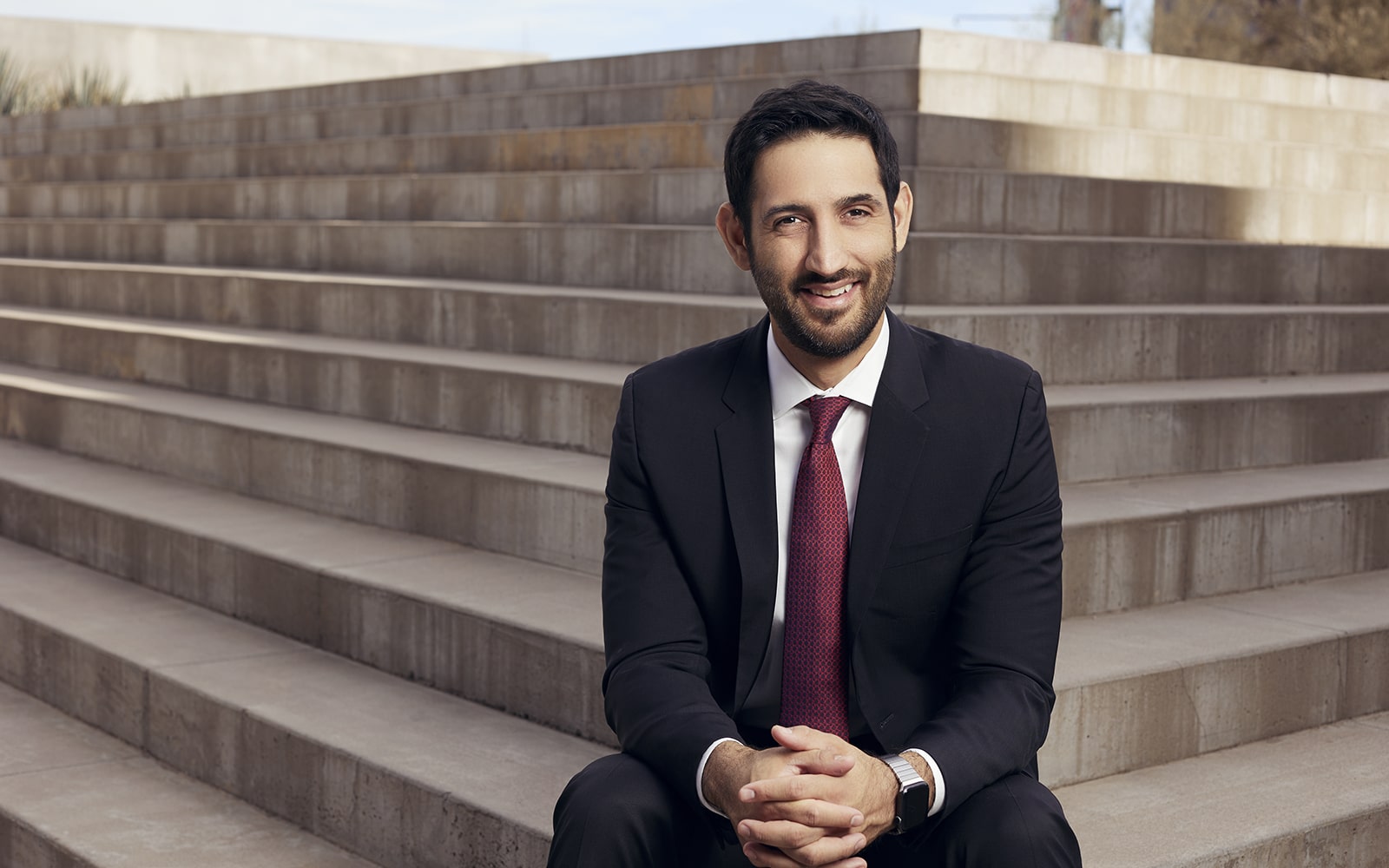 He's a Harvard grad, an investment banker, a successful entrepreneur, and a respected leader—but at his core, Michael Trejo is an Arizonan. His grandfather was an elected official in Phoenix and had several children who formed deep roots in the state. Although Trejo left to gain business experience, he's returned to grow an established company and contribute to the place his family has called home for seven generations.
Trejo traces his roots to ancestors who came to Arizona from Mexico. They settled in Phoenix, lived in the barrios, and became part of the local fabric. Trejo watched members of his extended family work various jobs and start meaningful careers. He was always good with numbers and remembers memorizing baseball stats from the local newspaper as a child. It was a budding talent the adults in his large family encouraged. When Trejo turned eleven years old in 1998, his grandparents gave him $300 and his parents gave him a book outlining the top one hundred stocks to own. Trejo bought two shares of a paint company and two shares of Oracle. Soon, his investment doubled. Before long, it turned into $1,800.
A career in finance seemed like a foregone conclusion, but Trejo didn't have any role models he could turn to. He worked as a stock boy at a grocery store and refused to use his car's air conditioner so he could save money to buy the Wall Street Journal. He landed a full scholarship to Arizona State University (ASU), which nearly was taken away from him after poor focus affected his grades. "Nobody I knew was in finance, and I needed a mentor to show me the way," he explains. Trejo joined ASU's Hispanic Business Students' Association and met Gary Trujillo.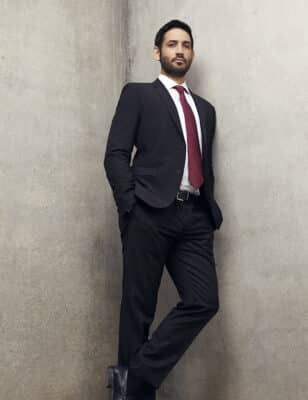 Trujillo, who had founded an investment firm and already logged decades as an entrepreneur, founded an education-focused nonprofit with his wife Melissa—the Be a Leader Foundation—and he also worked to empower Latino students. He became the mentor Trejo was looking for.
The support set Trejo on a new path. He improved his grades, honed his writing skills, and prepared for a career on Wall Street. Trujillo helped Trejo secure an internship that he eventually parlayed into an entry-level position with Merrill Lynch.
The next months and years were a flurry of activity. A month after he received the job offer from Merrill Lynch, he got another important piece of mail—an acceptance letter from Harvard Business School. Soon after, Bank of America bought Merrill Lynch. Then in 2011, after he had begun his studies, he was accepted into Bank of America's diversity fellowship program. He completed his MBA and MPP in Cambridge, Massachusetts, and returned to Bank of America, where he stayed for eight years.
Trejo was based in New York City and traveling the world to complete billion-dollar transactions for top utilities clients. Although he was "living the dream," he missed Arizona. "I always planned to leave the state for ten years to gain experience that I could bring back to my community," he says. "It was time to come home." Trejo picked up the phone and called his mentor. Together, they hatched a plan and orchestrated Trejo's homecoming.
The duo started looking for a local firm they could accelerate by making it into a minority-owned business. They found a match in Standard Printing Company (SPC). The commercial trade printer started printing business forms in 1952. When Trujillo's Southwest Harvard Group Ventures acquired SPC last year, the new leaders kept the company's highly effective management team in place and added Trejo as president and CEO to lead business development and new customer acquisition.
Trejo is navigating the transition from Wall Street banker to small business owner well. "Things are more relational here, and I like reintroducing myself to the people and places that have been instrumental in my family's story," he says. He's looking to add capacity and support Standard Printing's growth as they produce forms and documents for large corporate and municipal clients. SPC's new status as a minority-owned business is opening doors as Trejo and Trujillo help customers achieve their supplier diversity goals.
Standard Printing also has new initiatives in place to address sustainability and environmental impact. Trejo, who covered clean technology and renewables at Bank of America, is taking steps to lower his new company's impact. SPC uses soy-based ink and ensures all waste is collected for recycling.
But perhaps the most meaningful steps are the ones Trejo and his team are taking to reinvest in the local community. Employees are encouraged to engage local nonprofits, and SPC contributes to organizations like the Boys & Girls Clubs of Phoenix. Trejo is now a formal part of the Be a Leader Foundation, which provides leadership development and college access programs for more than fourteen thousand students per year.
"It has been a pleasure to work with Michael as a business partner," says Christine Nowaczyk, senior vice president of corporate banking at BOK Financial. "Michael's commitment to our community and his support of students through the Be a Leader Foundation will ensure Arizona continues to be a place we are all proud to call home."
Standard Printing operates in an industrial Hispanic neighborhood, and Trejo is proud to be helping his hometown thrive. "We're right where we want to be as a business," he says. "We're growing, and we want people and communities to grow along with us."