Mercer is a global consulting leader with 20,500 employees based in more than 40 countries. Given those numbers, it could be argued that the company's "chief people officer" is one of the most central roles for success. Marcelo Modica is the man in that role, and much like how Mercer aims to help clients advance the health, wealth, and careers of their people, Modica endeavors to do the same for Mercer's people. Here, the HR professional talks to HE about Mercer's philosophy on diversity, the company's decision to rename his role, and why the "When Women Thrive: Businesses Thrive" study is an important milestone for Mercer.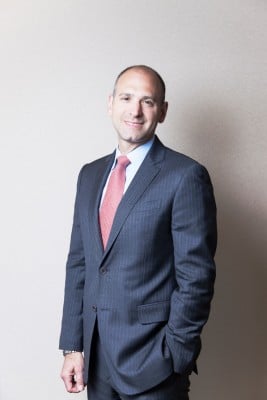 HE: What is Mercer's philosophy on diversity, and how do you apply it in the work you do each day?
Why do our clients come to us? We help define the future of the workplace and turn insights into action. For us, diversity is about staying cutting edge. The best teams are the most diverse. Diversity of thought is the foundation of our philosophy and the core of the work I do. From the perspective of Mercer and our employees, we want our company culture to be one where everyone feels welcome in the workplace, where everyone feels heard, and where differences are not seen as bad, but something to be respected and leveraged to advance our purpose.
Many companies give diversity-and-inclusion lip service without doing any of the work to make it a reality. How is Mercer different?
For decades, the approach around diversity was that it was "the right thing to do." That's flexing the wrong set of muscles. If organizations are less diverse or inclusive of different views and experiences, they will likely suffer in the long run. For diversity to be lasting and meaningful, however, it must be a business imperative. Mercer is different because we know that people are at the heart of business, and we pull together teams of different people from different backgrounds and ask them to innovate. We celebrate their success and provide safe haven for failures—we learn from both. We've all heard the Einstein quote that insanity is doing the same thing over and over again and expecting different results. The only way to get a different outcome is to have different people bring the breadth of their experiences to a problem.
It seems that having a "chief people officer" as opposed to a chief human resources officer is very deliberate. Why was this an important distinction for Mercer to make? What does it mean about your approach to people and company culture?
The story behind the title might be surprising. When our CEO, Julio Portalatin, was looking to hire a new head of HR, he wanted both a title change and a job change, elevating the role beyond the usual function. His view was that HR be an extension of our business. So, I'm responsible for HR, chief talent officer, and I believe HR needs to be a business practice at our firm. We want to cultivate the kind of work environment so that when our employees go home each evening, they want to come back the next morning.
Why is Mercer's recent study "When Women Thrive: Businesses Thrive" an important milestone for the company?
There are a lot of studies that address pieces of our study, but we were able to bring together all the pieces to have a greater discovery, which hones in on the specific needs of women and provides the framework for action. Many rely on Mercer for its studies because in a lot of ways, they help identify issues that are coming around the corner that hadn't previously been thought about. This study might provide insight before it's too late to address the issue.
What does the study say about Mercer's commitment to diversity and inclusion?
It's says that diversity of thought and inclusion lead to great insights. The findings have been shared with the World Economic Forum, and that's a platform on the world's stage. There has been tremendous interest in the work we do, and I believe our approach to this—offering solutions—shows a commitment to moving the dial on women's advancement. I'll add that 70 percent of Mercer's senior leadership is diverse, and 40 percent are women. Diversity isn't just a talking point we sell clients on. We genuinely believe in its power.
Broadly speaking, how do you hope the study impacts the business world?
There are many companies and governments that are already thinking about these issues. We hope to partner with them to advance their success. For society more broadly, we hope the work raises awareness of the issues and opportunities and that the work can be a catalyst for change.
---
Mercer execs weigh in on "When Women Thrive," a new study that supports their principles of diversity and inclusion in business.
Read insight from Mercer senior partner Cindy Gentry HERE
Read insight from Mercer CEO Julio Portalatin HERE