There was a time when Head of Global Brand & Consumer Marketing at the National Football League (NFL) Marissa Solis thought she would become a US ambassador. The proud Mexican came with her family to the Rio Grande Valley at age ten and fell in love with the idea of studying at Georgetown University. She managed to get a full scholarship and studied foreign service, development economics, and international development.
But when a dean encouraged a young Solis to consider the influence she could have in the corporate world, she changed paths and went on to lead marketing efforts at iconic organizations like Procter & Gamble, PepsiCo, and the NFL. Her original dream didn't die; it evolved. Instead of working as an ambassador for her country, she's making a global impact as an ambassador for her community.
While moving from the halls of a top-ranked international relations school into the office of a leading consumer goods corporation might seem like a leap, Solis was a quick study. She had never studied marketing and branding when she landed an entry-level job as an assistant brand manager for one of Procter & Gamble's laundry and paper businesses. She soon found herself working in Puerto Rico as part of a LATAM division and had the opportunity to lead her first major marketing campaign.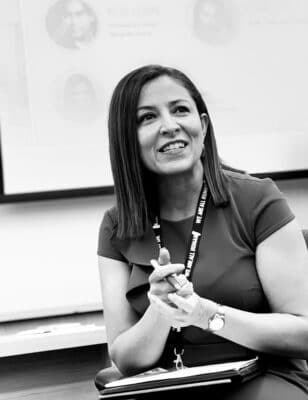 That's when Solis learned that she would have to navigate bias, defy expectations, and claim her place in corporate America. She remembers walking into a creative agency to present her plans for a brand only to find a room full of older white men. When a partner advised her to grab coffee with his admin while the men talked business, nobody, including her male boss, stood up for her. Solis had to stand up for herself. She did not leave, led the meeting, and won their business. "As a young Latina in the American business world, I had to open the door to opportunity myself," Solis says. "I had to show that I am here to play."
That moment set the tone for Solis's entire career. She's maintained a willingness to advocate for herself and others and took lateral moves to expand her capabilities and deepen her expertise. The approach helped her build a strong network of friends, mentors, colleagues, peers, and supporters. "My mission became branding myself, giving others a voice, and lifting up the Latino community," the head of global brand and consumer marketing says, adding that she's been able to leverage her network for those purposes over the course of many years.
By 2000, Solis, who has also worked on political campaigns and in numerous volunteer positions, had completed a master's in public administration and public affairs at the University of Texas. In 2003, she started an eighteen-year stretch at PepsiCo. During that time, she created a Hispanic business unit and helped the organization sell to Hispanic-owned stores and businesses while marketing to the Hispanic community.
During her tenure at PepsiCo, Solis was instrumental in forging a partnership with Bad Bunny, the Puerto Rican rapper, singer, and global sensation. Together, they created the Deja tu Huella campaign. Cheetos and Bad Bunny gave $25,000 grants to twenty individuals who make a positive contribution to Hispanic communities in the US and Puerto Rico. Deja tu Huella was an evolution of the Cheetos Estudiante Fund, created with the singer's Good Bunny Foundation the previous year.
Her ability to leverage powerhouse brands for good makes Solis proud. "I experienced the American dream thanks to the sacrifice of my parents, and I get to use my experience to not only sell products but help people give back. We're using platforms to give others a voice they wouldn't otherwise have," she explains.
In late 2021, the NFL recruited Solis to lead its global brand and consumer marketing group. Although the veteran leader had planned to perhaps retire with PepsiCo, the chance to influence four hundred million sports fans around the world was too tantalizing to pass up. Now, she's leading marketing relationships with major broadcast partners, managing social media campaigns, helping the league give back to its communities, and working to make the NFL more diverse.
That last part is key. "I was hired to do many important things as the NFL transforms, and one of those things is to help future-proof the league," the executive says. Today's league is big and powerful. It enjoys rabid support from a massive audience—but 60 percent of that audience is both white and over the age of thirty-five. The America of the future will be young and multicultural. Solis knows she has to help the league evolve to match the country's changing demographics.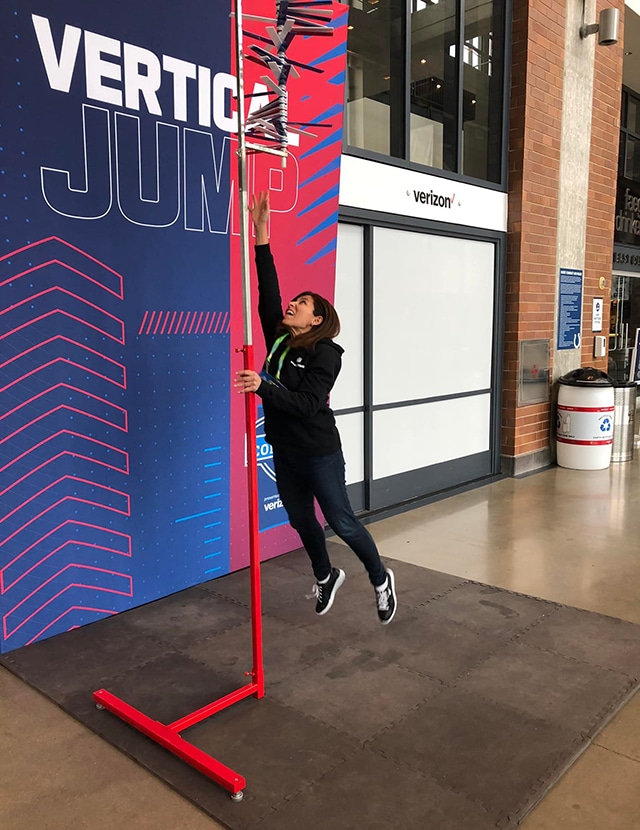 Solis isn't thinking only about numbers; she's also thinking about potential. "I don't want to simply make the league cool and relevant; I want to think about how we can lift up underserved communities and do more good as we grow," she says. Solis and her colleagues are rolling out a "helmets off" strategy to showcase NFL players in a more relatable way and help them engage fans through verticals like music, fashion, gaming, food, and culture. Today, the NFL has twenty-five million followers on Instagram and is rapidly growing its TikTok footprint in partnership with players and influencers.
The NFL has seen its share of public relations challenges in recent years, with everything from controversial calls to cheating allegations to high-profile injuries. Players have been charged with crimes and fans have debated national anthem protests. Solis knows that some of her efforts to promote diversity and break new ground may be met with resistance.
She plans to stand up to it like she always has. "Given the nature of our fan base, half will love and half will hate anything you do, but we have to follow the data that says our nation is getting younger and more passionate about social issues," she says. "We can't shy away from the issues that matter to the communities we serve."
While NFL players do their battling on the gridiron, Solis battles off the field. She's scraping and clawing for yardage just like they are. And like them, she makes any negative reaction into her own motivating bulletin board material. "The naysayers only fuel me and serve as affirmation that I'm in the right place. I belong here," Solis says.
And her work does not go without recognition and respect from her colleagues. "Marissa Solis is that rare leader who effortlessly evokes both love and respect. It undoubtedly comes from her ability to inspire people, her contagious optimism, her big-picture thinking, and [her determination to] never settle for 'good enough,'" says Rose Kaur, managing partner at Jester&Genius. "She exemplifies the best qualities of a coach, a champion, a teammate, and a fan who gives it her ALL, both on and off field."
Solis watched the 2022 NFL draft with great interest. With the eleventh overall pick, the New Orleans Saints picked Ohio State wide receiver Chris Olave. Olave was the only Latino picked in the first round. Still, the entire draft produced the biggest class of Latinos the NFL has ever seen. Solis says that's a step in the right direction and says football fans can expect to see more progress with her under center.