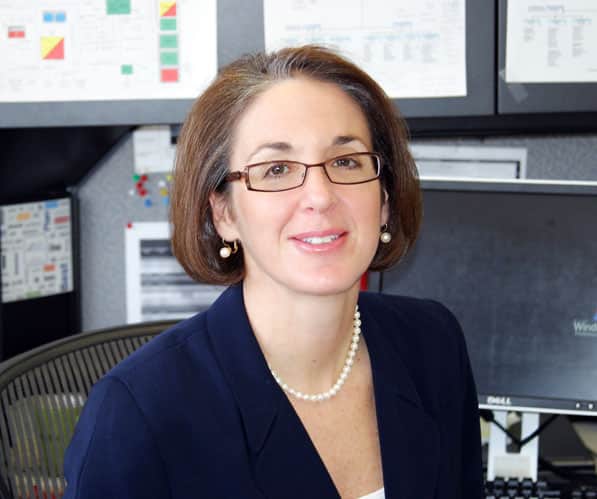 How did you get into the technology field?
I attended West Virginia University planning to become a dentist, but I changed my mind after the second year of chemistry and biology. I spent a lot of time in the career center taking aptitude tests to determine my strengths, which kept coming up math and science, but I was more interested in marketing. At some point the guy who ran the career center recommended, what at the time was a new curriculum, computer science. I went into it begrudgingly, but it ended up working out.
How did your career progress out of college?
I graduated in 1984 and worked as a programmer, first for DuPont, then General Electric. In 1986, I relocated with my husband and had to find a new job. I was enjoying my career in technology, but I still really had this urge to get into sales and marketing. So, I went into computer consulting. It was a good choice because I could talk the talk with technical managers.
Was there a major turning point in your career?
When I was consulting, I took one of my clients, a woman from Philadelphia, to dinner and mentioned how I'd just had a child and wasn't sure how or what I was going to do next to balance career and family. Somehow, over dinner, we decided to start a consulting firm together. We literally wrote a business plan on the back of a napkin.
How did you end up back in the corporate world?
We ran our consulting firm for 10 years, at which time our interests diverged: She wanted to do more work in the public sector, I wanted to do more work in the private sector. I sold her my ownership in an amicable separation, and I went to work for a client, Campbell Soup Company. When that company spun off Vlasic Foods, I led all of its software development. We got to do everything from scratch—decide what the systems would look like, how we'd move data. It was so exciting.
How did you get from there to JPMorgan Chase & Co.?
Vlasic Foods began struggling, so l left to work for a small credit-card company, First USA, which Bank One eventually purchased. Bank One eventually merged with Chase, which became JPMorgan Chase & Co.
Have you always worked in the same role?
No, I've been able to work for three lines of business within JPMorgan. Prior to my current role, which I took in the summer of 2011, I ran all of the technology for the asset management and retirement business. I was happy there, but because of the national mortgage crisis we're experiencing, I was asked to come over and help lead the default space in the summer of 2011.
Describe what your current role entails.
Within JPMorgan's mortgage bank, there are four business lines: originations, servicing, defaults, and capital markets (selling loans). I work in the default space, managing all of the applications that run the business.
What are the key challenges you face?
It's a high-pressure environment. Because of the current real-estate environment, where there are so many opportunities to help our borrowers in distress, the mortgage bank is under a microscope.
What do you like most about your job?
I've never been an early adopter of technology, but I like how technology solves problems businesspeople are facing.
What is your advice for others who want to follow in your footsteps?
Understand that you support a business, so you have to think like a shareholder. Also, you need the flexibility to change. I've been willing to take on a high level of risk, and that's benefited me.
Get to know all of Hispanic Executive's "Best Of 2012" Recipients here.