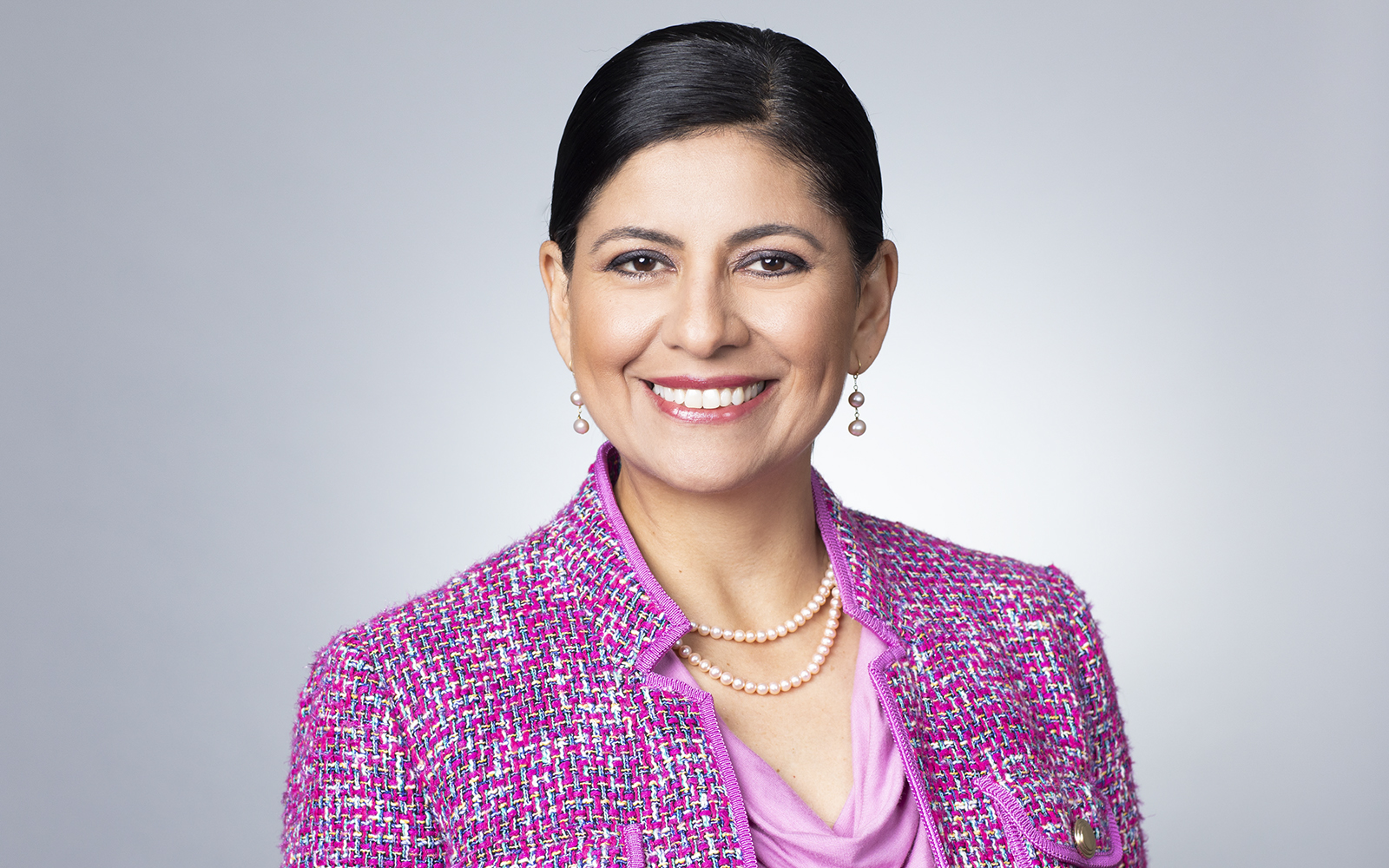 President John F. Kennedy once pointed out that the Chinese word for "crisis" is composed of characters that represent danger and opportunity. Though the latter is better translated as "change point," the sentiment of Kennedy's speech has nonetheless inspired countless leaders, including Marcela Manjarrez, the executive vice president and chief communications officer of Centene Corporation.
Manjarrez prefers to focus on the opportunity in any given crisis, having garnered experience both during her time working for the Federal Reserve amid the economic recession of 2008, and today as she guides Centene through the COVID-19 pandemic.
Even before the recession, Manjarrez was no stranger to adversity. She was born in Mexico City and has five siblings. Both her parents were extremely hard working and while they did not have advanced degrees—Manjarrez's mother had to drop out of school at a very young age to help care for her large family after the death of her own mother—"everything I learned about hard work and problem-solving, I learned from watching and listening to my parents," Manjarrez says.
Her traditional Mexican household was full of education and culture. Manjarrez, who was twelve years younger than her youngest sibling, spent afternoons and weekends attending operas, symphonies, and theaters with her mother. At home, they read encyclopedias and watched documentaries. Manjarrez was expected to attend weekly etiquette classes and watched her mom sell products to help the family make ends meet. Like her brothers and sisters, she had a special talent for numbers and finance.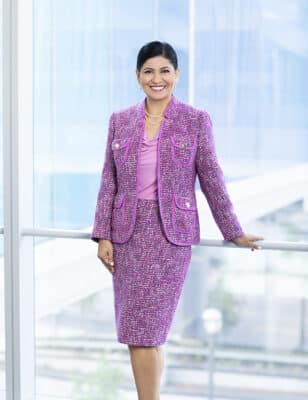 The interest drew her to Instituto Tecnologico Autonomo de Mexico, where she studied actuarial science. Manjarrez intended to work in insurance, but the Mexican financial crisis of the 1990s helped her realize her true passion was in economics, which combines mathematics and human behavior. Manjarrez, who was already bilingual, transferred to the University of Missouri–St. Louis (UMSL) to finish her degree in economics, with a minor in statistics.
Once in the United States, the young immigrant continued to work hard while pursuing her education. She worked two jobs, participated in honors societies, and had a job offer before graduation.
The offer came from the Federal Reserve Bank of St. Louis. Manjarrez started in an entry-level position and was quickly promoted to senior economic research analyst. In the role, she managed large data sets for top economists and wrote articles on monetary policy.
Manjarrez left the Fed to complete an master's in economics but was invited back to serve as special research assistant to the president and later became a VP in the public affairs department. She was navigating the new job duties and developing new skills when Bear Stearns and Lehman Brothers failed. Suddenly, the Federal Reserve was in the national spotlight and Manjarrez was part of the team shaping external communications on these developments.
As stakeholders became more interested in the Fed's messaging, Manjarrez relied on her master's degree in economics and a decade of industry experience to translate between PhD specialists and the public. When the financial crisis subsided, she built a new public relations team to leverage the increased interest in the federal and the financial system.
"Our reengineered communications team included individuals with economics and banking—not only public relations backgrounds—who could help explain concepts in terms the general public and financial media could understand," she explains. "Being able to leverage people in communications with subject-matter expertise strengthened the ability of the Federal Reserve Bank to communicate monetary policy."
She also modernized the communications channels. Instead of publishing research papers exclusively, the St. Louis Fed—under Manjarrez's leadership—launched a blog and leveraged official Twitter, Facebook, and LinkedIn accounts to make its message clear, engaging, and accessible. Part of these efforts included the Economy Museum, which is open to the public.
Several leaders, including those at Centene, noticed Manjarrez's success. She was hired in 2015 to manage all strategic communications and elevate the visibility of the growing company that provides healthcare to vulnerable populations. Soon after she accepted the job, Centene announced a multibillion-dollar acquisition that would double the company's size and become the fourth-largest player in its industry.
Centene has continued its growth trajectory over the past eight years. After three additional acquisitions, the company now has nearly seventy-six thousand employees and ranks twenty-four on the Fortune 500 list. Manjarrez and her team are focused on telling Centene's story. "We want to continue to build our diverse, inclusive, and mission-driven culture and ensure we keep our members and employees at the center of what we do. We cannot lose the human aspect," she says. "We're helping members, employees, and the public improve the health of the communities one person at a time."
Since Centene is branded regionally in each state, Manjarrez and her hand-picked team work with local leaders to craft niche messages to best reach different populations and communities across the country. When COVID-19 hit, her teams worked overtime to help these groups get easy access to the information that matters most. They leveraged multiple communications channels to share rapidly evolving information and created an online resource center to keep the public informed quickly and efficiently.
Under Manjarrez's leadership, the Centene Communications team also worked to keep employees across the globe connected. "This was a major culture shift for Centene," she explains. "We were quickly adapting and evolving our best practices to work across exclusively digitized channels with new formats like virtual meetings, ensuring that we were still driving authentic and relevant messages across the organization."
Manjarrez, who has had the support of many sponsors and mentors over the years, is committed to giving back and elevating others. She encourages young professionals to be prepared, intentional, and flexible. She recently had the chance to speak directly to several hundred graduates as University of Missouri-St. Louis' commencement speaker.
Manjarrez reminded the young people to define their own future through a lifetime of continuous learning. She closed the speech with words from First Lady Eleanor Roosevelt: "Do not stop thinking of life as an adventure. You have no security unless you can live bravely, excitingly, imaginatively; unless you can choose a challenge instead of competence."