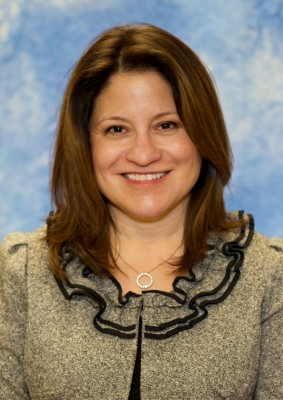 Being president of a multimillion-dollar operation and maintenance company wasn't exactly what Cindy Esparza Crockett had in mind when she finished law school at Catholic University of America. But, sometimes plans take an unexpected turn for a reason. So, when Crockett and her husband, Mark, decided to start a company together a number of years later, it made sense to capitalize on his years of experience in the operations and maintenance business, and on her talent with numbers, negotiating, and organization, which she honed in law school.
"Going to law school gives you a wide variety of insights into the world and teaches you how to look at things differently," Crockett says. "That has come in very handy as we've started and continued to grow the company."
And grow is just what Crockett Facilities Services has done since its founding nearly 12 years ago. In 2010, the company rang up $17 million in revenue; in 2011 [at press time], that number was expected to climb to about $20 million. The goal is to eventually reach $30 million through steady growth. As for personnel, the company currently employs 180 people in seven states, with 15 in its Bowie, Maryland, headquarters.
Within the operations and maintenance arena, the company focuses on providing services for three areas, the most important of which is commercial and government buildings. That involves inspecting, maintaining and, if necessary, repairing or replacing, a facility's mechanical equipment, such as air conditioning and heating systems. As Crockett puts it, "We take care of anything that makes the tenant comfortable."
While the company does contract with commercial buildings, US government buildings dominate the company's customer list, accounting for nearly 80 percent of all buildings. And not all government buildings are alike. The work required depends on the government agency and its goals, and that could mean providing support to everything from a government security structure to a library. What it also means is that many of Crockett Facilities Services' employees have security clearances.
Thinking Out Loud
Trading words with Cindy Esparza Crockett
Success
A happy family and successful business
Innovation
Something to strive for always
Integrity
A core part of my business
Latina
The opportunity to grow my business; the strength within me, my mother, and my grandmothers; my family's love and heritage; and the responsibility to help young Latinos in their journey
"Because we know the ins and out of so many government buildings, it's important for our people to have security clearances," Crockett says. "We also do our own background checks and drug testing to ensure that our employees can meet the government's requirements."
In addition, the company offers preventive maintenance, installation, and repair services for HVAC (heating, ventilation, and air conditioning) systems. Ongoing contracts with both federal agencies and corporate clients ensure that the company's 13 vans on stand-by throughout the Washington, DC area are constantly busy. The third service the company provides is mechanical contracting. A minor part of the business, this involves the installation or replacement of large equipment.
What's not minor is the fact that a Hispanic woman runs the show. While Crockett's husband concentrates on finding clients and winning contracts, she handles the financial and organizational aspects of the company. Negotiating leases and lines of credit, dealing with banks and day-to-day payables and receivables, making sure that all of the company's operations are running smoothly—that's what Crockett thrives on.
The element of surprise is also something she appreciates, especially when people realize they're talking to "Madam President." The shock never lasts long once they get a look at the company's list of clients and accomplishments. And Crockett has no problem being "unusual" in a largely male-dominated industry. Rather, she enjoys the challenge of shattering stereotypes and succeeding despite them.
"I always tell myself that of course, I'm going to meet and overcome these challenges. Look at what I've done so far," says Crockett, a Mexican-American, with Spanish and Irish lineage thrown in. "I'm Hispanic and I'm a woman, and when someone doesn't take me seriously, I find another avenue."