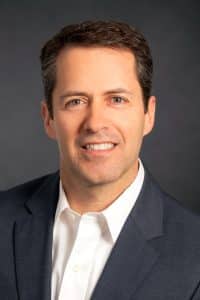 The first thing Luis Visoso noticed about Cisco Systems was that everyone who worked there was full of energy. They all demonstrated a passion for solving global challenges through technology.
When the opportunity presented itself, Visoso had no plans to leave his position at Procter & Gamble (P&G), but joining Cisco would mean using his skills and experiences in new and exciting ways.
"I was up for a new challenge with a company that had transformed not just the tech sector, but truly had changed the way the world works, lives, plays, and learns," Visoso says.
He joined Cisco in February 2016 as its senior vice president of business technology and operations finance after twenty-three years at consumer-packaged goods company P&G. Born and raised in Mexico City, he studied industrial engineering and international business at Tecnológico de Monterrey before joining P&G and climbing its corporate ladder. His fourteen assignments took the former P&G business units CFO and chief operating officer to nine homes across several countries including Belgium, Mexico, Panama, Switzerland, the United States, and Venezuela.
During his last assignments as CFO for various P&G business units, Visoso developed a strong reputation for leading top-level teams and creating shareholder value. In those roles, he managed budgets of more than $10 billion and helped P&G fight for market share and increase profits in a highly competitive industry.
He now works in the less corporate, more business casual world of Silicon Valley, but he's discovering plenty of surprising similarities between his former and current industries. While Cisco's dress code might be less formal, the atmosphere is anything but relaxed. Visoso says his leaders and colleagues are "laser focused" on helping customers securely seize digital opportunities to create business value and solve global problems. 
At Cisco, he works to build shareholder value and competitive advantages by optimizing business practices and developing new business opportunities. He also provides support to the supply chain, marketing, IT, human resources, and other internal groups. To summarize, Visoso is at Cisco to do one thing: create sustainable shareholder value.
He's developed two main priorities that will make him successful. First, he's looking for ways to improve Cisco's existing businesses. Second, he's focused on the company's journey to increase software and recurring revenue streams as the company, renowned for networking, moves deeper into software applications.
In pondering his two objectives, Visoso takes note of the obvious similarities between Cisco and P&G. "Both compete in highly competitive industries. Both companies believe in branding, innovation, differentiation, and offering the best possible solutions to customers," he says. Furthermore, both companies share the same financial model—creating shareholder value by accelerating the top line, expanding margins, and generating cash flow. 
Noticing those similarities helps Visoso know where and how to apply the expertise he spent nearly a quarter-century developing. "While the industries are very different, the financial levers are similar," he says.
P&G sells millions of household products for $15 or less that reach individual households; Cisco sells fewer products at much higher prices to enterprises, public sector, and commercial service providers. P&G has a wide portfolio of categories; Cisco operates a tighter portfolio. In both environments, someone in Visoso's position has to advise the company on where to invest its money to deliver attractive returns.
"There are trade-offs in every financial organization," he says. "At Cisco, I'm trying to improve results by leveraging its processes and tools and complementing those with processes and tools that I found successful in the consumer goods industry."
Visoso admits he's continuously pondering and testing various solutions, but remains confident that finance can play a more significant role in how Cisco develops, launches, and monetizes products and services.
"Finance doesn't create or sell products. The value we deliver is with our ideas as we work to create sustainable competitive advantages that enable Cisco to win in a highly competitive and fast-changing environment," he says.
As Visoso settles into a new role, company, and industry, he's looking forward to partnering with other leaders on new opportunities for investment, innovation, and savings. After making his mark in the packaged consumer goods industry, he's poised to make his mark on the fast-moving world of technology.