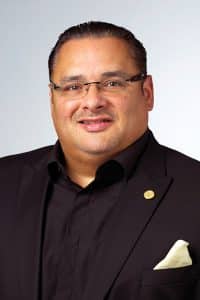 There was a time when the mention of American manufacturer Lenox elicited nostalgia above all else: "My grandmother collected Lenox figurines." Or, "I remember my mother setting the table with Lenox china on every holiday." Such is bound to happen with a company that's been a part of the landscape for 128 years.
But Mario Castano, the company's vice president of e-commerce implementation, sees the customer base that stems from generations past—the mail-order catalog generations—and raises it to modern times. "Those are our traditional customer channels," he says of the product catalogs, which were first published in 1891 (two years after Walter Scott Lenox founded the ceramic art company that launched the brand). "Now, from an e-commerce perspective, we want to grow the same practices that these consumers could benefit from . . . interacting in a digital age."
All the products Lenox is known for—dinnerware, flatware, glassware, ornaments, and figurines, to name a few—are now available for purchase online via the Lenox website and other digital channels. Of course, the same can be said of Lenox's competitors. "My job is to elevate the brand while differentiating ourselves in ways that still keep our products relevant," Castano says. "And, perhaps more importantly, how do we get the brand into a younger generation's mind-set, while preserving the brand's elegance?"
Having a great partner on the technological end is key; to build the kind of e-commerce solutions sought by Lenox, the company needed a business that "fit us culturally, and understood our needs as a brand," Castano says. In 2016, Oracle Commerce Cloud (an e-commerce cloud service offering of the Oracle Corporation), Jagged Peak (OMS), and Sage were determined to be the companies that best fit the bill. Lenox was already an Oracle ATG and Endeca client working with Oracle, but that was far from the only selling point.
"It's about understanding the sentiment of the consumer, who at this point you're not seeing face-to-face or having a traditional conversation with, through various data points and analytics." 
Mario Castano
"There was something else that led the charge for us," Castano explains. "We would be an early adapter to Oracle's cloud solution, and as such, we would be able to influence some of the road map aspects of the features they were including with their releases—some of which were specific to Lenox."
But the undeniable partner of the times is what Castano calls "the cornerstone of millennial existence": social media. For a company like Lenox, which benefits both from visuals and written content, its most effective social media presence is on Facebook. From how a customer sets the table and prepares for an entertaining evening to accounts of how the evening unfolded, consumer stories have taken up residence on the Lenox Facebook pages, according to Castano. "It goes beyond a particular product—it's about the entire experience," he says.
From a product perspective, the "entire experience" is something that has essentially kept Lenox recession-proof, even during the most recent economic free falls. "People still entertain during troubled times," Castano points out. "They want to be able to gather a group of people and show them an affluent lifestyle in a very troubled economy . . . it never really gets interrupted."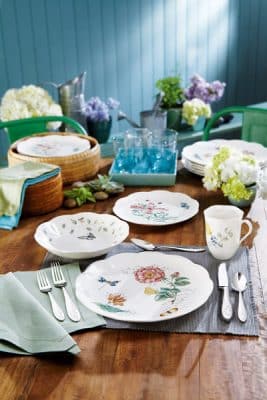 Likewise, gifts keep being given—of the birthday, holiday, and especially the wedding variety—so ornaments and figurines continue to be successful for Lenox alongside its extensive tableware options. The company has diversified in recent years to include photo frames, bar/kitchen accessories, candle holders, and even jewelry as gift-giving options.  "It's about making memories," Castano says. "We're part of those memories that people are making through generations."
As much as he enjoys the customer service/satisfaction component of his work, he finds himself intrigued by modern society's lack of personal interaction. With so many conversations beginning nowadays in the stratosphere, Castano says the challenge comes in learning to piece together an understanding of the e-commerce consumer. "For me it's about trying to understand how you tap into that," he says. "It's about understanding the sentiment of the consumer, who at this point you're not seeing face-to-face or having a traditional conversation with, through various data points and analytics.
"Instead, it's all about the ones and zeros," he adds. "They click on an item, they click to add it to their 'cart,' then perhaps all that is abandoned because they find the item somewhere else. So how do we take all that information and make heads or tails of it? That's what drives me."
Whether it's a possible future involvement with the Internet of Things—involving everyday objects and network connectivity—or a present-day analysis of product/brand preservation versus channel preservation, Castano sees opportunities for Lenox to stay in the mix.
"The Lenox point of view is that the rising tide helps to float all the boats," he says. "If customers end up buying Lenox [products] at Macy's, the Lenox in me says 'I'm okay with that.' Because in the end, they bought our brand."
The Lenox Legacy: 10 Fun Facts 
Lenox is the only major manufacturer of bone china in the United States.
The company was founded in 1889 as Lenox's Ceramic Art Company, conceptualized from the start as an art studio, not a factory. 
Lenox was the first American company to design official china for the White House starting in 1918 after being chosen by First Lady Edith Wilson. 
Lenox tableware can be found in more than 300 US embassies worldwide. 
Lenox pottery can be found on display at the Metropolitan Museum of Art and Smithsonian Institution as American
decorative art.
About half of all fine porcelain dinnerware purchased in America since the 1950s is Lenox. 
Lenox was the first company to develop a bridal registry in the 1950s. 
Other than flatware, Lenox is well known for making figurines, ornaments, vases, and jewelry.
Lenox partners with Disney, Kate Spade, and Marchesa for special designer collections.
The most popular casual dinnerware pattern in America is Lenox's Butterfly Meadow.