The collection of statistics on the American Latino population's readiness for retirement is filled with an array of disquieting numbers. Only 54 percent of Latinos work for an employer that offers a retirement plan, which pales in comparison to nearly 70 percent of all workers. Even further, only 31 percent of Latino workers actually participate in an employer-sponsored retirement plan. Fifty-seven percent of Hispanics polled have never calculated how much money they'll need to continue their current lifestyle, and 70 percent do not have a formal investment plan to reach their retirement goals.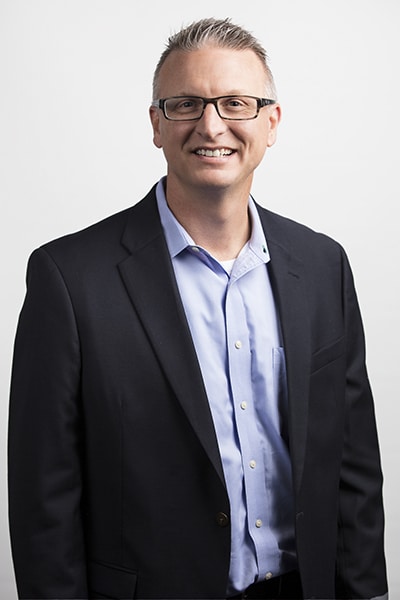 The reasons for these numbers are as complex as the people they represent, but the financial and cultural chaos of 2020 has done little to mitigate those problems. That is why financial investment and management institutions such as Principal Financial Group, a global corporation headquartered in Des Moines, Iowa, have moved on from simply recognizing the financial disparities associated with the Latino community to actively endeavoring to help change them.
Kevin Morris, vice president and chief marketing officer of retirement and income solutions at Principal Financial, and Carlos Navarro, director of marketing, are spearheading the company's outreach to the Latino community. Through their efforts, they hope to help as many people as possible achieve their dreams for economic security in retirement.
Inclusive Outreach
"Many Americans have a desire for financial security," Navarro points out. "And when we look at the Latino population as a whole, we see a lot of opportunity to help because there is definitely a lag as compared to other groups. We have that opportunity to help improve our connection and provide a feeling of security."
Navarro's boss concurs. "Our purpose as an organization is to foster a world where financial security is accessible to all," Morris explains. "That can either be something that we just say or something that we do. It's either lip service or it becomes who we are. Carlos and his team have put a lot of work in because we understand that there's more we can do for the Latino community."
To Morris, working with the Latino community is about far more than having a Spanish-speaking translator on hand. "We can do a lot of transcreation of trying to embed this culture and the way that we're interacting with individuals," he says.
Incorporating practices of inclusion into financial planning outreach also means being aware of nuances within the Latino market. For example, Navarro, Morris, and their colleagues must acknowledge the technological preferences of the rapidly ballooning youth demographic while also realizing that older Hispanics tend to be more comfortable in an in-person setting. "This requires us to really work to understand our customers' problems, their needs, their behaviors, and their motivations," Navarro emphasizes.
Saving in a Crisis
Both executives acknowledge that the COVID-19 pandemic has resulted in significant change, but with respect to their own work and in regard to the needs of their customers. "The Latino population has been disproportionately impacted over the last seven months, more than any other segment out there, and they need confidence," Navarro explains. "One way we can provide that is connecting them to education, in their language, and on topics that make sense for their own lives. We've been leaning hard into that effort during this time."
Among Principal Financial's most important resources, Morris says, is its award-winning Principal Real Start program, which provides the groundwork and a path for those beginning their paths to saving—even in stressful and uncertain times.
"Principal Real Start's infrastructure is particularly geared toward the Latino community, including in its language selection," Morris says. "But we've also changed the process in a way that meets the needs of our Latino community. It's not just about language. It's about cultural differences. This part of a person's life is a critical fork in the road for our future selves.
"Saving money is not very sexy," he continues with a laugh, "but saving money for retirement is really paying your future self."
Navarro underlines Morris's point. "Enrolling in your first 401(k) is one of those moments of truth," he says. "It's one of the most impactful decisions a person can make for their future."
A Culture of Mentorship
Kevin Morris and Carlos Navarro have a deep appreciation for the leaders and colleagues who have helped shepherd them in their careers. "In twenty-plus years, I've had twenty-nine bosses," Morris remarks. "What I've learned is that once you think you have the answers, you're in trouble. Our team learns a lot from each other, and that's the way I like to lead."
For Navarro, who spent a fair number of years without a proper mentor, the environment that Morris has cultivated at Principal Financial Group is invaluable. "Kevin builds teams that help each other," he says. "He empowers everybody. It had been a long while since I had really been able to fill that mentor void, until I started working with Kevin."