Juan Rodriguez always told his daughters that they could achieve anything they wanted "within a human's possibility." However, he also warned them that they would encounter challenges along their journey that would test and teach them.
"We should take and accept a failure as a learning opportunity," he says. "Instead of losing confidence in our abilities, we need first to recognize we are not perfect and disappointments should not define you."
Rodriguez knows this from experience. A native of the Dominican Republic, English is his second language and he didn't speak it fluently when he first arrived in US. As he gradually learned the language, the question he would ask himself was, "What are you doing to overcome this?"
His career path wasn't straightforward either. As a child in Santo Domingo, he had his sights set on being a pilot, but his mother was not thrilled at that prospect. Instead, he decided he would parlay a facility with chemistry and biology into a medical career.
Then came a fateful middle school field trip to a public university. "We visited the school of medicine," he recalls. "I observed the medical students working with cadavers and that totally changed my mind of becoming a doctor. I decided to go for accounting and economics, and here I am."
"Here" is asset management company AllianceBernstein, where Rodriguez has been for nearly four decades. As vice president of international fund accounting, he is responsible for a set of mutual funds, including domestic and international hedged, private equity, and alternative investment funds. "My role is to oversee the valuation, accounting, and tax matter for these investment vehicles," he says. "We need to make sure the valuations are accurate before they are used to process investors' transactions."
With respect to oversight responsibilities, Rodriguez's role has not changed over the years. However, he says, "the introduction of new types of investment products requires new technical skills to oversee their valuation." As he reflects on his nearly forty years with AllianceBernstein, he notes that the mutual fund industry has completely transformed.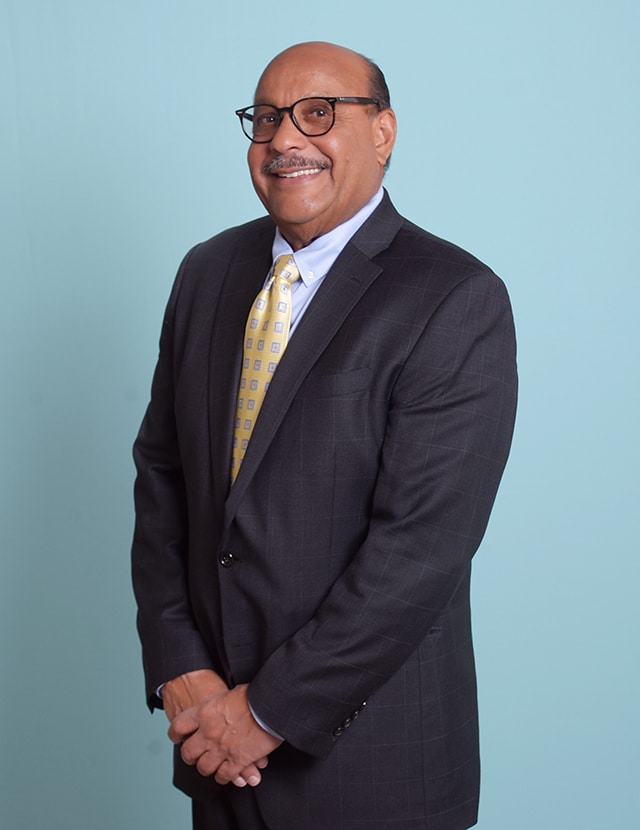 "Now, the industry offers investors many investment options, including short-only and long-only investment funds, private lending investment funds, or private equity investing in venture companies," he explains. "These new investment types require staying up to date about the accounting and tax treatment of such investments. US companies, such as AllianceBernsntein, have opened offices overseas and created local investment funds. These funds need to comply with local regulations, which we need to be aware of to perform the proper oversight."
Rodriguez considers learning opportunities, whether it's new or existing investment types or engaging with industry peers about new regulations applicable to investments, to be his favorite part of his job.
He also leads various teams that are structured around the type of the investment vehicles. His own team comprises of two managers and three team leaders who coach and work closely with the accountants to help facilitate their career development.
"I'm a firm believer of teamwork and collaboration," he says. "I always encourage and empower my staff to share their thoughts and ideas on the work they perform so we can determine if there is any room for improvements. When an empowering and collaborative atmosphere is created, the staff feels fully engaged and they go the extra yard to deliver on what is expected of them, and efficiency and accuracy increase."
One significant change is on Rodriguez's horizon: he is retiring this year. He's currently working with his successor to see recent initiatives through to their fruition before he departs.
Still, the reality that in the near future he won't have set working hours is sinking in slowly. "I have a few things in mind that I will be taking on," he reveals. "I currently provide financial support to a few charitable organizations that work with Hispanic families. I plan to join them for volunteer work. I want to see how I can provide moral and guidance supports to these families, especially the children since they are more vulnerable to derail and take the wrong path. Down the road, I may seek the opportunity to become a director or be part of an oversight board."
Rodriguez also looks forward to broadening his cultural horizons. "My wife and I both love traveling and seeing all the marvelous things this world has to offer, but I will not have the excuse of not being able to go because I'm working," he jokes.
He adds, "I will continue to utilize the knowledge I have with my individual investing portfolio. I like to read business books. I recently read Rupal Bhansali's Non-Consensus Investing: Being Right When Everyone Else is Wrong, and Tsedal Neeley's Remote Work Revolution: Succeeding from Anywhere. I like to go to the ballpark to see my [New York] Yankees play. I hope to do more of that."