Juan Guerrero's supply-chain career includes a foundation in strategic sourcing with PepsiCo and Starbucks.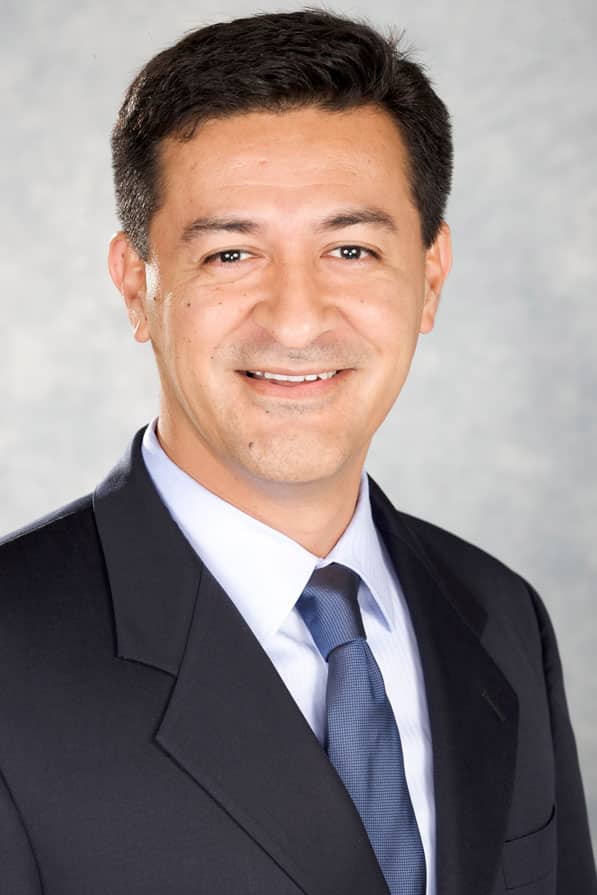 Juan Guerrero's profile doesn't match that of a typical supply-chain executive. While employees usually operate warehouses or run trucking companies before moving up the supply-chain ladder, Guerrero entered the field from a career as a strategy consultant. With nearly 20 years of experience, he became senior vice president, supply chain for Office Depot, Inc.
Native to Texas, Guerrero earned his engineering degree from Massachusetts Institute of Technology (MIT). It was there he became a closet economist. Out of school, Guerrero joined Mars & Co, a strategic consulting firm headquartered in Paris. He worked for their US operations, in their Connecticut office. "I spent many years working in emerging markets—Brazil, Argentina, Russia—and trying to cut my teeth in terms of analytics and diagnosing company problems in some challenging environments," Guerrero says.
His parents, immigrants from Mexico, raised Guerrero bilingual and bicultural. Little did he know it would pay off dividends later in life. He said, "It was a huge benefit, especially when working in a global organization, to have a cultural understanding as well as multicultural capabilities."
The time spent in consulting set the foundation for his supply-chain career. Guerrero compares supply-chain management to a big puzzle—the ultimate Rubik's Cube. He took his first job in procurement at a time people weren't sure what strategic sourcing was. Guerrero set the foundation of strategic sourcing with PepsiCo; he stayed with the division that became Yum! brands. The next move in Guerrero's supply-chain career was developing the supply chain for Starbucks' Latin America business, because he had "been there, done that." Guerrero was hired to build Starbucks' Latin America supply chain from scratch.
Prepared for his next challenge, Guerrero accepted his current position at Office Depot in April 2010 just as the office-supply company was going through a significant transformation. With the industry already under tremendous competitive pressure, the recession only heightened things. Guerrero says, "Our business is very much linked to the health of small business. And, as small business struggled through the recession, Office Depot struggled to gain top-line growth."
The company looked to reinvent itself, and part of that required rebuilding the supply chain. Moving away from the superstore philosophy, Guerrero worked to make the supply chain more agile and responsive to consumers' needs—both the web customers and retailer shoppers. "The single biggest challenge has been to resize our network while maintaining high service levels," Guerrero says. His team reconfigured the distribution network, resulting in half the number of distribution centers. Each of these facilities became larger to provide multichannel operations.
Guerrero starts out his workday early, pulling up Office Depot's dashboard to see what happened overnight. Most of the deliveries are launched at night for next-day delivery so he knows the direction his day is heading right out of the gate. "I check the dashboard every morning to see if we have any hot spots," Guerrero adds. "By 8:30 a.m. I typically know how my day is going to be—either I'm going to be getting lots of phone calls or it is going to be a quiet day."
He spends the rest of the day working on forward-looking strategies. Guerrero is constantly looking down the pipeline for network-optimization opportunities and improving other dimensions, such as the green supply chain and inventory optimization. In Guerrero's eyes, supply-chain diversity has been critical to Office Depot's success. "Looking at how the industry changed, if we didn't have small suppliers at the time that were doing something very different with us, we wouldn't have been able to make some of the transitions we did," Guerrero says.
While his days are busy, outside his professional responsibilities he finds tremendous satisfaction in helping others. As an advisor to LatinoExecs, a professional placement firm, he guides the business in their search for diverse leads and placing diverse candidates. He also whole-heartedly supports MIT because of their blind basis for admission and tuition. For him, it is critical to create networks for students. He adds, "I believe in the idea that the next Einstein can be anywhere, in any part of society."