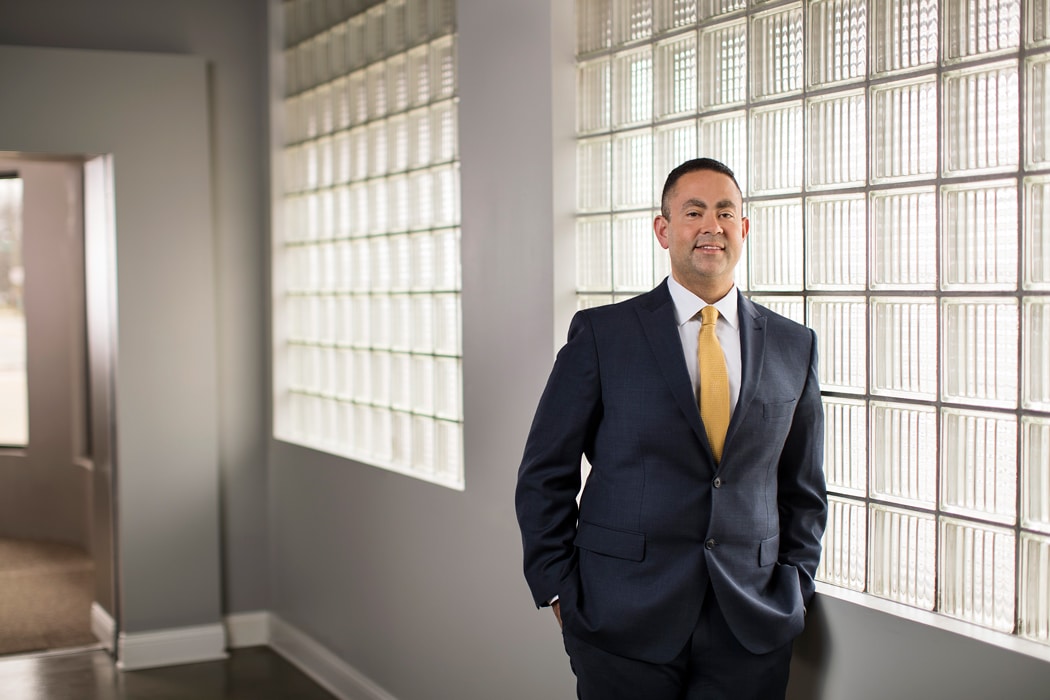 When Hispanic Executive last spoke with Jose Martinez in 2017, he was vice president of IT infrastructure and applications management support at OneAmerica, the legacy financial services mutual holding organization based out of Indianapolis.
Needless to say, a lot has changed since then—both in terms of the world at large and Martinez's role within the company. After multiple other VP positions, he now serves as the OneAmerica senior vice president and chief information officer. Despite still working heavily with technology, he explains that he's doing so from a completely different vantage point.
"It's pulling all facets of IT together, not just individual segments such as infrastructure or architecture," Martinez says. "It's like always being on a balcony, looking down at the opera house. Because you can see everything playing out in front of you, you're able to develop a vision and a strategy for IT that drives business value for the entire company rather than just one department."
"#WinAsOne is about treating your team like a family. It's about leadership and associates all being in this together, with one mission and one purpose."
The work itself is more expansive than in his previous roles at OneAmerica. Currently, Martinez and his team are busy modernizing the company's data architecture from part-EDR technology to a fully operational data hub. Then there are other initiatives, such as a heavy investment in the cloud with payload migration to Microsoft Azure, the backlogging of robotics, mobile applications, and cybersecurity programs. While some of these terms might not be familiar to someone who's not embedded in the IT world, Martinez explains that building the perfect team isn't solely about technological know-how. Yes, one's tech background will obviously come up when he interviews someone. But Martinez also looks for other qualities—many of them more elastic than an expansive tech vocabulary—that shape people into what he likes to call game changers.
"Who are those high performers—the people who are just going to knock it out of the park?" Martinez says, citing curiosity as an important factor when identifying a potential new hire. "Curiosity tells me that you're a lifelong learner. I'm a firm believer that a smart, curious, energetic person can learn absolutely anything. Let's say you're an architect, but you're interested in learning more about application development. We'll look at taking a chance on you, especially if you have DNA that's steeped in learning."
After all, the education process doesn't stop once someone begins working in the IT department. As Martinez explains, OneAmerica isn't an environment where employees just clock in and clock out every day without further engagement beyond their desk. Rather, there's a high currency on internal growth through programs such as Development Days. During these periods, the entire IT calendar is blocked off so Martinez's team can further hone their tech abilities via outside speakers and new-skills curricula.
"The bottom line is, as a CIO, I need my team to be developed," Martinez emphasizes. "Because five years from now, if they still have the same skills that we have today, then we're going to fail. I need a different team in five years. So how do we get them there? It's not just on them; it's also on those of us who are in leadership roles."
Development Days receive alignment and support from the entire OneAmerica organization, meaning that everyone is aware that IT is unavailable while the workshops are taking place.
"Curiosity tells me that you're a lifelong learner. I'm a firm believer that a smart, curious, energetic person can learn absolutely anything."
Such cross-departmental unity embodies the OneAmerica mentality to "#WinAsOne"—a phrase that has become somewhat of a mantra throughout the IT organization. It's resulted in a culture that Martinez describes as empathetic, communicative, transparent, and focused on the organization as a whole rather than just the individual person. It is about IT associates being "business associates that specialize in IT," rather than simply "IT specialists."
"#WinAsOne is about treating your team like a family," Martinez elaborates. "It's about leadership and associates all being in this together, with one mission and one purpose."
This mentality extends to external team members as well. "DXC is proud to work with Jose's team and contribute to idea generation, technology, and innovation that supports OneAmerica's initiatives," says Jeff Williams, DXC vice president of insurance for the Americas. "Jose has established an environment for true vendor partner collaboration, resulting in one cohesive team."
Martinez has found that when everyone has this kind of buy-in, it not only results in a better workplace environment—which in turn results in a higher value and better product for each OneAmerica customer—but a desire to do good outside of the office. For his part, he sits on the board of TechPoint and Nextech—two Indiana-based nonprofits dedicated to driving more education for computer science and technology in the Hoosier State.
Across the IT team as a whole, Martinez and his colleagues usually host two in-person events every year where they teach technology skills to youth in the Indianapolis area. That obviously (and unfortunately) couldn't happen in 2020, so while they were able to hold a few virtual events, they also decided to pivot to another act of service. By pooling their resources together, the IT team raised $10,000 last year, which they used to buy meals from local restaurants and then deliver them to healthcare workers at local hospitals. That way, OneAmerica was able to offer both moral and monetary support to two industries hit especially hard by the pandemic.
It sounds like something a family would do.
---
Infosys congratulates Jose Martinez for this well-deserved recognition. Infosys is a global leader in next-generation digital services and consulting. With over three decades of experience in managing the systems and workings of global enterprises, we expertly steer our clients through their digital journey. Visit infosys.com to see how Infosys can help your enterprise navigate your next one.
---
The Work Ahead Digital First (to Last) is a research series providing insight and guidance on how organizations are evolving to the next stage of the digital economy. Cognizant outlines trends and tactics for businesses throughout the world to ensure a successful future for the future of work.