Jennifer Rodriguez has gotten to where she is today by seizing opportunities, but she doesn't want her team to endure the stresses—and mistakes—that might come from seizing those haphazardly. As senior vice president and director of facilities and services at FCB, the global advertising and marketing company, Rodriguez empowers the growth and development of her team through open communication and a commitment to happiness.
"I made it happen," Rodriguez says of her first office position. When she was just nineteen years old, Rodriguez overheard a mention that someone had found another position and was moving on from a company. The following Monday, she showed up to that very company and asked if there were any openings. And "magically" there was one, Rodriguez says, laughing.
Rodriguez explains that at the time, she didn't really know what it meant to be an administrative assistant, let alone an "office facilitator."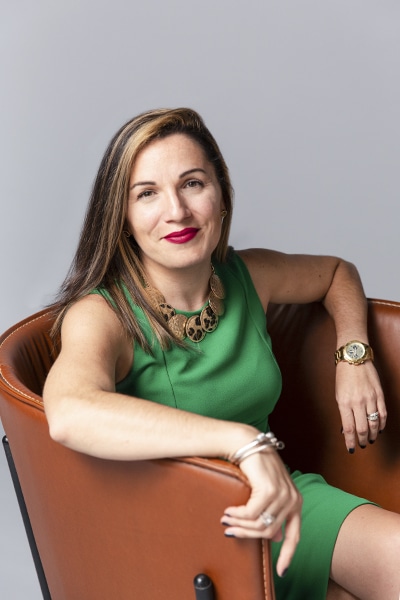 "It was the first time I had ever heard the word 'facilitator,' to be honest," Rodriguez says. "So obviously I made a couple of big mistakes in that first job." Rodriguez appreciates those mistakes, as fortuitous moments and experiences can't be learned from textbooks or classes. According to Rodriguez, you have to learn on the job and align yourself with the right resources in order to keep yourself from making the same mistakes twice.
"I actually remember calling my supervisor from my first real corporate role years later to thank her for being hard on me," Rodriguez says. "She drove me to work harder and to course correct."
Despite her takeaways from previous mistakes, Rodriguez firmly believes that her own teams should have a different experience and after joining FCB in 2014, she knew what she had to do to enable success.
"I needed to find a way to trust my team and empower them from the very start," Rodriguez explains. "So I taught them everything I knew and let them put their own flair on it. It's important to have your own style even while mixed with the internal culture of a team."
Ultimately, Rodriguez says, this approach boils down to the fact that while she can and will make decisions for the group, she still wants all parties to engage in a dialogue and feel like they have a voice. "If you strip a voice, you lose the fire that makes your talent who they are," Rodriguez notes. "You lose the very reason you chose them in the first place."
Rodriguez encourages a culture of open dialogue on her team and believes it is one of the most important measures of the overall success of a company. "If people are comfortable communicating openly up to the leadership level, then we're all winning," asserts Rodriguez. "I don't like siloed cliques—we're not in high school anymore. The workplace is where you work and talk with others to get yourself and your colleagues to the levels that you want to achieve."
"If you strip a voice, you lose the fire that makes your talent who they are. You lose the very reason you chose them in the first place."
The environment of a team dictates its success, Rodriguez believes. When you have an environment where your colleagues are comfortable interacting with you, coming to you for advice or help, asking for time off to go to important family events, and even taking a break for a quick stretch during a meeting, you know that your framework is effective. "It's basically like a happiness barometer," Rodriguez chuckles. "You have to make sure that the energy of your environment is adding value to your team."
With Rodriguez serving as guide, voice of reason, and happiness appraiser, her team members are able to take ownership of tasks and initiatives. This, in turn, serves as a morale and confidence booster as they start to progress in their careers, Rodriguez notes.
Rodriguez loves being able to inspire her team to success in their careers. But her aspirations as a role model actually extend much further, she says.
"As a Latina woman, it's important to me that little girls and other women can look up to me," Rodriguez offers. "But I don't want to be an example just for them. I want to be one for little boys, and men, and anyone, of any race. I want to be able to reach them all." And Rodriguez says that everyone, Latino or otherwise, should reflect on what makes them "them." "You have to become fluent in the language of corporate America," she says. "But you can't lose what makes you unique, because that very well might be the thing that drives you to succeed, or the thing that made your leadership team look at you and pick you in the first place.
"I think that in positions like mine you have to see yourself as what you want to be," Rodriguez continues. "And I see myself as a strong woman. In the eyes of the world I might be a strong Latina woman, because my last name often speaks before I can. But I don't believe in labels, and in this position, I just look at myself as a strong woman."