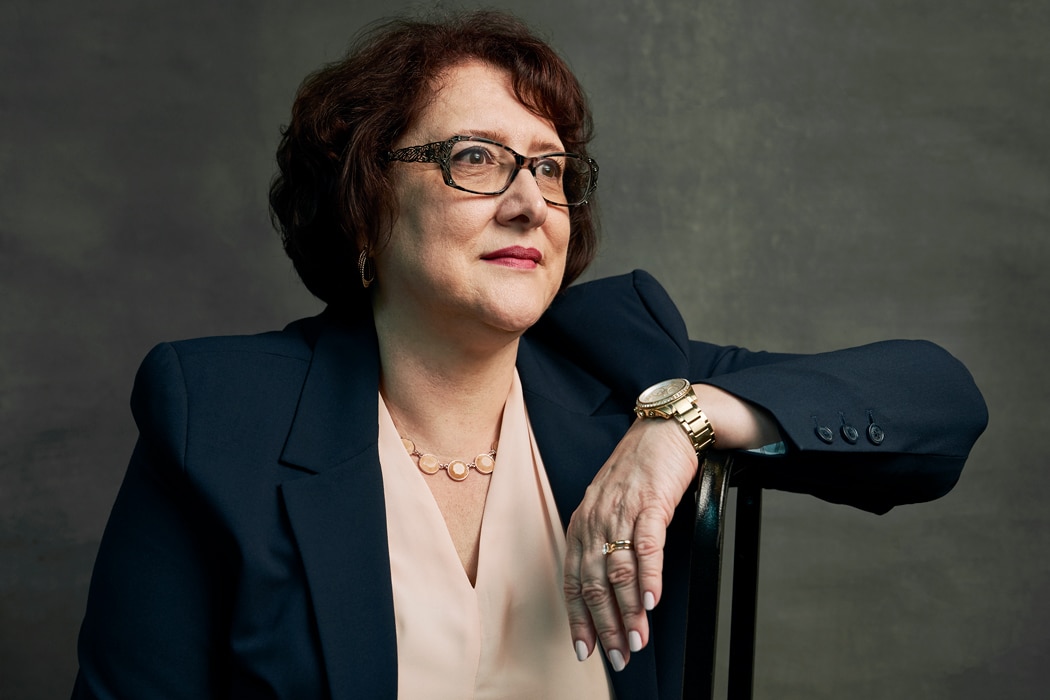 Jacqueline M. Thomas began working for Toyota in 1999. From the moment she entered the doors of the company, she felt right at home. Toyota's core values aligned with hers, making her feel as though she had always been a part of the company. She has climbed the corporate ladder, first as a financial projects manager and later as internal audit director. She's also held the positions of chief audit executive and vice president of corporate responsibility.
In 2015, she was appointed chief compliance officer for the newly formed Toyota Motor North America Inc. (TMNA). In 2017, Thomas was promoted to her current role as group vice president and chief compliance officer, reporting directly to CEO Jim Lentz and the only woman doing so at the C-suite level. Responsible for providing strategic direction and leadership over multiple departments—which include internal audit, compliance and ethics, regulatory compliance, customs and trade compliance, and assurance—Thomas ensures TMNA's commitment to integrity and principled performance through her division's compliance and audit efforts.
Toyota has two foundational cultural priorities: respect for people and kaizen. Kaizen is a Japanese business-philosophy term that means the continuous advancement of working practices and personal efficiency. "There's no best. There's only better," Thomas says. "Keep changing and improving." The other pillar of respect for people refers to the power of team dynamics at its best through collaborating and accomplishing greater successes. "Those two values are primary motivations for me, which made it easy to fit in from the moment that I arrived," she says.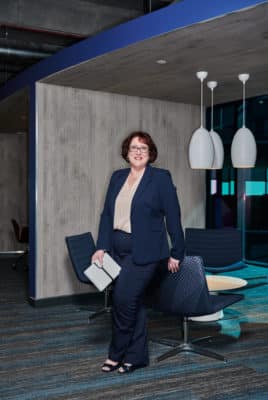 Thomas's core values come from her upbringing and the lessons that she learned from her family. Born in Miami, she is a first-generation American and the first of her generation to receive a college degree—a bachelor's in economics from the University of California, Los Angeles. "A commitment to education was one of the important values that my family brought with them when they left their native country," Thomas says. "They lost a lot. Despite this, the one thing I always heard them say was that education and acquired knowledge are possessions that can't be taken away from you."
The Menendez family emigrated from Cuba in the early 1960s and only took what they could fit in a duffle bag. When the Castro regime came into power, the Menendezes witnessed their friends and family members being imprisoned and executed. As Cuba fell further under Communist control, Thomas's uncle fought in the Bay of Pigs as a last stand to save the country they once knew and was imprisoned for two years after the failed military intervention. It became clear that, to survive, the Menendez family would have to leave everything they knew to find basic rights like freedom of choice and free speech.
The power of finding your voice and speaking your mind became and still is today the family's legacy—something they were willing to sacrifice everything to obtain. "I learned early on to never be a victim of your circumstances," Thomas says. "You have options in life and can overcome difficulties through hard work and resiliency." The value of the lesson shows how to overcome a challenge—with hope and the belief that with each new day comes a new beginning.
Upon arriving to the United States, her father, who had been an officer and professor in the Cuban Navy, began working as a welder for a sugar cane factory. Later, as a second mate sailor on a cruise line, he traveled from Miami to the Bahamas. Then, later in the 1960s, when Thomas was two years old, her family relocated to California in search of a more diverse lifestyle and employment opportunities.
Her mother worked her way up to a management position in accounting for a telephone company. Her father held two jobs as a telephone engineer by day, and retail sales associate, later a travel agent, by night. Their efforts allowed them to purchase a house and fund Thomas and her younger brother's education. In between work shifts, her father would have dinner with his family. It was then that Thomas began to understand the sacrifices her parents made to give their children a better life.
"They left everything behind to provide me with freedom," Thomas says. "For me, I wanted to honor their sacrifice and their legacy by pushing myself harder, initially in school and later once I entered the workforce. I had a strong sense of responsibility to succeed."
Thomas's strategy to persevere and achieve success from elementary school to college was through assimilation and creating a dual identity. Although she was very proud of her family, she would downplay her Cuban background to better fit in, which left her feeling incomplete—appearing more Americanized during the school week and then being authentically herself on the weekends. When she started her career in the oil and gas industry for Atlantic Richfield Company in 1985, she began to fully embrace her whole self as her job required a lot of traveling, which provided her with diverse experiences.
"My heritage and language skills were useful when traveling globally," Thomas says. "These experiences provided me with the opportunity to fully embrace my authentic self."
Since then, she has taken her family-oriented attributes and applied them to the job. As a strong advocate and champion for others, she has the reputation of being a valued mentor. She now brings her full self to work every day, inspiring her team to higher levels of performance and encouraging team members to bring their best selves to work.
The strategy to bring out the best in others, Thomas explains, is investing time in getting to know the others on a personal level by spending more time listening rather than talking. Understanding each person's passion and talents provides guidance for challenging them to go further than they expected and exceed their personal expectations.
Thomas has also applied these same lessons when communicating difficult messages. The timing and pace of delivering a message or conveying information is also critical to how impactful something will be to the person on the receiving end. "Always think about your delivery from your audience's perspective. Regardless of any obstacles, never give up," Thomas advises. "You can learn from positive and negative experiences alike."
Her team spirit comes from the bond she forged with her extended family. She recalls a time when an uncle with limited resources needed a car and the whole family pitched in. Another relative needed to relocate, and the family worked as a team to help. Strength in numbers and shared experiences shaped Thomas's earliest development.
Recently, Toyota merged the sales and marketing group with the manufacturing organization to form a new company, TMNA, headquartered in Plano, Texas. Because of the large number of people that Thomas is now leading, she is on a mission to share more of herself so that the new team members can feel confident and comfortable in knowing exactly who they're following.
"In my life, one-to-one connections and making a difference for people to enable them to be successful are the legacy that I would like to leave," Thomas says. "Through my life lessons, I hope to inspire others to find the courage that they need to be their authentic selves."