"What's your ethnicity?" a senior executive of an aerospace company asked me two decades ago as we entered a boardroom for an important meeting.
"I am Mexican American," I replied proudly.
"Thank God you don't look that way," he said.
His words shocked me. He expected me to downplay my identity. And while I wish I could say that was the only time this has happened, I have (like other people of color) experienced pressure to fit in throughout my career. It is a message corporate America has been sending for far too long.
Borders and Boardrooms
That moment in the boardroom took me back to the day I was eight years old, sitting in the back seat of my parents' run-down station wagon. We were returning from Mexico to our home in the Seattle area. As we crossed into the US, we approached a border agent. Just before we reached him, my mom said, "If they stop us at the border, run as fast as you can to the other side. I will find you. I promise."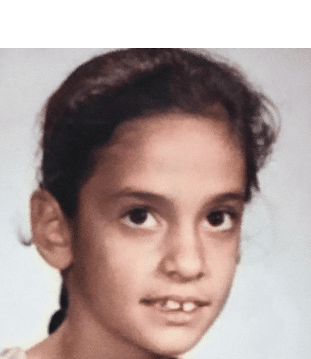 I felt that same knot in the pit of my stomach.
We were stopped, and my mother, who had perfected her English accent, handed the border agent her ID. He peered into the backseat and asked where I was from. My mother answered for me. He abruptly informed her that he was talking to me, not her. He glared at me and repeated the question: "Where are you from?" Wondering if I should get ready to run, with my voice breaking and my heart pounding, I said, "Olympia, Washington."
He didn't hear a Spanish accent, so he waved us through, as I sat quietly with my heart in my throat.
Today, that eight-year-old girl is the chief communications officer at Westinghouse. In this and every position I have held, I have felt a responsibility. I want to decrease those moments in the boardroom for all Hispanics and people of color. 
My real satisfaction is derived not from being the first to hold an executive position but in making sure I am not the last. In spite of the obstacles I have faced, I have not lost my resolve to advocate for a workplace where everyone can bring their authentic selves to the table and be heard and respected.
We Can Be Better
Like so many immigrants, my grandfather came from Mexico looking for a better life for his wife and two daughters. He worked relentlessly at several jobs and eventually built the largest Hispanic bakery in Arizona. He founded the Mexican Mothers & Wives Association, which supported women at home with their children while their husbands were fighting for the country in WWII, and he served in the Arizona state legislature.
Having a seat at my family's kitchen table while growing up taught me how to have a seat at the boardroom table. In our large family, we had to make decisions, have a perspective, and in some cases decide who would get the last portion of food.
So, when I hear people say they want a seat at the table, I encourage them to take it—even when they are the only person of color in the room. That is how my grandfather, my parents, and so many others carved out successful lives for themselves. Just two generations after my grandfather came to this country, my siblings are physicians and entrepreneurs, and my restaurateur cousin—who inherited the cooking gene—is a recipient of the James Beard Award.
Yet, while Hispanics represent approximately 18 percent of the US population, we are the most underrepresented minority group in corporate America, with just 4.3 percent representation among the executive ranks and less than ten CEOs in the Fortune 500.
I share my story because we all come from places and people that shape our values and impact how we view ourselves—and how the world views us.
I haven't always felt comfortable bringing my story into boardrooms, but I am sharing this because I know I am not alone. I want people from underrepresented groups to speak up, to empower themselves, and to challenge others to both think differently and be better.
A New Era
As we celebrate the contributions of Hispanics this month—such as Sonia Sotomayer, the first Hispanic Supreme Court justice, and Grammy award-winning musical artist Carlos Santana—I am optimistic about the future.
At Westinghouse, my youngest colleagues are members of Generation Z and care more about a company's values than any other generation before them. They are unwilling to accept the status quo. My hope is that they will usher in a new era, where everyone can be who they are—an era in which our stories are not only celebrated but viewed as an important part of our ever-shifting culture.
An era in which no one will be met with condescension when asked about their ethnicity, nor be afraid to encounter a border agent when returning to their own country.
The views expressed in this article are those of the author and do not necessarily reflect the position of Hispanic Executive or Guerrero Media.
---
Marta Newhart is an accomplished Fortune 500 executive known for driving marketing, brand, and communications strategies that deliver bottom line results. Marta's career has taken her around the world, including expat assignments in Beijing, China and Buenos Aires, Argentina, but she has never forgotten where she came from. A first-generation Mexican American, she is committed to creating a diverse, equitable, and inclusive workplace where everyone's voice is heard.  
Marta holds an MBA from Pepperdine University and a bachelor's degree in international business and international communications from the University of Washington.