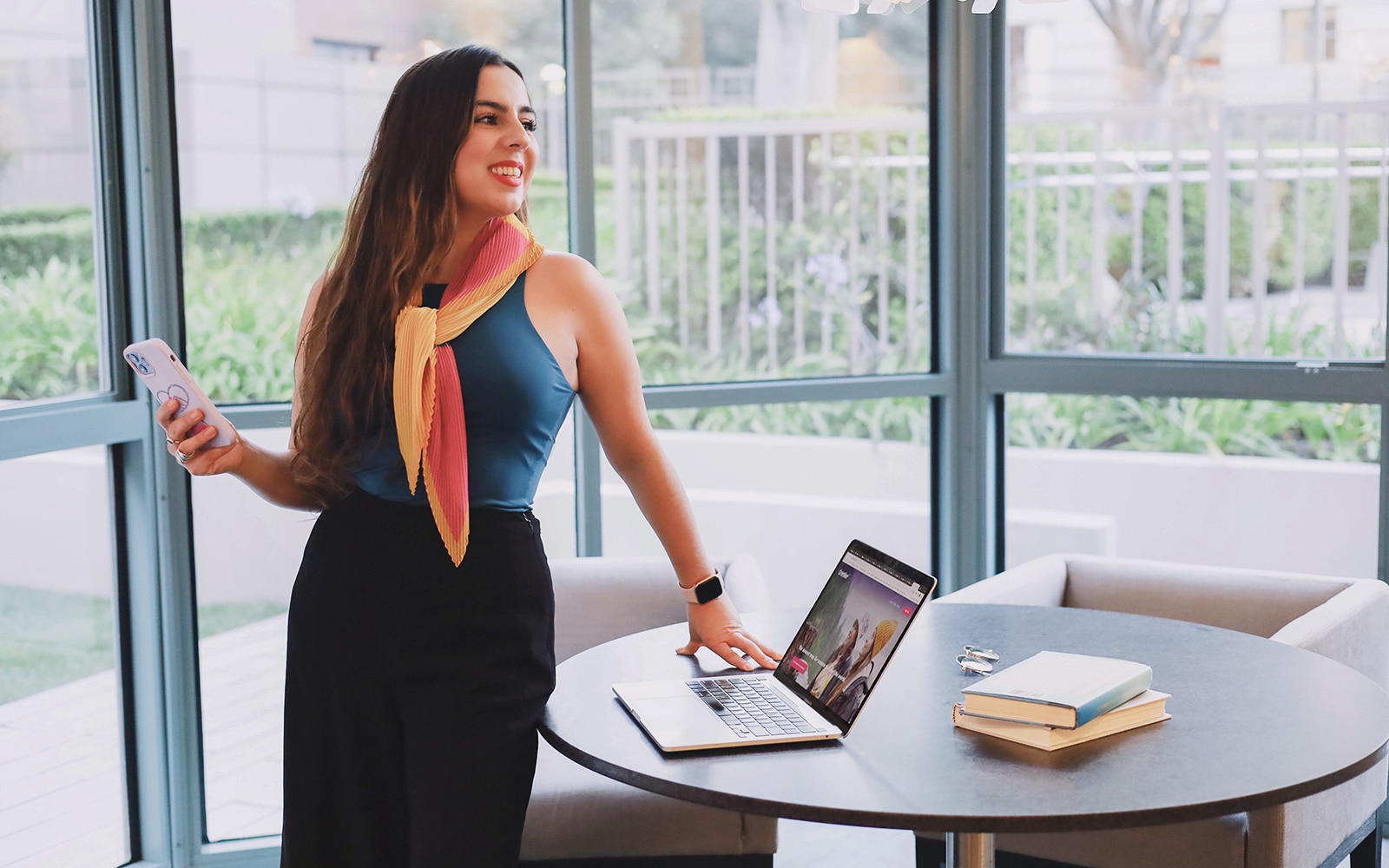 A big part of being a founder is constantly "pitching" your concept to people around you. Sometimes your audience consists of investors, mentors, and other professionals, but it's usually strangers—like the cashier at your local grocery store—who provide you with feedback or ask you questions that you still don't have the answers to. Because the thing about being a founder is that you are constantly figuring things out as you go.
As the person behind it all, your only hope is that through your "pitch," the person on the other side understands two things: the problem you are solving, and how the solution you have will solve that problem.
Of course, it's easier to make some people understand than others what building a start-up entails. One of my greatest challenges has been explaining what I do to my own family members.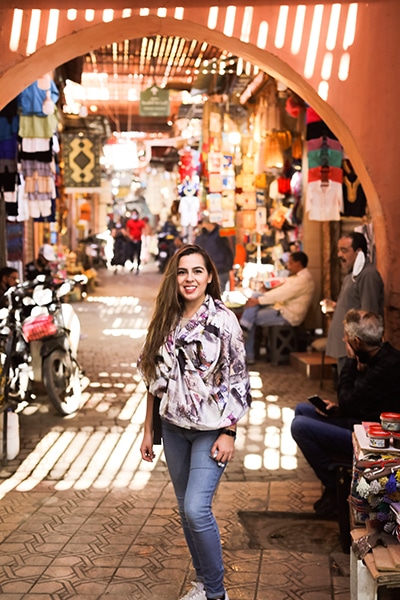 My grandma, who is possibly my biggest cheerleader in the world, is nearly ninety years old. I couldn't give her some easy definition or explanation of what a start-up is. Instead, I told her the story of how I ended up doing what I'm doing in the first place. I shared my travel stories while showing her photographs from abroad. I told her how many friends I made, how many people I met—and how getting stranded in an airport in the middle of the pandemic led me to found this company. I told her about the risks I've taken as I've traveled solo around the world and the chances I have taken by trusting strangers.
To all of this she replied, "I am so thankful that God has followed you and protected you throughout the world."
And yes, perhaps it has been thanks to God (or what I often refer to as my "travel luck") that I have managed to come back safe and sound from every one of the dozens of countries I have managed to go to on my own. However, I also tell my grandma that unfortunately, that isn't always the case for women who desire to venture on solo journeys.
But even once I explained the story behind my company, I still had to explain the app itself. Again, I turned to storytelling.
"Abuelita, do you remember when you went to Egypt?" I asked her. "How did you feel? Were you scared?"
"No, I wasn't, because I wasn't alone," she said. "I was excited!"
"Can you imagine if you had to go to Egypt alone?"
"Nobody could have even gotten me out of the airport," she said firmly.
I then told her that I haven't gone to Egypt on my own yet because of the bad reputation it has for solo female travelers, but that now my platform has female guides in Egypt that I could connect with and book to explore in a safe and genuine way.
"That's amazing—technology is incredible," my grandma said. "But someone like me wouldn't know what to do with your app. I have only used a computer once, more than fifteen years ago, and I only typed one sentence. I wouldn't know what to do."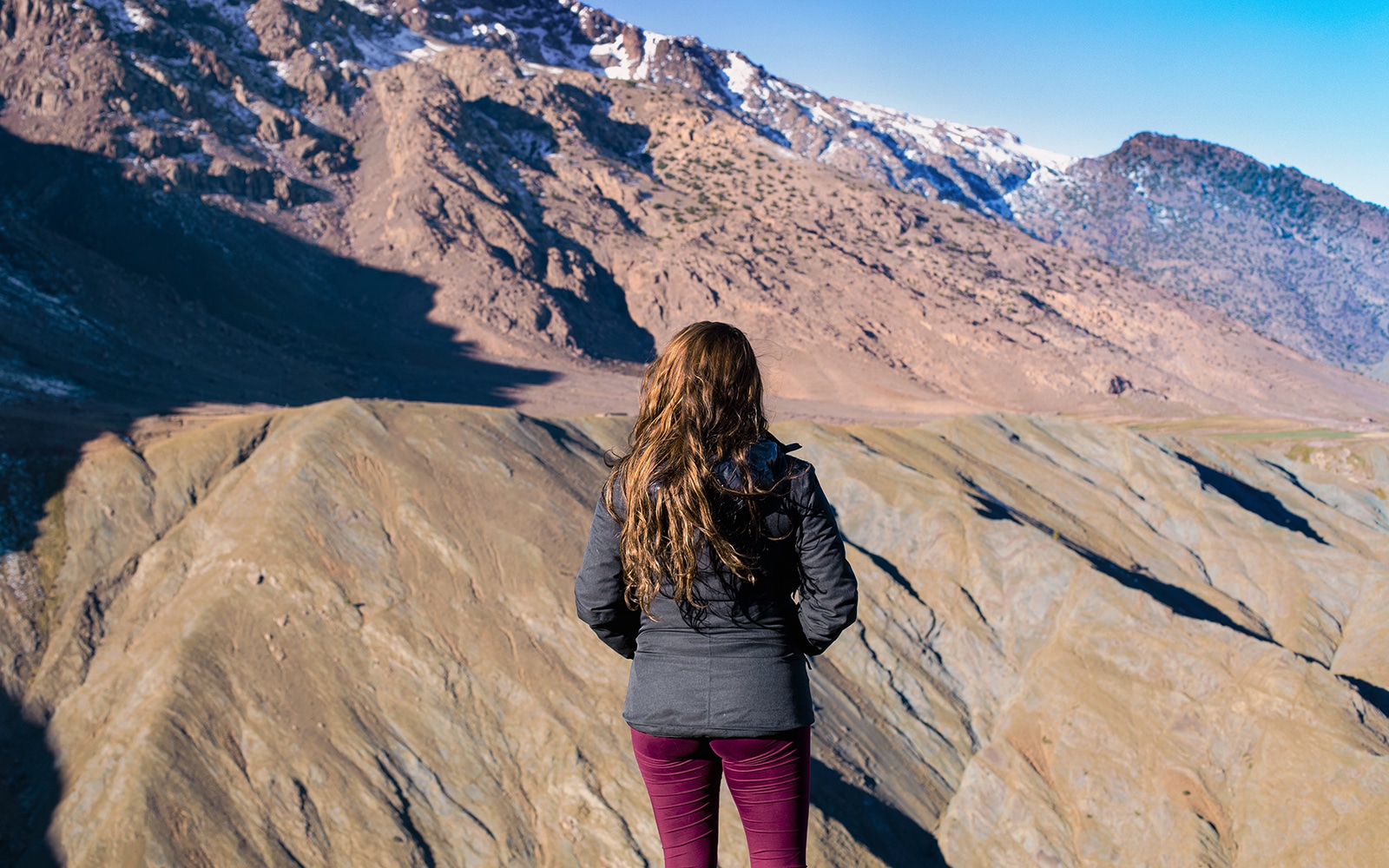 While our target audience may not be eighty-plus-year-old Latina grandmas, it is nevertheless true that I need to lead my team to make our product accessible to women who aren't as tech savvy as younger users, especially since our service targets destinations in developing countries where women still need a lot of help linking technology to their daily lives.
And we aren't alone in this: everyone working in technology has to create products that will deliver without making users think too much, as Don't Make Me Think author Steve Krug would say, and everyone in technology should be invested in making their product accessible to users who aren't as tech savvy.
At the end of our conversation, I handed my grandma my laptop and asked her to type something into the search bar in my web app. She typed both of our names, used the space bar, then hit the return enter key, just as she would if she were typing on a typewriter. I'm glad that I at least didn't have to explain blockchain to her!
The views expressed in this article are those of the author and do not necessarily reflect the position of Hispanic Executive or Guerrero Media.
---
Vanessa Karel is the founder of Greether, a travel start-up helping women travel safer. She was named as one of the 100 Rising Latinx Start-up Founders to Watch by Inicio Ventures and Hispanics in Philanthropy and is the manager director of Girls in Tech, San Francisco, a nonprofit with a mission of bringing women into tech leadership roles.