Growing up in New York City, Henry Enrique Toledo saw firsthand the role that businesses can play in supporting families. His father decided to move back to Peru when he was just four years old, so his mom had to figure out how to support them both. Toledo still remembers the day his mom went to his father's former boss and told him in broken English that she needed to work. He gave her a job driving a delivery truck.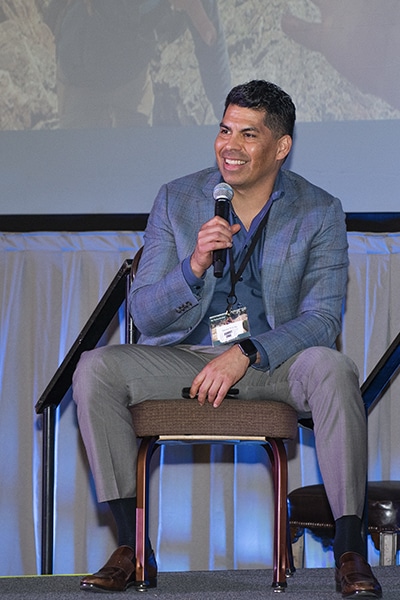 "She's barely five feet tall and she would sit on the yellow pages to be able to see, and she did that for a number of years," Toledo recalls. "Once I was at the point where I needed to make a decision on a major, it sunk in me: what would be better than a job where you can give people opportunities to take care of their families?"
That realization drove Toledo to earn a degree in human resource management from Georgia State University and his MBA from Temple University. He also completed an intensive HR management program at Duke University, and for almost three decades has focused on cultivating his expertise in the field.
Just a Matter of Time
Today, Toledo serves as chief people officer for Valet Living, a nationally recognized organization that provides amenities such as doorstep recycling and trash pickup, pet visits, package delivery, cleaning and laundry services, and fitness classes to the multifamily housing industry. In that role, he's responsible for guiding the development and implementation of the company's people strategies, including recruiting, organizational development, learning and development, total rewards, performance management, and culture for an organization of more than eight thousand associates nationwide.
"I would say 90 percent of what I do every day has nothing to do with human resources, yet all of it has to do with people," Toledo says. "I'm fortunate that I don't have barriers in the scope of my work and get to be a true business leader and advisor to our CEO and executive team."
Before joining the company in 2017, Toledo's career journey included stints at Fortune 200 companies such as ADP, WellCare Health Plans, and Citigroup Inc., where he led a global learning, talent, and performance operation.
"I have worked for a lot of large companies—but I've also worked for some very small companies and have been fortunate to run every function in HR," Toledo says. "Ten years into my career, I knew I wanted to be a chief officer, and it was just a matter of time."
When he was offered the position at Valet Living, Toledo knew this was the opportunity he had been waiting for—to drive culture and help the organization grow while transforming the role of HR.
Communication, Culture, Community
Toledo calls his leadership style "a work in progress" and sometimes chuckles when he hears others describe their style. Any description, he explains, means that one's leadership style is static, finite. "One of Valet Living's leadership standards is to 'Be better tomorrow than we are today,'" he says.
As chief people officer, Toledo is committed to improving himself as a leader as well as empowering others to continue in their own professional development. He follows a 70-20-10 development philosophy: as he sees it, 70 percent of an employee's growth should come from the job experience in a very intentional way, 20 percent should come from exposure (e.g., to mentors, reading materials, and Ted Talks), and 10 percent should come from classroom learning.
"It's also called the three Es: experience, exposure, education," Toledo says. "I didn't come up with it, but I believe very strongly in it."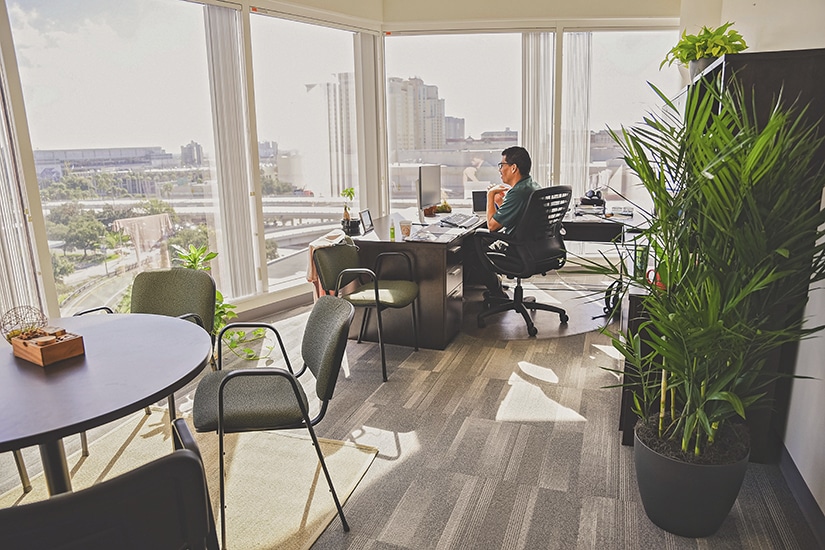 But despite his passion for this work, Toledo hopes that, eventually, the HR function will be matured into extinction.
"I'll be doing this forty-five years by the time I retire, and I absolutely want to strive to mature HR in such a way that it simply blends into the fabric of an organization. The reason is that much of human resources—including talent planning, coaching and development, and performance—should be part of the business," he explains. "Every leader should be a human resources professional and take on those responsibilities."
As chief people officer, Toledo works hard to integrate the HR department into the broader business. "Our Valet Living HR leaders know this business from all angles," he explains. "Communication and culture have improved. I host an internal podcast with the CEO, and we share it with all eight thousand associates: they are basically listening in on our one-on-ones. We are pushing that information in an effective manner, and that helps to drive culture in a simple way."
He also has been instrumental in the company's diversity, equity, and inclusion efforts, empowering the Valet Living DEI council to help in strategic planning and developing initiatives centered around everyday bias, internal hiring and promotion efforts, and the data underlying the company's efforts.
Today, Toledo knows that he is exactly where he is supposed to be. And for that he thanks his mom, who from the very beginning helped him understand the power of community, family, and hard work.
"In the work I do every day, I see many talented people like my mom," he says. "That's why I work as hard as I do and am excited about what I do."
---
First Advantage congratulates Henry Enrique Toledo and Valet Living on this well-deserved honor! We are proud to deliver comprehensive background check and drug testing solutions to help Valet Living make confident employment choices. For more detailed information on First Advantage products and services, call 844.317.5232 or visit fadv.com.