"The reality of board work has changed dramatically," says Guillermo Marmol, board member of both Foot Locker and the Vitamin Shoppe. "There was a time when boards could be said to be a little sleepy and certainly secondary to the management. Today, that reality has very much changed." Marmol, who was born in Cuba, is no stranger to changing times.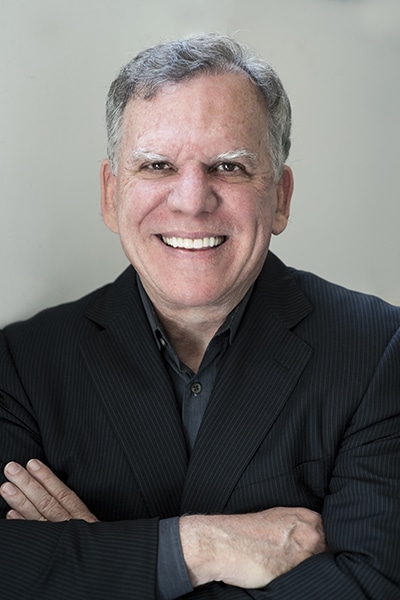 When he was a boy, Marmol was forced to flee Havana with his family after his father fought first against the Batista dictatorship and later against Castro's communist overthrow of Cuba. It became apparent that the safety of the Marmol family was at risk, and so, like many others, they found themselves in Miami. The executive's subsequent rise through McKinsey & Company and into tech-enabled services is impressive enough on its own merit, but especially considering the obstacles that Marmol overcame along the way to steer the direction of one of the most well-known names in footwear retail.
Harvard Who?
Marmol maintains a sense of humor and self-reflection about his own rise despite being forced to flee his home at a young age. While still in high school, he was convinced he would wind up becoming an engineer and assumed he should find an appropriate college to attend. "I thought I'd end up at Georgia Tech, more than anything because it had the word 'tech' in the name," Marmol says, laughing. "A couple of friends were more thoughtful and asked me if I'd heard of the Ivy League. I liked that name too."
Marmol was eventually accepted to Harvard—but there was one problem. "My mother was convinced Harvard is where young men went to become communists," Marmol says. "My father was a little more understanding, or at least liked the name recognition." Marmol was allowed to enroll and came face-to-face with a numbing New England winter and a culture that felt completely foreign. Still, he graduated with honors and wound up being accepted to Harvard Business School, a rarity for a graduate with no work experience.
The New Retail
For seventeen years, Marmol called McKinsey & Company home, moving from Mexico City to a small tour of several US offices to gain further experience. The executive says he was one of the few who could have called the company home for his career. Ultimately, however, his interest in less traditional ventures and his eye for the developing tech services market won out. After a parade of successful high-level positions, Marmol is now his own boss at Marmol & Associates. "I like the boss most of the time," he jokes.
Since being asked to join Foot Locker's board of directors in 2011, Marmol has had his expertise in company turnarounds put to a high-profile test. "We weren't financially distressed, but the business had consistently underperformed," Marmol says. After his addition to the board, the executive says a period of growth followed in which every quarter was more successful than the last. This was due in part to a significant improvement in basic operations of the company, along with a major financial commitment to the initial buildout of digital services.
Still, Marmol says, the rapidly shifting nature of retail raises questions that no one has answers to, only informed guesses. These accelerating changes have also challenged Foot Locker. "It requires a fundamental perception change in what retail is," he says. "I think we've been a leader in this initiative." Part of that shift means working to create new and more fulfilling connections with Foot Locker's customer base, primarily young urban males, often of Latino or African American descent. "The Latino community is the fastest-growing demographic in America and for us, it's triply so," Marmol says. "It's important that we engage our principal customers from where they're coming from."
"It requires a fundamental perception change in what retail is. I think we've been a leader in this initiative."
Thinking One Step Ahead
Marmol says Foot Locker is working to engage with its customers more directly. The company launched an incubator called Greenhouse, with an app that features young, often minority designers, and serves as a showcase and design sandbox for burgeoning streetwear creators. Foot Locker also invested $2 million in Pensole Design Academy, aiming to promote the design pipeline and inspire up-and-coming artists.
Marmol says that he often helps steer the direction of Foot Locker not by expressing his own viewpoints but by asking the right questions. "If you can get to the core questions, you can quickly determine if the answers are sufficient and credible or if it's a topic that needs to be addressed more closely," he says. That's where the executive's extensive experience comes into play. Over the years, he's developed a keen sense for knowing when a projection seems likely to happen and when it's wishful thinking.
As far as Foot Locker goes, Marmol says the company board is "winning far more than it's losing," and he's excited to continue his board contributions—all while continuing to spot the investment opportunities in the tech services sector that helped build his career in the first place. The executive shows no signs of slowing down. "I'm as energetic as I have ever felt," Marmol says. "My interest in going to the beach for anything other than a short vacation is low."
---
A message from Foot Locker
"Gil brings a diverse, energetic, and innovative perspective into the boardroom each meeting. Through his keen insight and visionary thinking, he fosters a true sense of diversity and inclusion while addressing Foot Locker's business challenges. Gil's broad base of experience has proven to be invaluable to our Board and Company."
–Richard Johnson, Chairman & CEO, Foot Locker, Inc.