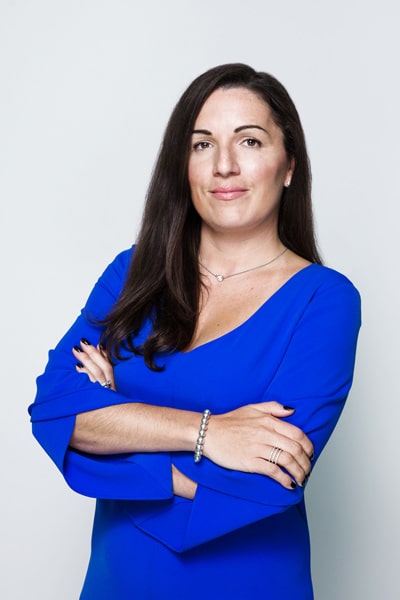 It takes an impressive set of skills to work in the facilities and services industry. Jennifer Rodriguez, senior vice president and director of facilities and services, personifies these qualities in her work at FCB, a global advertising and marketing company.
"People sometimes ask me what I do, but it's hard to describe the unique real estate needs of an advertising agency's infrastructure," Rodriguez says. "I love the fact that no day is the same. You're always enhancing the facility in one way or another, whether it's a project you're in the midst of renovating or just the day-to-day maintenance of the site."
While most people would dislike getting constant notifications that things aren't working, Rodriguez thrives on it. She loves finding solutions to new problems and works to constantly improve the buildings she manages. That love for her job heavily influences her leadership style. "I want to always deliver 110 percent," she says. "It's important to me that my team be just as invested in the end result." To foster that culture among her team members, Rodriguez maintains that positivity is key: "no" is rarely an option.
Given the variety of projects her team tackles, each member needs to have the flexibility to work independently as well as cohesively in order to adjust to the varied needs of each project. Self-taught in her industry, Rodriguez's leadership and adaptability in the face of obstacles help her team members set a standard for excellent service. Their commitment to this philosophy and constant attention to detail are embodied in an FCB mantra—"never finished"—that fuels creative ideas, talent, new perspectives, and the impact they make together.
You might think Rodriguez would have trouble managing multiple locations and overseeing a team that reaches across state lines, but she handles it all with ease. Between her biweekly site visits, she trusts her team to operate like a well-oiled machine, always thinking of what's next and what can be improved going forward. "Even though we're separated by a river, we're one team," says Rodriguez, who's based in the greater New York City area. "You have to have standard operating procedures. If those are in place and everybody's in sync, then it's not hard."
She attributes her team's success to constant and clear communication. "Dialogue is very important," she says. "Having that open line to each other can't be a one-way street. They can call me and I can call them at any point. It's truly the most important piece of that relationship."
In order to achieve that cohesion, teamwork is a must. This approach extends beyond the team and into the relationships she's established with her third-party vendors. These vendors (or "partners," as Rodriguez likes to call them) have been essential to her team's success.
"It's a very small circle of folks, so you appreciate them more because they understand where you're coming from," Rodriguez says. Whenever confronted with a challenge, she approaches the situation with an appreciation for the hard work her team and partners put in and with respect for all parties involved. In short, she opts for a little honey instead of vinegar.