Growing up in Rio de Janeiro, Ana Dutra's parents often told her to slow down. She volunteered after school, learned French on her own, and studied hard to stay at the top of her class. "That's just the way you're wired," Dutra says with a laugh. "I've been busy since I was born."
Dutra is still busy and has no plans to slow down—though she's already spent more than 20 years in the corporate world and taught at her alma mater, Northwestern University, one of the top-ranked business school's in the United States. In September 2014 Dutra was named president and CEO of the Executives' Club of Chicago, a membership and business forum that connects Chicago's business leaders. As the group's first Latina CEO, she brings a perspective that will set a theme that has shaped Dutra's life in Chicago: integration.
When Dutra arrived in Chicago in 1992, she came to the city to pursue her MBA at Northwestern's Kellogg School of Management after several years working in Latin America and Mexico. She was used to operating at the top of her class (Dutra earned a master's degree in economics from Pontificia Universidade Católica in Rio de Janeiro and a juris doctorate in international law from Universidade do Estado do Rio de Janeiro—all summa cum laude). But after her first week, she was in tears. "I'll never be able to finish this," she thought to herself. It's hard to believe the former CEO of Mandala Global Advisors, and before that the CEO of leadership and talent consulting at Korn/Ferry International, ever doubted herself. Although Dutra spoke English upon arrival in the United States, half of what the professors said in that first week went over her head.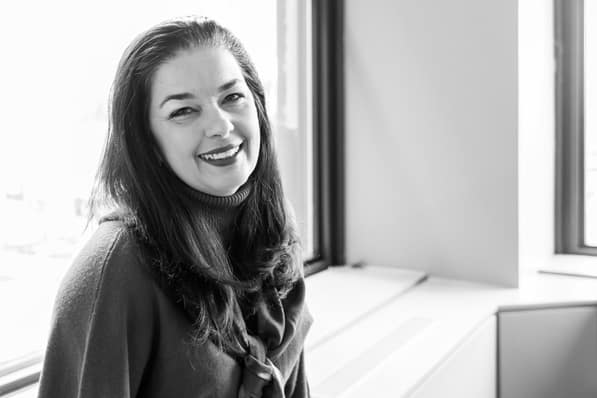 "How many international students feel that way," she wonders, "but never talk about it?"
She was determined to finish at Kellogg, but that first week lent her an empathy and understanding that is apparent in all of her work, both on- and off-the-clock. She joined and led several student organizations, worked as a teaching assistant, graduated with honors, and was named Student of the Year in management and strategy.
She attended programs hosted by the Executives' Club to further network in her new city, and what struck her was how hard everyone worked to make her feel welcome.
As she takes over the club, she wants to keep that inclusive atmosphere that has connected leaders in business, government, and the arts and sciences, and add her insight to open the organization's doors further. "The more well-rounded you are, and the more integrated you are, the more you are able to put yourself in other people's shoes—in the shoes of the immigrant who is trying to succeed, the civic leader who may not have the corporate experience but is doing incredible things for the city. That's what I got from diversifying my experience," she says.
The group recently hosted its Women's Leadership Breakfast and Diversity Leadership Series program with the chairwoman and CEO of BET Networks, Debra Lee. Dutra had high expectations for the program, which drew more than 800 members and attendees. There was an energy coursing through the room that morning, Dutra says, showing off the best of what the Executives' Club can do. "Some said, I've never felt this included before.
"It is my intention to turn the club into a catalyst," says Dutra, "a place that supports diversity." That will show in every facet of the organization, she hopes, from membership numbers to board participation. The club already supports Hispanic executives and leaders, but she sees what they already do as a baseline. "It is going to grow."