One might assume that managing financial matters for an oil field service company is a competitive, high stress, cutthroat affair requiring thick skin, tenacity, and ruthlessness. The job is certainly both demanding and complex, but Ernesto Bautista III is proving that it can be done with poise and integrity. Bautista is the CFO at BJ Energy Solutions (BJE), and he's focused on more than just dollars and cents.
Bautista is a different kind of CFO at a different kind of oil field services technology company. While BJ Energy Solutions is an oil and gas fracturing service company, it's one focused on reducing its environmental footprint. "We believe we have a responsibility to do our part through initiatives that promote the success and well-being of our communities," says President and CEO Warren Zemlak. BJE's leaders are committed to their core values of repeatable execution, responsible stewardship, having the right team, and client focus.
It's a vision they take seriously, and one with which Bautista is closely aligned. He grew up in south Texas and was raised by a single parent who worked hard to make ends meet. Living in a 600-square-foot home and relying on help from others in the community taught him the power of relationships. Bautista leveraged every advancement opportunity he could find and studied economics and accounting at Rice University before starting his career at Andersen.
During his time at Andersen, Bautista worked in a small practice that focused on emerging businesses in many different industries and companies. He has since specialized in oil field services through various positions at companies like W-H Energy Services and CARBO Ceramics. In doing so, he's become a known quantity and a recognizable part of the finance community.
"For as much money as the broader energy industry represents, it's actually a really small community. You're going to come across people again and again in your career, and it's important not to burn bridges," he says.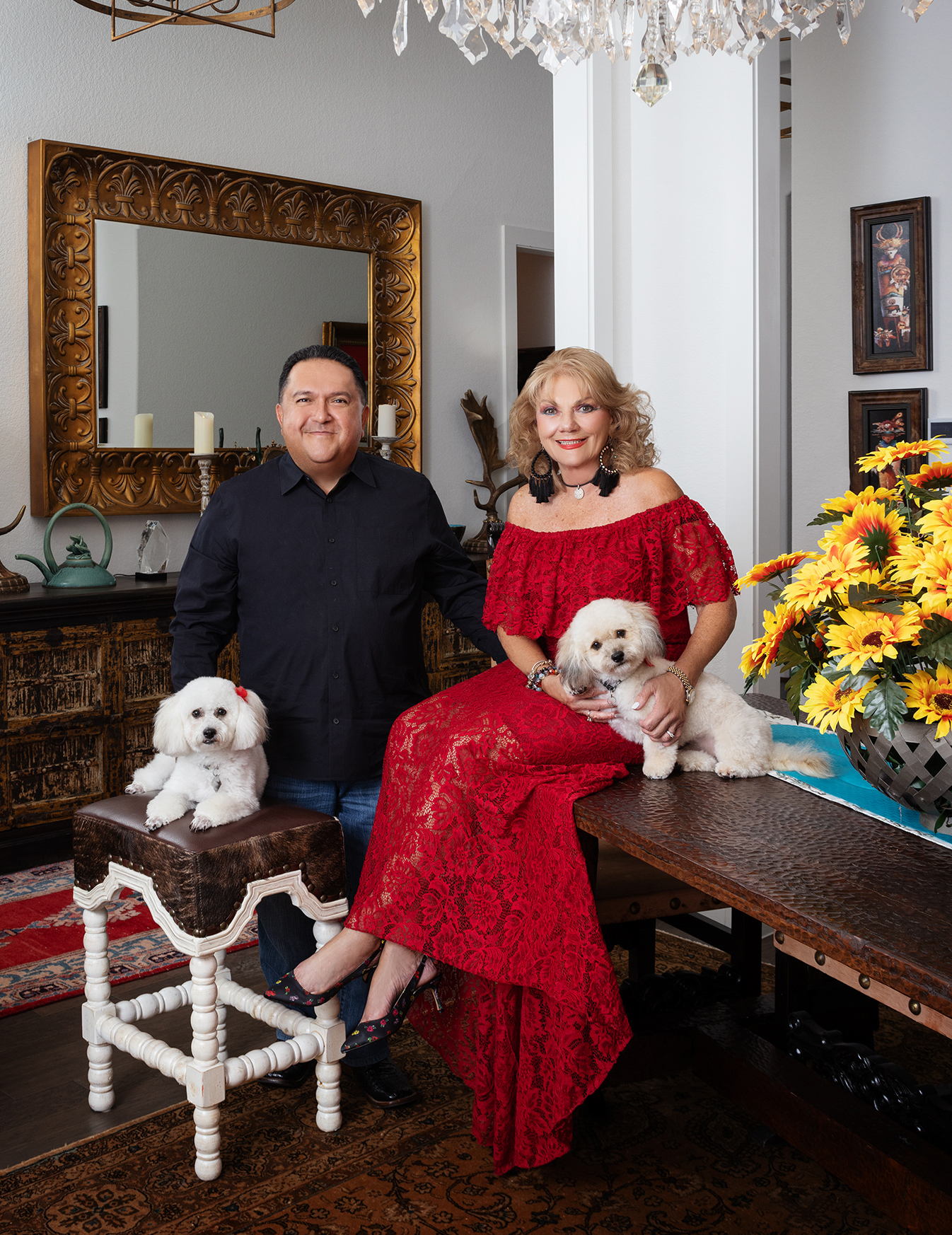 That reality has caused Bautista to slow down the pace of his work. He doesn't charge ahead to negotiate or close a large transaction without first building trust and cultivating relationships with people involved. "I don't try to force my way through and win on every single small detail because it's more important to see the big picture. And if you can't get a deal done today, maybe you'll get one done tomorrow," he explains.
Sound, long-term business deals matter, but for Bautista, being seen as someone who is fair and honest matters more.
This philosophy extends beyond external partnerships and informs how Bautista treats his colleagues. During his tenure at W-H Energy Services, the company acquired fifteen companies and retained the owners of twelve of those organizations. Along with his CEO and COO, Bautista masterfully helped integrate them into the W-H Energy Services public entity.
Bautista also led his previous employer (CARBO Ceramics) through a bankruptcy and protected the jobs of as many people as possible. While many CFOs are content to stay in their corporate headquarters, Bautista makes a point of getting out in the field and interacting with employees and managers to understand what they do, what they need, and how his office can support their activities.
This process, combined with his current employer's overall vision and mission, has facilitated a nontraditional long-term strategy. While many of their competitors in the boom or bust industry are speculative in nature, Bautista and his company take a different approach. They conservatively build their hydraulic fracturing infrastructure and equipment fleets only with signed, multiyear contracts in place.
Bautista's counterparts in other similar companies are concerned with the basics of financials. They think about debits, credits, and cash flows. And while Bautista manages those issues with tenacity, he's also sitting with his CEO and COO to uncover new opportunities and differentiate BJ Energy Services.
As Bautista and BJE advance these endeavors, the CFO is also leveraging his skills and influence to give back to communities like his native Brownsville, Texas, where challenges are acute and opportunities scarce. He volunteers for and contributes to organizations such as Citizens for Animal Protection, Chuck Norris's Kickstart Kids, Rice University's Leadership Program, and UpBring, which provides shelter for at-risk children.
Some of this work is motivated by Bautista's more recent family experience. He lost an adult stepson to cancer and hopes to one day start a nonprofit of his own. "What's true in my professional life is true in my personal life," he says. "I want to be someone who's going to make a difference."