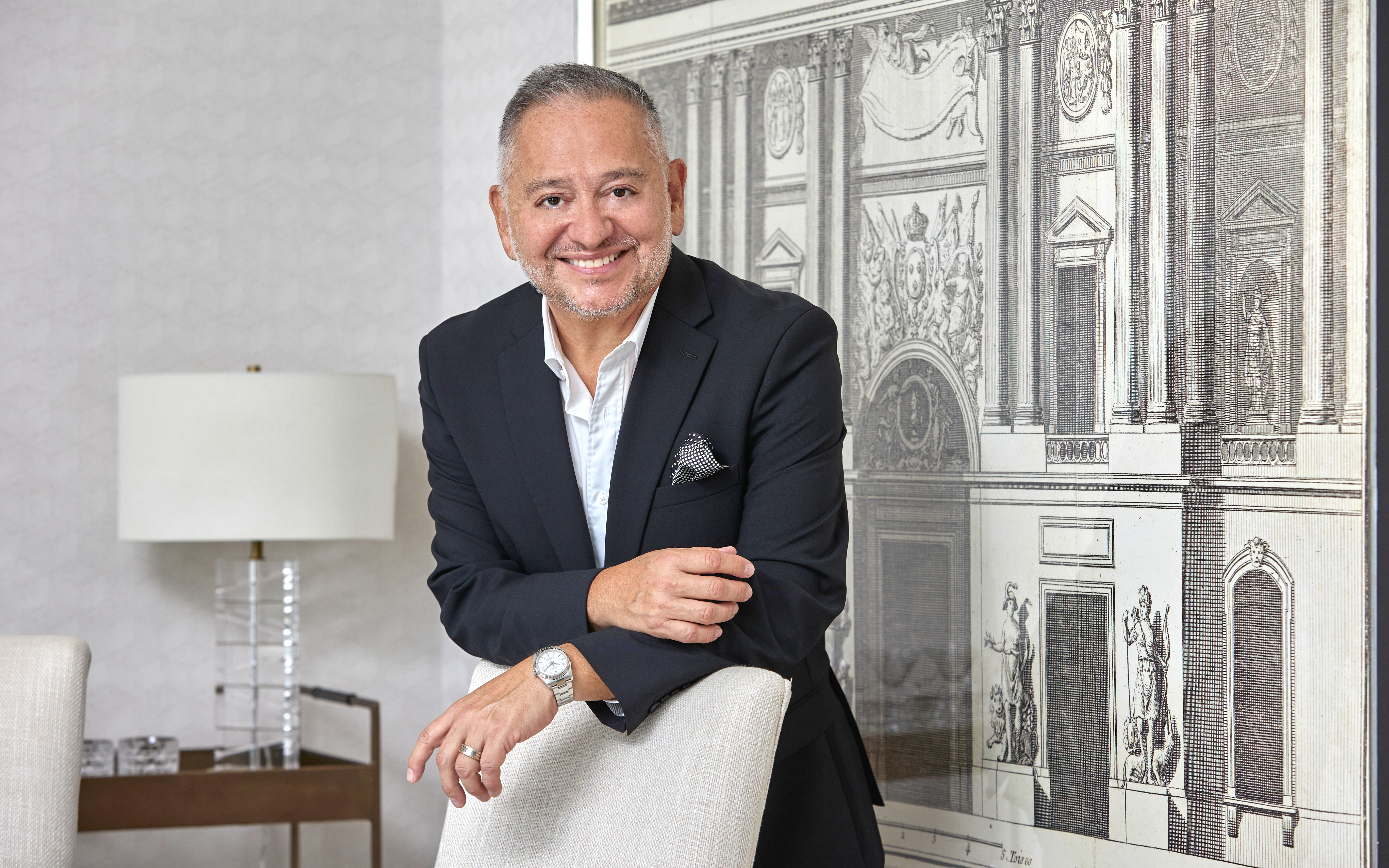 The retirement of Ernest Cordova just wouldn't take. After twenty-three years serving as a managing director at Accenture, Cordova and his decades of security and information services expertise, inclusion and diversity efforts, and nonprofit board service were ready to call it a day.
"I was ready to travel the world, eat all kinds of great food, drink wine in every country, and then the pandemic hit," he reflects, laughing. "I could have seen it a number of different ways, but when the world started to open up, I realized that I wanted back in the game. I still have so much more to give."
Leaner and Meaner
Cordova was finally willing to pick up the calls from Dragonfli Group's CEO Glenn Ballard, who had been politely hounding the executive to come to the management and tech consulting organization since he announced his retirement. Ballard knew what Cordova did not: Cordova had too much to share from the sidelines.
The current chief operating officer (COO) at Dragonfli didn't unretire just to get along. He's come back to make a difference in a much leaner, much more agile company where his drive for change can drive immediate results.
As a national board member of the Association of Latino Professionals for America, board member for the Hispanic IT Executive Council (HITEC) Foundation, mentor for HITEC's Emerging Executive Program, and former member of the board of directors of both the Capital Partners for Education and Greater Washington Hispanic Chamber of Commerce, Cordova is also ready to take his board service out of the nonprofit sector and put his extensive cybersecurity pedigree to work.
The executive was chosen as one of HITEC 100's class four times, selected as a "Minority Business Leader" by the Washington Business Journal, one of Hispanic Executive's Top 10 Líderes, and named a "Hispanic Tech Leader" by the Greater Washington Hispanic Chamber of Commerce.
Cordova is frank that he's ready for a corporate board seat opportunity that makes sense and is being offered for the right reasons.
"I don't want to be there because my last name is Cordova and I'm from New Mexico," the COO explains. "I want to be there because I've proven myself in the global business and security space. I came to Dragonfli to help them continue to grow in the right direction and build a five- to ten-year strategic plan to help get us to the next level. I think I can be valuable providing that sort of strategy at the board level, as well."
Lifelong Mentor and Advocate
In the meantime, Cordova completed the HITEC-KPMG board readiness program, Harvard Business School's Executive Education program designed for aspiring corporate directors, and Deloitte's Board-Ready for MADE program. And it's not like the COO is waiting around to provide guidance.
Whether official or not, Cordova is well known as the man to come to for advice. His mentees are likely in the dozens at this point, and the executive says it's because he shoots straight with the counsel he provides.
"People, including our cyber experts and our global clients, know they can trust me and I'm not going to give them advice I can't back up," he says. "I've always believed in paying my good fortune forward, and my goal is always to pass on everything I've learned to help someone else grow. That's an important part about what makes me love my work."
Cordova's mentorship and advocating for others is grounded in one central principle that has defined his diversity, equity, and inclusion (DEI) work well before it was an established field.
"Opportunities are not distributed equally," the COO says. "That's why I've done so much work to support nonprofits. That's why I've spent so much time mentoring. And that's why I believe I belong in a boardroom. Organizations need help walking their DEI talk. There are so many people who have done great work that should be in contention for these roles, but it often seems like the same people wind up in the chairs. My track record speaks for itself, but I can also provide the context, rationale, and drive to continue finding new ways to spread opportunities equitably."
Cordova's grateful to be back in the game. There's joy in the way he speaks of being able to drive change from the C-suite in an organization where that change can be felt immediately. All the challenges of cybersecurity in the tech space remain and evolve, but it's quite clear the COO is having a blast at Dragonfli.
Regardless of the offers on the table, Cordova remains exactly what he is, a man known for working hard and playing hard. He's ready for whatever's next, whether it's a cyberthreat, a board seat, or just a walk with his spouse and Yorkie.
Don't call it a comeback, it's just the next great chapter.