Having worked for large publicly traded companies in the food and beverage industry including Kraft, Mondelez, and Kellogg for two decades, Eric Muñoz took the unusual step of moving to a much smaller private company in 2022: Good Foods, a fast-growing maker of avocado-based dips, spreads, and other packaged food products sold by major retailers.
As chief human resources officer (CHRO) for the start-up founded in 2007, Muñoz practices what he calls "value-creation HR," an approach where HR is deeply involved in strategic planning that directly impacts financial results. "In most large corporations, HR is one step removed from impactful strategic decisions," Muñoz says, "as corporate leaders typically do not consult with HR before deciding to roll out a new product line or enter new markets."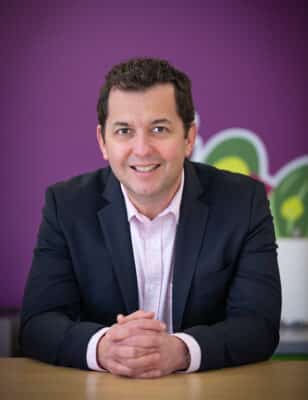 After such decisions, HR is tasked with recruiting new employees or helping to reskill current employees for the new initiative. In contrast, at Good Foods Muñoz is privy to proposals for strategic course changes and business expansion initiatives in the early stages. This allows HR to contribute to critical discussions and partner more effectively with other departments.
HR can help business leaders outline the skills needed for a new initiative, identify internal candidates who might fit key roles, gauge the current job market for hiring new employees, and identify the kind of training needed for workers to transition to new roles. "We can make sure we are hiring the right people at the right time," Muñoz points out. "All these factors impact the timing of new initiatives and their ultimate success."
The opportunity to make such impactful contributions and the company's entrepreneurial spirit drives Muñoz and made the move to Good Foods enticing. "I came from big corporations that were amazing in their own way, but I wanted to experiment and try new things," Muñoz says.
In recruiting for key positions, he's found that Good Foods' culture also appeals to a subset of other seasoned executives from large companies. "You find people in big corporations that love the structure around them, while others want to exercise their creativity and be able to try out new ideas," Muñoz says, and adds that many of the latter cohort have filled key roles at Good Foods recently. The company's impressive double-digit revenue growth over the past five years and the ability to unleash all their talents are appealing to these candidates.
Hiring will continue to be a critical area demanding Muñoz's attention and he must identify candidates that will thrive at Good Foods. Those with a track record of responding well to change, having an "entrepreneurial mindset," and being comfortable working in a collaborative environment rather than a military-style hierarchy will likely succeed. To uncover those who have the right traits, Good Foods has developed a rigorous interview process that aims to prompt managerial candidates to reveal their management style tendencies and preferences for the type of work culture in which they are most comfortable.
"We are at an interesting stage—no longer a startup and moving to a mature phase," he says about this exciting point in the company's trajectory. The company has grown to a point that requires more managerial processes and organizational discipline, but the company's leadership believes it is critical to preserve the entrepreneurial spirit that made them successful.
For example, the organization recently adopted the SAP ERP platform, and other platforms to track business intelligence. A key goal of this data infrastructure transformation is to provide more accurate, usable data to enable the company to identify new business trends and opportunities faster. A change like this, however, impacts many people throughout the organization, disrupting old routines, requiring training on the platform, and, at first, prompting resistance. "Some will say 'I manage my files in Excel,'" Muñoz says. "'Why do I need ERP?'"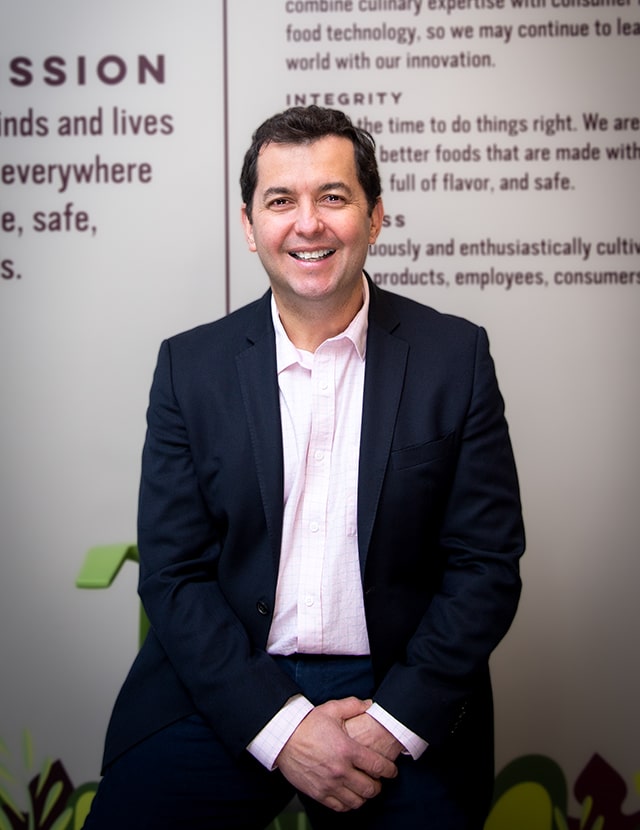 From a management perspective, a key to making this transition successful is to explain to employees at all levels of the company why the changes are taking place, Muñoz says. Being transparent about the purpose of such initiatives helps everybody to align with the goals and build support for things that can be initially disruptive but lead to a greater good.
For Good Foods, that practice is challenging because it has a presence in two countries—the US and Mexico. To address new developments, early in 2023 the company's founder and CEO, Kurt Penn, held a town-hall-style forum to elaborate on new initiatives and answer employee questions. In that spirit, Muñoz will guide HR staff to keep all employees abreast of what new initiatives mean for them.
Muñoz is also passionate about helping others advance in their careers. "I have had people who have given me great advice during my career, and I've committed myself to do the same for others," he says, adding that empathy is a key trait for a leader. "I always try to understand the person in front of me, their stories and their drivers and start from there to build trust and make strong connections," he says. "That's how you build trust."
Good Foods allows people to develop their own ideas and experiment with new technologies, techniques, and managerial approaches. That means some projects will succeed and some will fail, and leaders must be okay with that—all are learning opportunities. "I want to expose my team to as many experiences as possible," Muñoz says.
Good Foods' privately held status with a longer-term vision into the future creates an ideal environment to try new things. "We have the luxury of time," Muñoz notes. The company's founder is committed to growing the company sustainably, he adds, and that suits Muñoz well, as the road ahead is well paved for him to continue to pursue his passions of contributing to strategy and helping people grow and thrive in their careers.
---
BTS: "Above all, Eric is a people-first CHRO. He cares deeply about human development and creates the right culture and support infrastructure people need to thrive and perform at the highest level. Whether by redesigning talent processes, creating new leadership capabilities, or coaching executives, Eric delivers outstanding results."—Eleonora Golcher, Vice President