As part of the executive team, my role is to ensure that we are moving forward on the strategic plans of the organization, while at the same time recognizing and minimizing risk. At Alliant Energy, I am responsible for the advice provided by the law department, the public-affairs organization, which is our lobbying organization, and for claims and risk-management activities of the company. The Corporate Secretary/Shareowners Service and NERC (North American Electric Reliability Corporation) compliance organizations also report to me. I strive to be a confidante to fellow members of the executive team, and ensure that the board is given information in a timely fashion so that it can perform its oversight and compliance responsibilities.
Alliant Energy's sales were $3.4 billion in 2010, but our sales efforts aren't what you would find in a very competitive organization. Our business is built on providing safe, reliable energy to our customers. Beyond that, we focus more on economic development and retaining the customers we have. The attorneys at Alliant are knowledgeable about state and federal environmental requirements and heavily involved in handling environmental matters, and the corporation relies heavily upon them for pragmatic legal advice. We ensure that we have compliance processes in place to comply with regulatory requirements. They are not only talented advice attorneys, they are experienced litigators. I am constantly amazed with their talent, skills, and ability to be proactive.
I think it is crucial that we view organizations such as the Sierra Club in a different light. During my short tenure with Alliant Energy, I have reached out to the Sierra Club [one of the country's leading grassroots environmental organizations] to create an effective working relationship. Although, I view our shareholders and customers as our primary stakeholders, I believe we can effectively work with the Sierra Club and such organizations to create an environment in which Alliant Energy can achieve its strategic goals.
I was attracted to law school because of my business background. I found that good, sound business lawyers were not common. I went to law school so that I could use my business degree and business background as a foundation for practicing law. The type of legal advice I wanted to provide—and constantly seek to provide—is pragmatic legal advice that a corporation can follow. I stay away from merely providing advice that points out the risk. I try to focus on providing advice that is focused on achieving the goals of the organization.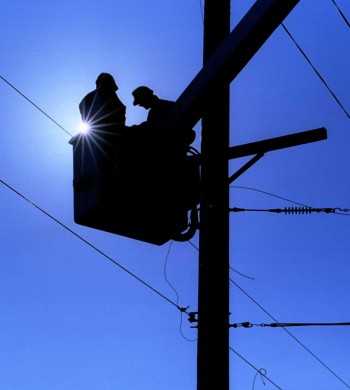 I grew up in a small, rural community in Colorado, in a financially modest family. The expectation was that my brothers and sisters would earn undergraduate degrees. I have an undergraduate degree in business from the University of Colorado, and a law degree from the University of Minnesota. When I decided to go to law school, I did not have role models. Luckily, my professors and others reached out and mentored me.
My Hispanic heritage has had a major impact on my career and business philosophy. Because I did not have professional role models growing up, I have had to seek out mentors to help guide me in my career. Luckily, there have been people who have reached out to me. The lack of professional role models made me aware, that I had to take responsibility for my own career. I have always held myself to high goals, but I always make sure that I have a road map on how to get there.
My personal philosophy is that I must model the way for others within the company as an employee and a leader. My expectations for my employees are high, but I do not expect more of them than I expect of myself. Also, I think that it is important to not only focus on being successful in handling my responsibilities; [but] for people to [also] enjoy the journey.