Every good movie has three acts. Today, Eduardo N.T. Andrade is the senior vice president and global compliance and ethics officer at Booking Holdings Inc., the travel technology company behind Booking.com, KAYAK, Priceline.com, OpenTable, and others. He's been part of the Booking Holdings team since 2005, when it was a young public company known only as Priceline.com. But the Booking Holdings era is just in Act Two of Andrade's story. To see the whole thing, you must rewind to the very start.
ACT I
Although Andrade was born and raised in the US, he has a proud ancestry and can trace his family's roots to northwestern Spain. His grandfather, who was from Venezuela, was fortunate to attend Harvard as an undergrad and as a law student and became one of the first Hispanic partners at a well-known white-shoe law firm in New York City. He passed away when Eduardo's father was just sixteen, and the family stopped being intentional about passing on its native language and culture.
Andrade kept up with Spanish as much as he could, although childhood dyslexia has always made the command of languages more difficult. Still, he remained driven by a passion for learning and enrolled at Trinity College in Hartford, Connecticut, to study art history.
By the time Andrade graduated in 1991, a mini recession had hit the United States. One of Eduardo's friends was the son of notable Italian Spaghetti Western actor Terence Hill. Instead of taking a job in his field, Andrade found himself working as a production assistant on the set of Hill's Lucky Luke. He then went on to another film project, and the second assistant director on that project offered him a job on Patriot Games. Andrade reported to this job only to find his job as a production assistant had been filled. The filmmakers did have one other opening—they needed a stand-in for the film's star, Harrison Ford. Andrade took the job and ended up working with Ford as his stand-in and on-set assistant over the next three years on The Fugitive and Clear and Present Danger.
Ford, Andrade says, is a "wonderful human being," but admits to being terrified for the first two weeks they worked together. They eventually developed trust, and the actor became a mentor and friend. The two may not look alike, but Andrade was the right height, body type, and skin tone for the director and cinematographer to check blocking and lights. If you look closely, you can see his hands, legs, or shoulders doubling for Ford's in certain shots, and he even appears as a bit actor in the films.
How does the film experience relate to Andrade's work as a top ethics and compliance officer? "In Hollywood, I worked with some of the finest professionals I've ever encountered, and also some of the sleaziest, and learned about integrity and the lack thereof by witnessing the moving circus of major film production where crews spend a $100 million in three months," he says. When the third of his movies with Harrison Ford wrapped, Andrade entered a joint JD/MBA program at Georgetown University.
ACT II
For the first seven years of his legal career, Andrade was a private practice attorney doing transactional work for top New York City firms that he says mentored him and taught him how to be a lawyer and counselor. But Andrade didn't want to run on the partner track and concern himself with billable hours. That's when he found an opportunity to join Priceline.com to help the growing company manage corporate risk and deal with what was then an emerging field known as privacy.
That was 2005. Six weeks later, before Andrade had even settled into the role, Priceline acquired the Amsterdam-based Bookings.net for $133 million. The company soon renamed itself as Booking.com and has continued to grow ever since.
Through it all, Andrade has built upon a strong foundation and helped Booking Holdings maintain its long-standing commitment to integrity. "We have an official tagline for our program and commitment to integrity: The Right Results, The Right Way. But it's more than a saying to us. We really are committed to growing this company without straying from our values and our code of conduct," Andrade says.
He's built a best-in-class compliance and ethics function in the process. It's one anchored by robust policies, standards, and processes designed to identify and prevent misconduct and respond to any concerns, problems, or violations that may arise wherever a Booking Holdings company conducts businesses. The program is a far-reaching one, as Booking Holdings has seven brand headquarters, over twenty thousand employees, and more than three hundred offices worldwide.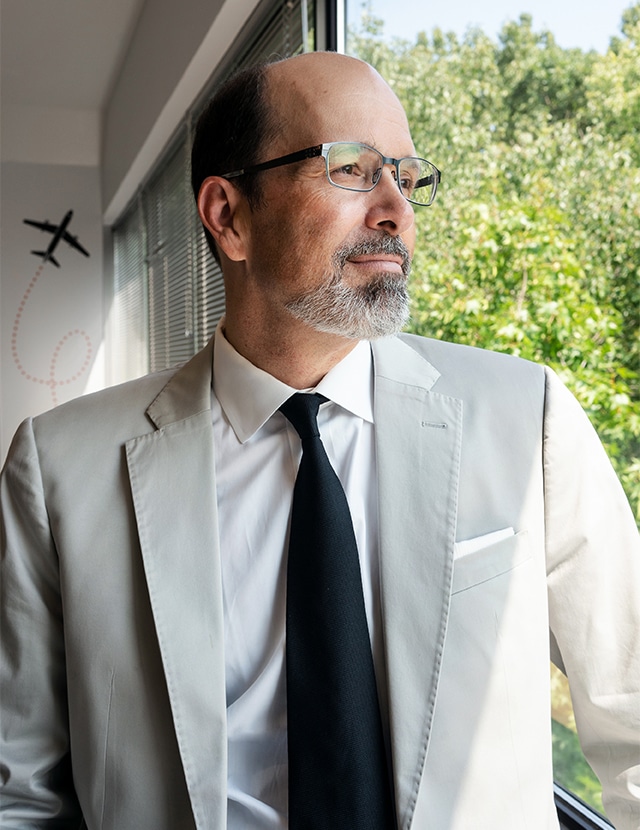 The compliance and ethics function steered the company through notable acquisitions, including those of Agoda.com (2007), Rentalcars.com (2010), Kayak.com (2013), OpenTable (2014), Cheapflights (2017), Venga (2019), and Getaroom (2022,) but Andrade is quick to credit leaders like CEO Glenn Fogel, General Counsel Peter Millones, Chairman of the Board Robert Mylod, and past CEO and Chairman Jeff Boyd with setting the tone. "Our leaders set out to succeed without cutting corners and told me to hold them accountable to achieve their goals without ever getting sloppy or unethical," he explains.
Together, they've built an enduring culture and the industry's leading travel company. Booking.com alone is the biggest seller of travel in the world. Each year, customers generate about $11 billion in revenue for the company by using its sites to book nearly six hundred million hotel rooms, fifty million rental cars, and fifteen million plane tickets.
ACT III
After nearly two decades, Andrade is thinking about his final act. In fact, he is currently training his successor as he prepares to exit Booking Holdings in March. Andrade spent his final months as he has throughout his career, reminding his employees about the importance of integrity in corporate America. "I want to show young people that doing things the right way really matters," he says. "Nurturing a culture of compliance and ethics is the short-, mid-, and long-term way to create real and lasting value for your stakeholders."
He'll get an even greater chance to make that message clear in the classroom. Andrade has been an adjunct professor in corporate ethics and compliance at Fordham Law since 2021. He plans to take on more classes upon his retirement.
What else will Andrade do? After all, he's only in his early fifties. He says he intends to travel and advance his language skills. He can volunteer or serve on a corporate board. And he's always wanted to get back in the film industry and produce a movie. Maybe he'll give his old friend Harrison a call.