If you live in New York, Massachusetts, or Connecticut, your incentives to benefit from solar energy—by way of tax credits, rebates, and lower utility costs—are quite a bit better than if you live in Oklahoma, Arkansas, or Idaho. But with overall solar-energy costs coming down and the desire for alternate sources of energy rising in the shadow of increasing utility rates, the inclusion of solar in the energy conversation will increase no matter where you live.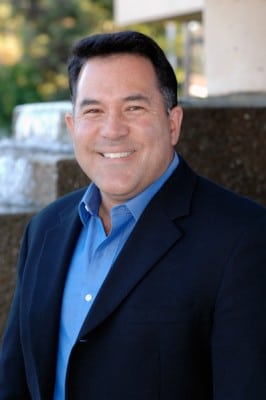 Direct Energy Solar's chief marketing officer, Jose Ramos, knows this better than most. He started working in the solar industry in 2011 as director of media strategy and marketing analytics for SolarCity. Immediately, Ramos was intrigued by solar power's remarkable ability to revolutionize the energy industry—as well as the challenge to reach a population that, by and large, knows very little about alternate energy sources.
Ramos, who took on his current position in 2013, points out that the rules of modern marketing apply to solar-energy customers, just as they would anywhere else. "We have so much more information today about our customers," he explains. "We know who they are demographically, their interests, and their behavioral tendencies." Ramos uses data and analytics to tailor messaging and marketing channels to reach customers efficiently and effectively.
One interesting case the data has shown is that if one family in any given neighborhood decides to go the solar route, several more in that neighborhood are likely to follow. The majority of the population, however, has neither "gone solar" nor knows anyone else who has done so. "Having never purchased solar, most homeowners don't know the facts, who to talk to, or who to trust," Ramos says. "So it's critical, from our perspective, to be perceived as a trusted and reliable player on the solar stage."
And given the company's history, exhibiting reliability isn't difficult. The company was founded in Maryland in 2008 as Astrum Solar, and twice made the Inc. 500 List of fastest-growing US companies as it expanded across the Northeast. Acquired in 2014 by retail energy and home services giant Direct Energy, Astrum Solar was rebranded as Direct Energy Solar in the spring of 2015.
It was around that time that Direct Energy Solar expanded west, adding California homeowners to their target base. While skyrocketing energy prices in cities like Boston and New York City provide motivation for NorthEasterly solar switchovers, sun-drenched California embraces the alternate power for its own reasons. In fact, with the highest concentration of solar installations per capita in the country, it's easy to see why California's solar industry has become extremely competitive in recent years.
Ramos's direct-response marketing background helps immensely as he and his team focus on building the efficient sales pipelines and customer-service channels necessary to earn their share of the West Coast market. By providing both an information-rich website and carefully chosen consultants for home evaluations, Ramos feels Direct Energy Solar's history of success repeating itself in a whole new part of the country.
"Prices have really come down in recent years, but solar is still a relatively big-ticket, high-complexity purchase," he says. "We prefer to send someone out to your home, take a look at the roof, detail the process, and explain what the homeowner is getting into. It's a 20-25 year commitment, so it's a decision the homeowner should consider carefully," Ramos stresses. "It's not like buying shampoo."
On the other hand, the states served by Direct Energy Solar generally provide an abundance of incentives for going solar. In some cases, homeowners can now get a 30 percent tax credit as well as a low-interest loan to use towards solar panels. "Incentives offer the best of both worlds—the ability to not have to shell out a lot of cash and still get all the intrinsic benefits that come with solar," Ramos notes.
But can homeowners in colder, cloudier climates reap the same benefits? Such have been the concerns of their northeastern customers for years—especially recent years that have seen snow piled on rooftops for three months straight. Ramos again points to the ever-rising cost of traditional power, indicating the work done by those same solar panels the rest of the year is still likely to put the homeowner ahead of the game financially. "We do a lot of myth-busting," he says.
Sharply reduced utility bills—or bills that disappear altogether—are a strong "pro" in a consumer's decision to go solar. Up-front costs, however, have historically been "cons" that have kept many a would-be convert from taking the plunge; all the credits and tax breaks in the world sometimes couldn't do enough to offset such a significant investment.
From the late 2000s onward, renewable energy in general has become much more affordable. The cost of solar photovoltaic modules in particular has fallen 75 percent since late 2009. More recent years have seen the development of solar batteries, which give homeowners even more control over the renewable power their homes are generating. "Batteries are fantastic because the power flows into them during the day and is stored for consumption later," Ramos says.
And as long as he and his team keep reaching more customers with encouraging updates to bring them on board, Ramos feels great about Direct Energy Solar's future. "I believe the customer experience is the brand," he says. "What we're really trying to do is provide straightforward information and an exceptional experience by being useful." Saving customers money and protecting the environment are major incentives for Ramos himself.