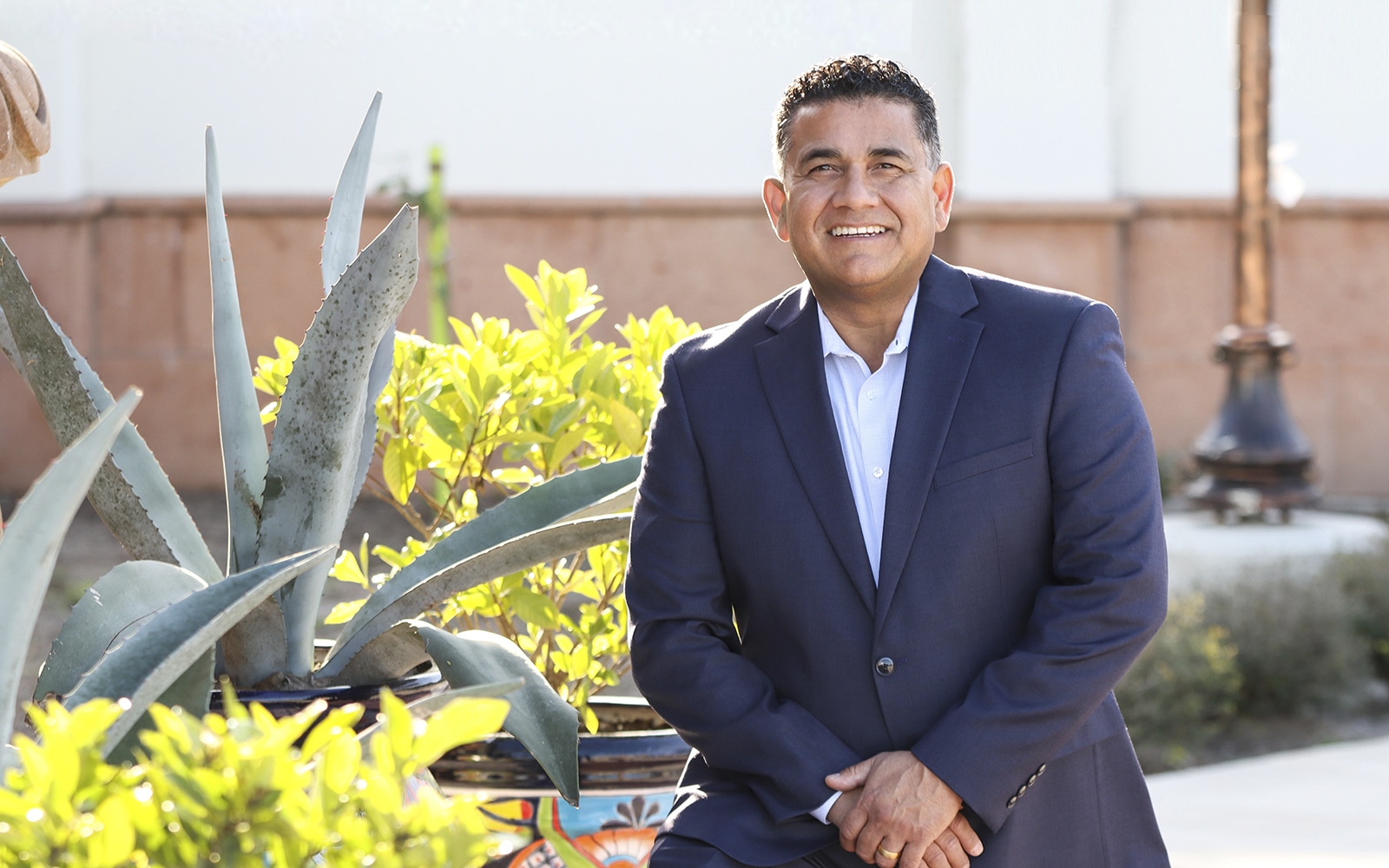 Si bien buscas, encontrarás. If you seek, you will find. Daniel Garza remembers his grandmother repeating the well-known proverb often. The Garza family came to the United States from Mexico in the early 1920s, and the family elders sacrificed to give Garza and his five siblings the chance to make a better life in their new country.
Garza has made the most of each opportunity, and the veteran senior managing director today leads key strategic initiatives for OneMain Financial, the leading company in the United States offering responsible lending products to nonprime customers.
Garza has always lived by his grandmother's mantra and hears her words ringing in his ears every time a challenge or opportunity arises. He remembers one summer when his father wanted the children to experience what it was like to be a migrant worker, so he loaded up the truck with the eldest siblings and traveled to Michigan to pick fruit and vegetables. The experience taught the young Garza the value of a dollar, the skill of manual labor, and the virtue of persistence and perseverance.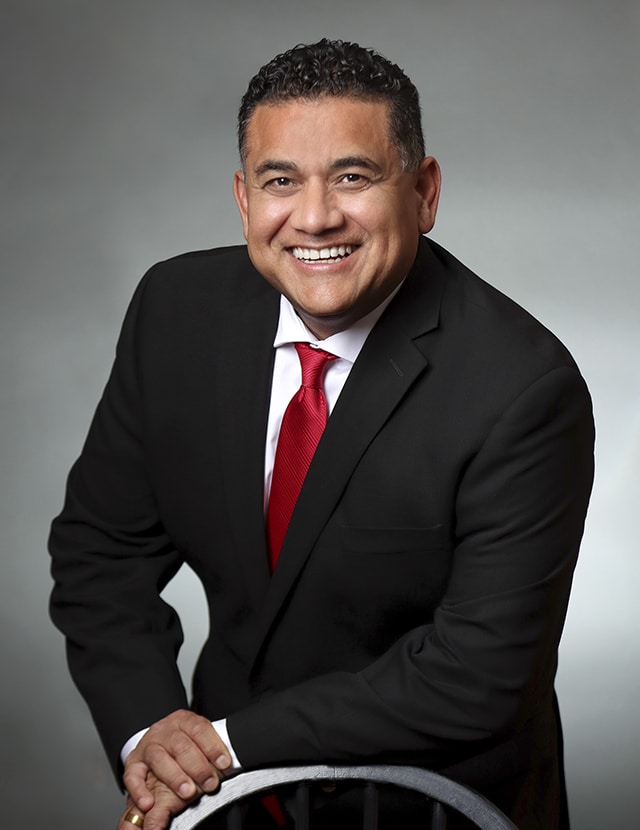 "My grandparents inspired us, and my parents did a lot to pass their legacy on to us," he says. "We all learned to work hard and to chase down what we want out of life and, most importantly, to never give up."
When it came time to choose an academic path, Garza quickly picked finance and enrolled at the University of North Texas, where he grew more passionate about financial well-being.
"The interest lined up with my upbringing and the things I was taught to really value in life," he says. Those values drove him to pursue a career with OneMain (then known as CitiFinancial), helping customers who were turned away from traditional lenders like banks and credit unions due to less-than-perfect credit.
Garza had previously held customer service and sales jobs in retail and the auto industry and ultimately worked his way into the finance and insurance department at CitiFinancial. It was 1993, and Garza learned all aspects of the company's products and services while working in an entry-level sales and customer service role. He engaged with customers, listened to their stories and needs, and learned to analyze their financial situations while providing real solutions to real people. His goal was to grow and advance with the company, and soon he was moving up through management ranks.
Garza's duties progressed to international assignments, enabling him to step into leadership positions. In 2003, he moved to Mexico to replicate the US consumer success and use his experience to expand the branch network from 115 to 325 branches. Garza partnered with Citi-Banamex for treasury, HR, and facilities functions and created training and development programs to support the company's hypergrowth strategy. Additionally, during his time in Mexico, they successfully launched credit card, private label business, and point-of-sale programs.
After three years, Garza took another assignment to upgrade and integrate all systems as a president and business head in Puerto Rico. There, he managed a group of 980 employees and ninety-one field offices. The company created an efficiency hybrid distribution model that allowed it to streamline product and services delivery to customers around the island.

In 2009, Garza began working with Citi's corporate and local regulators to divest non-core business units that ultimately became part of Citi Holdings. Garza looks back fondly on these learning experiences; they taught him flexibility and sacrifice. "I moved four times during the first ten years of my career, but I did it because I was seeking the next opportunity just like my grandmother and parents taught me to do," he says.
It wasn't always easy. Although his ancestors were from Mexico, Garza didn't know anyone in Mexico City when he first arrived there with his wife, Anne, and their one-month-old baby. When they arrived in Puerto Rico with the addition of their second child, Garza didn't know anyone there either.
He relied on his Spanish skills and immersed himself in the business and the rich Latin culture in both locales. He quickly made friends, built a high-performing team, and enjoyed putting his experience to work while executing important strategies during both assignments.
Garza also leaned on mentors and advocates who helped him navigate challenges. "Accepting help from others and soliciting their advice as I learned made me a more effective and empathetic leader, and a better person, son, husband, and father," he says. Upon Citi's divestment of the Puerto Rico business, Garza returned to the mainland to help the company integrate after it was sold to Springleaf.
Today, Garza is a senior managing director in the Dallas/Fort Worth area, where he manages twenty states in the middle and western parts of the US, with four hundred branches and sixteen hundred employees. After nearly thirty years, he still spends about 70 percent of his time out in the field.
"No matter what happens, the customer always has a seat at the table. It's important for us to make decisions with the customer in mind, and I will always do that," Garza says, adding that he will walk into a branch and occasionally run into customers he's known for many years.
"I really enjoy hearing their stories and the positive impact we have made on their lives, family members, and friends. Our business thrives on customer referrals." The veteran leader also enjoys meeting with regional teams to reinforce the corporate mission, take questions, and solicit new ideas to improve the customer experience.
In addition to leading the business at the regional level, Garza advises OneMain's leadership team on key strategic initiatives. The company launched its BrightWay and BrightWay+ credit cards in Garza's region in 2021, and recently acquired Trim, a financial wellness fintech that will bring a new host of digital features to OneMain's 2.2 million customers.
The senior managing director is also excited about the new financial education program, Credit Worthy by OneMain Financial, which empowers students through credit education, financial basics, and college-career readiness and entrepreneurship.
At this stage of his professional life, Garza is engaging in board opportunities as well as local and national community engagement activities. Still, he's always looking for new and innovative ways to give back to future leaders and the communities he represents. When not traveling or working, he spends quality time with his family and extended family.
He's passionate about his work and engaged in mentoring and sharing advice with students interested in a career in banking or finance. "Look for real ways to make an impact and improve the lives of hardworking Americans," he says to young leaders. "When you seek that, you'll find more than a job. You'll find a career."