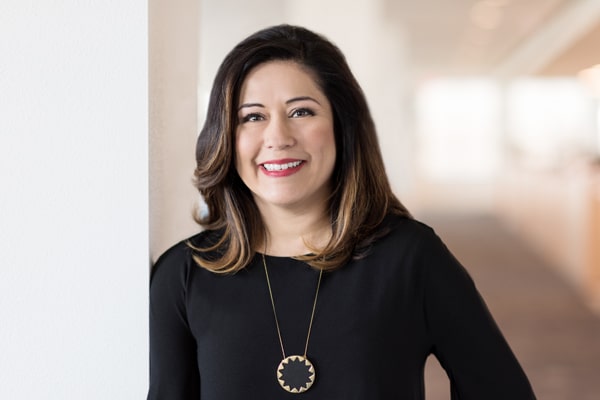 When Christine Bastian reflects on her career journey, she recognizes that one of her most important and most satisfying roles is being an advocate for employees. At an early age, Bastian learned the value of helping others have a voice and impact, and she has carried that experience and passion throughout her career.
"What I have learned is that what drives me every day is that opportunity to help people have a voice and realize their potential," Bastian says. "When I can share my own experiences to inspire those who need encouragement, that is what matters."
Her own career path has led Bastian to speak out, take risks, and go outside her comfort zone, which ultimately brought her to HR. Starting her career in the farming industry at a small family-owned operation, Bastian today is senior vice president of human resources for engineering at Cisco. She spoke with Hispanic Executive about her role, how she is helping transform HR, and what she has learned to channel her experience to drive performance.
Can you share more about your start in HR and how your experiences contributed to your career path?
As a teenager, I worked at a family farming operation on the central coast of California. I started in payroll, and they recognized that they needed help in training and health and safety practices. They did not have an HR function, and they saw an opportunity and asked if I would step up to serve in that role. This was my first exposure to HR, and I quickly recognized my passion and opportunity to help others grow and reach their goals.
I later relocated to the Bay Area, joining the HR team at Agilent Technologies in 2000. Moving from a family farming business to an IT-focused company required me to think and work differently. One way I tackled this was by adopting the mind-set that by taking on new roles and projects, I would continue to develop my own skills. It was not about the title but the chance to learn. I would volunteer to shadow people I knew were driving impact. This provided me with real-time learning that I could apply to my own situations.
In 2006, I joined Cisco, and I have had the opportunity to work in advance services, finance, and emerging business organizations before taking on my current role in engineering.
What is HR's role in this new digital world?
At Cisco, we encourage a culture of learning by doing, and we ask our employees to take risks, experiment, and be OK with learning from our mistakes. We do this in engineering, and we do this in HR.
HR must continue to evolve, and under the leadership of our executive vice president and chief people officer, Fran Katsoudas, we are "breaking" HR. Some of the biggest HR innovations in the past ten years have been delivered in the past eighteen months. We are changing how we look at employee performance. We are focused on our leaders and how they can better engage with their teams to drive team performance, and we are changing the landscape around how we drive diversity.
Can you elaborate on what you are doing to drive a more inclusive organization?
It starts with how you define diversity, and for Cisco, it is a full spectrum of diversity, inclusive of gender, generation, race, ethnicity, orientation, ability, nationality, religion, veteran status, background, culture, experience, strengths, and perspectives. Historically, when companies look at diversity, it has been about the numbers, but no one company is doing this well. While it is important to understand your company makeup, we look to our leaders to shape and co-own how we achieve inclusion and diversity. We want to attract people of all backgrounds—with all perspectives and all abilities. We continue to focus on those areas where we have gaps, yet we see diversity as a business imperative for all of us to achieve. We all own it. We're driving accountability by showing our leaders where we are. But we're also asking, "What are we going to do about it?" Our leaders buy in and own pragmatic accountability as we drive numerous experiments in the organization. Experimentation allows the organization to have the freedom to try different things, and while some will work and some won't, we believe the results are more powerful. This approach really changes the entire dynamic from forcefully driving something so important to driving something that we believe in and makes Cisco better.
"Historically, when companies look at diversity, it has been about the numbers, but no one company is doing this well."
One example of how we are experimenting to achieve diversity is through blind hiring. When I first pitched the idea to the leadership team—suggesting that we look at engineers based only on skills, not their résumé—the response was, "That's not possible; it's too risky." However, we have seen impactful results. There is something incredible about uncovering hidden talent that would not have been seen in a more traditional hiring format. We have a lot more to do, but we are the most diverse Cisco since 2000.
What's the secret sauce for creating world-class teams?
It starts with our employees and our leaders. Until about four years ago, we did not talk about our aspiration when it came to our people. Then we introduced Our People Deal, which shared what we expect of our employees and what they can expect of Cisco. Our People Deal centers on three pillars: Connect Everything, Innovate Everywhere, and Benefit Everyone. Essentially, Our People Deal describes Cisco at its best. We also know that our biggest breakthroughs come from our teams, so we are putting an extra focus on engaging our employees by connecting them to their leaders in new ways. We have a tool, which we call Team Space, which connects employees and leaders weekly. Every week, we ask our employees to check in, to share what they loved and loathed that week, what their priorities are, and what they need from their leaders. We really have seen how you can impact performance when your teams are more connected to your company's purpose and to their leaders and can see the value of their work.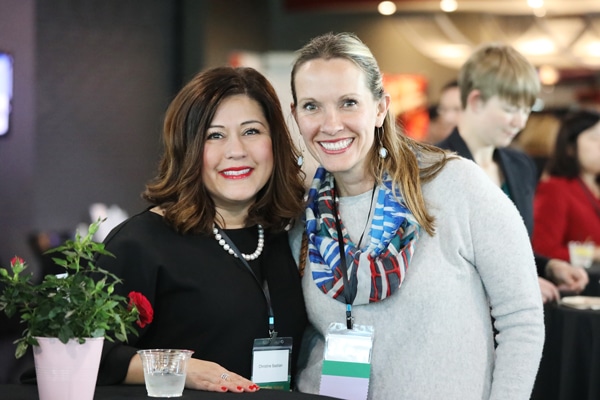 How is the company embracing the transformation HR is driving?
What is making the changes we must drive easier for our teams is that we are cocreating with the business. While HR is driving a lot of innovation, it is in collaboration with our business partners and in support of our business needs. When you are in such a competitive market for talent, how you partner will make the difference. This also means that my role as a leader has changed, as I will always need to wear the hat of the business as well as HR. We will continue to experiment, regroup, and either implement or try again. This is the new environment in which we work, and it is really exciting.
When you look at the next generation of talent needed, what skills are you looking for?
On the technology side, the market and our customers guide us. Our customers are asking for the next innovation, and we need to have the talent to continue to innovate. We will always look to help develop and acquire the talent to lead in the industry. On the soft skills side, we are investing in how we enable our leaders to lead differently and enable our teams to win. When I meet candidates, I always ask if they are willing to learn, explore, and try new things. We are all reinventing how we work, and continuous learning is key. We also are committed to supporting programs outside of Cisco to enable those who may not otherwise have the opportunity to develop their skills. In Europe, for example, we partner with third parties to teach people how to code, establishing the building blocks for how to become an engineer.
What advice do you most often provide to those you mentor?
Follow your passions, and always feel the right to speak up and out. I learned this very early on. My mother was raised in Mexico, and she spoke very limited English. When I was eight years old, we were in a situation where she was not being treated well, and in that moment, I learned that I could be her advocate. That stayed with me. I have had the opportunity to do so many things during my career because someone saw my potential. I want to do the same for others, and so I always try to give back what I was so fortunate to experience. Everyone has experiences that they can share and learn from, and I always advise people to chase development opportunities, not titles. Use your voice, and encourage others to do the same. Find those people who will be your advocate, and those people who you want to emulate. Use your strengths, and always be open to learning something new.