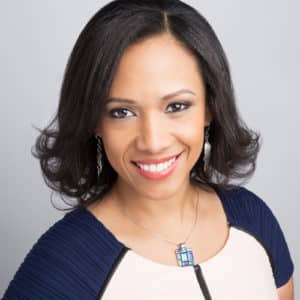 In May 2015, Charter Communications proposed a three-way merger with Time Warner Cable and Bright House Networks. That deal has since come to fruition in what has been referred to as a "$65 billion mega merger," one that affected one in six American households. Charter is the number two cable provider in the United States and has been marketing its video, telephone, and broadband service under the Spectrum brand.
As Charter's vice president of multicultural marketing, Marisol Martinez had a tremendous opportunity post-merger. She had to not only tackle the Hispanic market, but also focus on the African American segment and branch out into international markets that, when combined, account for 14.5 million total multicultural households. This represents  more than 30 percent of all homes Charter reaches. The Hispanic segment is the largest, accounting for nearly 19 percent of homes passed, with a significant presence in Texas, Los Angeles, and New York markets. The company has a longstanding commitment to diverse programming and currently offers more than one hundred minority-focused networks, while also offering more HD Spanish programming than any other major provider.   
Prior to transitioning to Charter, Martinez was with Time Warner Cable for nine years. Collectively, she has twenty years of experience in integrated marketing and advertising and has overseen countless, nationwide programs with major players such as Verizon and Unilever. It was her work outside the multicultural space, however, that truly prepared Martinez to tackle Charter's new centralized approach to multicultural marketing. 
In the past few years, she helmed high-profile projects and managed acquisition strategy for both the general market and multicultural marketing  (MCM) programs. She also managed enterprise-wide product launches.
As a woman of color and, more specifically, as a Latina of Dominican descent, Martinez also brings an inherent understanding to the table: she knows the cultures she's marketing to because she's a part of them. She grew up in New York City's Washington Heights neighborhood, which is predominantly Hispanic.
"Living in a city as diverse as New York, I look at the world from a holistic perspective, so I can identify universal insights as well as unique cultural nuances that enhance the relevancy of our communications across our footprint," she says.
The ultimate goal—one that Martinez and the teams she works with are moving toward daily—is to drive incremental customers and market share. To achieve this goal, she has built a team of brilliant marketers, who are skilled at their craft and are very passionate about what they do.
The team is organized into functional areas that balance the workload across three director-led teams. This allows experts focused on business imperatives to grow the Latino, African American, and international markets. This isn't just a top priority for the multicultural marketing department; it's a top priority for the business and company executives have been nothing but supportive.
That's not to say that the work doesn't have its challenges. One of the biggest issues Martinez and her team are up against every day is changing the misconception in the Latino community that cable isn't on par with satellite.
"This perception is really entrenched across unacculturated Hispanics, who are price sensitive consumers," Martinez says. "If you look outside the US, Direct TV, Dish—these are the television providers Hispanics rely on in Mexico and most of Latin America. Cable isn't as embraced so when people come to the US, they don't have as much familiarity with our products and services."
Convincing Latino households that cable is where they should be investing their dollars would be a major coup for Charter because this is a space where Latinos translate to big business. The Video Advertising Bureau (VAB) reports that from 2008 to 2015, 4 million new homes subscribed to cable or satellite and more than 1.3 million of those households were Hispanic. An estimated 83 percent of Hispanic households have cable or satellite and because Hispanic households tend to be larger in size, they have multiple television and devices sets to accommodate the viewing preferences of individual family members, VAB reports.
To best meet the needs of Hispanic customers, the company has developed simple and value-driven offers by acculturation level. One such offer is Spectrum Mi Plan Latino Triple Play. Created for Spanish-dominant or bicultural Hispanic customers, this package includes the most robust collection of Spanish and English channels, high-speed Internet, and unlimited calling to the United States, Canada, Puerto Rico, Mexico—and Colombia and Dominican Republic in the New York market. Charter also offers Hispanics packages with more English programming and premium channels.
Martinez says it's all about connecting with Hispanics' passion points and meeting their needs. To accomplish this, Charter has taken into account that Hispanics live in multigenerational homes and within these households both English and Spanish content is being consumed. Regardless of language, customers respond to content that speaks to them in culture and resonates with them.
"It can take a few months to develop these packages and strategies," Martinez says. "We first always size and assess the segment we want to reach; it's not just about serving Spanish dominant consumers. It's about offering our customers new simplified offers with fair pricing and standardized programming and features across the new-enterprise so they can connect to the content they love in the language of their choice, at a good value."