In today's fast-changing world, the role of a chief human resources officer to strategically align the people strategy with the business strategy is critical to spurring innovation, driving growth, and sustaining a competitive advantage. This has led to organizations investing more in programs to create an environment of continuous learning that will expand skill sets, deepen expertise, and prepare its talent for the future. At global risk and reinsurance company Guy Carpenter, a new learning and development curriculum including mentorship and reverse-mentorship programs are keys to fostering a continuous learning culture.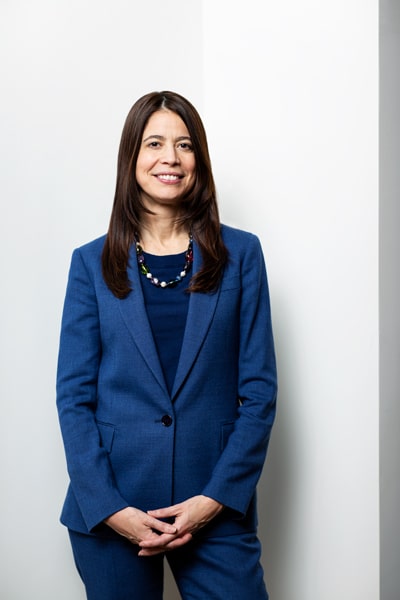 Carmen Fernandez, Guy Carpenter's chief human resource officer, says mentorship programs aim to not only provide colleagues with access to senior leadership, but they also give executives the opportunity to learn from colleagues at various levels of the organization. Ideally, mentorship promotes diversity in thought and cultivates a more inclusive work environment by opening up employees at varying levels to new voices and ideas, something that Fernandez is personally connected to.
Although the mentoring and reverse-mentoring programs are new pilot programs, Fernandez sees significant potential in their promise and ability to be expanded further. "One of Guy Carpenter's strengths is its collaborative culture," Fernandez says. "In some ways, we've been co-mentoring each other for years given our strong apprenticeship model. The formal mentoring programs are meant to open up conversations further. There are things millennials can teach us around new technology or ways of thinking differently. Mentors also play a critical role to help accelerate a colleague's career by providing guidance and sponsorship."
Fernandez credits her former mentor the late David Nadler—Marsh & McLennan Companies former vice chairman who was considered a titan of leadership and corporate governance—for underlining the impact that a good mentor can have on someone. "You get stretched with a good mentor because they bring you to points in your thought process that you might not have imagined," Fernandez says. "They help you find the wisdom inside yourself and resourcefulness to get to where you want to go."
If Fernandez seems passionate about mentorship, it's because she had amazing mentors since her childhood. Her parents came to the United States from the Dominican Republic and Spain and did not speak English. They raised five children, while working endlessly, and they still found time to salsa dance and live in the moment. They encouraged Fernandez not only to excel in school but also to develop as a whole person.
"Their hard work, commitment, and passion inspired not just our family but everyone they interacted with," Fernandez says. "They inspired me to commit myself to lifelong learning. They also showed me the joy that comes from connecting to people from all walks of life." Fernandez's parents valued the diversity of people they encountered, which modeled for Fernandez the power of inclusion when building teams and organizations.
Fernandez says that Guy Carpenter's client-focused culture works in tandem with the company's efforts in diversity and inclusion. "Guy Carpenter has a ninety-seven-year history of being an innovation leader in our industry," Fernandez says. "Our culture is dedicated to addressing our clients' needs and the work of our talented colleagues to meet those needs has been the driver of innovation. As the reinsurance industry evolves, we are also committed to evolving our organization by incorporating diverse experiences and perspectives to enhance the solutions we provide to our clients in addition to more closely mirroring those who we serve."
As Fernandez looks ahead in a role she's only been in since late 2017, she says HR is focused on three key priorities to strengthen Guy Carpenter's leadership position in its industry. "Our first priority is to strengthen Guy Carpenter's workforce capabilities to prepare for the future," Fernandez says. "This includes working with our leaders, colleagues, and clients to map future talent needs and put programs in place to prepare our colleagues for the evolving market landscape and digital world."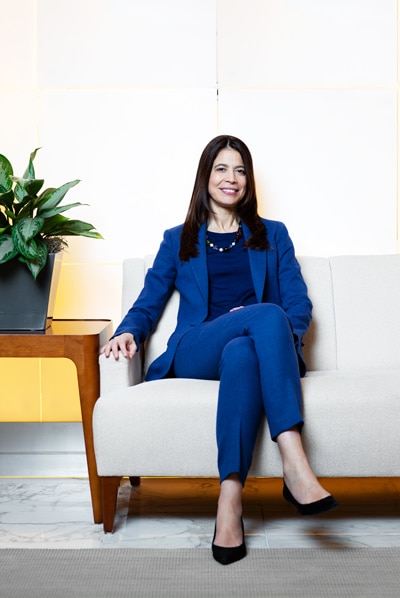 The second priority is aimed at advancing colleague development and growth. This includes a learning and development curriculum for all colleagues as well as targeted programs such as mentorship, college graduate programs, and other development programs. "Developing our colleagues is the most critical element of our strategic plan," Fernandez says. "We are committed to ensuring that our colleagues have the right guidance, tools, and support structures at every career level to help them grow. We also want to align performance, learning, career development, and rewards so that our colleagues have more transparency on how to achieve professional, personal, and financial growth at our firm."
Finally, building a more diverse and inclusive organization is the third priority for Fernandez. Her focus is on providing access to opportunities to succeed for all colleagues. Guy Carpenter also aims to expand its talent pool to diversify the skills, experiences, and backgrounds they can bring to bear for their clients. "The reinsurance industry is a pretty unique field with sophisticated clients," Fernandez says. "I'm excited to get the word out to a more expansive set of prospective employees about the rewarding career opportunities available at Guy Carpenter."
Fernandez credits Guy Carpenter's leadership for creating an environment where her passion can also be her job. "I feel fortunate to be working with our CEO Peter Hearn and the executive leadership team who are really tuned into what it takes from a talent perspective to drive success," says Fernandez.
In particular, she says that leadership has helped her and her HR team make an impact with its colleagues. "I am proud of the work we're doing, hand-in-hand with the leadership team, to roll out talent strategies that will help grow our colleagues and cultivate a more inclusive organization," she says. "This will help perpetuate Guy Carpenter's success into its next century of serving clients and ensure that our colleagues are thriving in their careers with us."