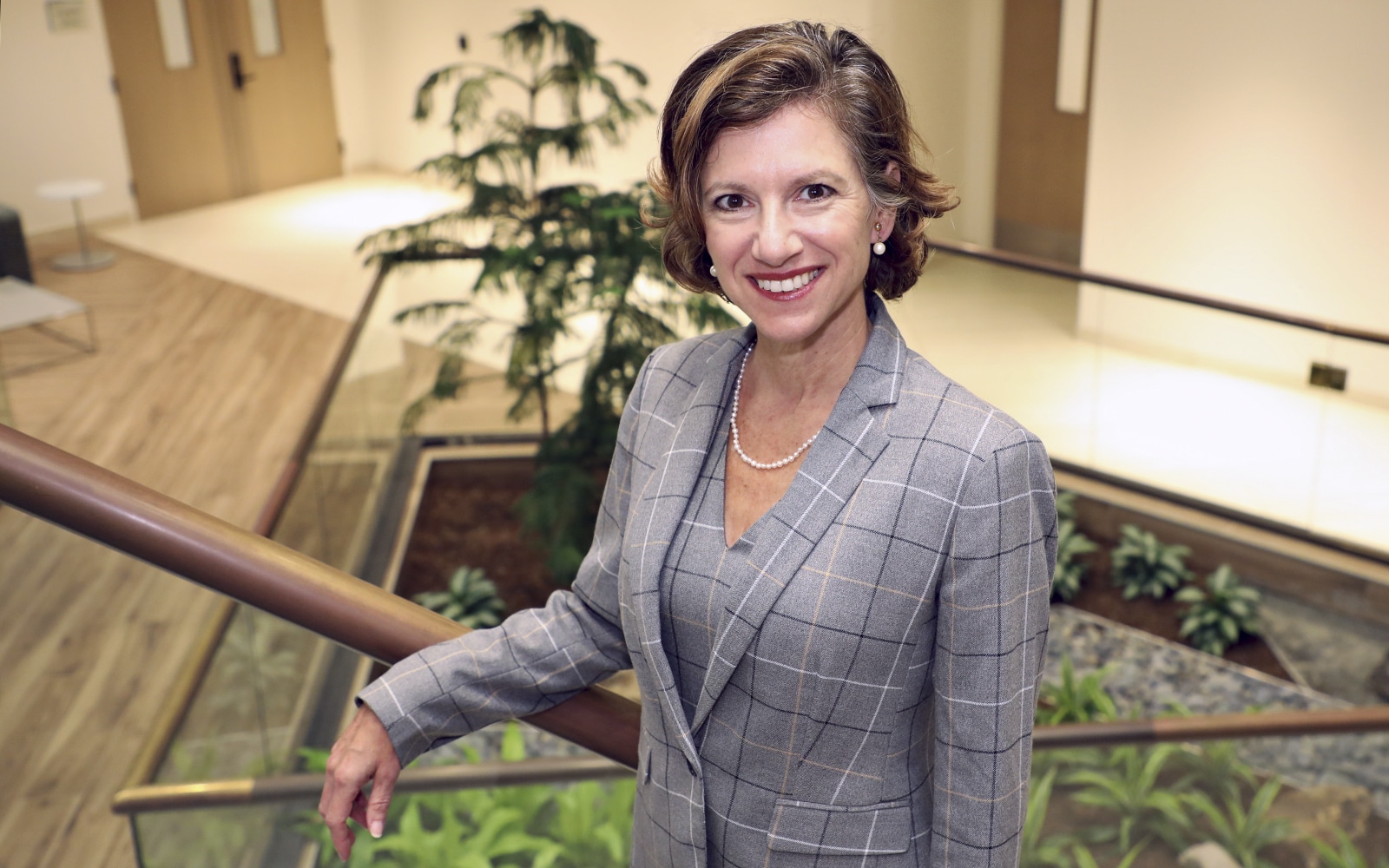 Brenda Velasquez Wagner doesn't just bring a passion for the HR space to her role as chief diversity and inclusion officer at Labcorp. She brings a breadth of business experience that enables her to bring the best of a multitude of industries to her mission to help her company make its people feel welcome and supported—and to compete in the war for talent by letting applicants know that the company's D&I focus isn't just important but critical to the organization, its leadership, and its mission to improve health and improve lives.
Prior to coming to Labcorp, Wagner spent twenty years at IBM in HR leadership roles across the company. As she explains, this experience grounded her career in best HR practices and helped give her a global perspective. She later moved into the healthcare space at IQVIA, where she served in several global HR positions, as well as the world of accounting and professional services at Grant Thornton, before returning to the healthcare and life sciences field at Labcorp in March 2020.
"It's been amazing to have the opportunity to work across different industries," Wagner says. "It gives you a breadth of perspectives of different businesses, including different client needs and talent dynamics. While there are similar components that apply to HR across industries, there are also unique aspects within each company that require an understanding of the business drivers. These experiences expanded my HR strengths and have made me a better business leader."
When Wagner came to Labcorp, a global life sciences company that provides vital information to help doctors, hospitals, pharmaceutical companies, researchers, and patients in more than one hundred countries, the organization had a diversity and inclusion team but not a dedicated D&I officer. But Labcorp's commitment to building out that role, and its diversity initiatives more broadly, was a large part of what attracted Wagner to the role. "D&I is not just an HR initiative here," she explains. "It's core to the business and in service to our clients and patients."
In appointing Wagner as the company's first chief diversity and inclusion officer, the company has demonstrated its commitment to D&I—a commitment that is also reflected in the fact that Wagner reports to both the CEO and CHRO. The D&I journey, Wagner notes, is sponsored at the highest level of the organization.
While we continue to thrive in our core business of diagnostics and drug development, it was so inspiring to see the leadership team come together as one company to focus on helping humanity navigate the pandemic."

Brenda Velasquez Wagner
According to Wagner, who also serves as vice president of HR, her first year has been spent establishing the organization's diversity and inclusion strategy along with a wider framework for how that strategy feeds into the culture and talent at Labcorp. The number of projects on her plate to support that mission now amount to an extensive, wide-reaching list.
One of Labcorp's projects, intended to help empower inclusive leadership, is called "Leadership ID." It establishes principles and guidelines on how to lead, explaining that leadership is more than simply getting things done. The company also rolled out an unconscious bias learning journey for the 6,500 people managers who are currently working all over the globe, and recently, the company's Reverse Diverse mentoring program won the Brandon Hall Group Gold award for excellence in diversity, equity and inclusion.
Labcorp is also examining its university pipeline to see how it can provide wider opportunities for more diverse talent and expanding its employee resource groups (ERGs) to represent multiple constituencies across its business. "These groups are another way for people to develop, make an impact in communities, and have a place to connect and belong," Wagner says of the ERGs. "All of these initiatives are about going deeper into this journey and making sure diversity and inclusion is always a business priority for the company."
The global footprint of Labcorp requires Wagner to utilize all of her previous experience in helping make sure that Labcorp's D&I efforts make sense within the cultures where the company operates. "How our efforts play out across local geographies and groups is going to be different," she notes. "We made sure that our pilot programs included teams outside the United States to ensure that ERGs globally meet the business needs specific to that country or region. It's a tailored approach."
All of these efforts have coincided with Labcorp's response to the COVID-19 pandemic. Labcorp, Wagner says, has performed more than fifty million COVID tests in the United States alone since the beginning of the pandemic. The company was also heavily involved in multiple vaccine developments through its labs, clinical and development trials, and testing technology.
"While we continue to thrive in our core businesses of diagnostics and drug development, it was so inspiring to see the leadership team come together as one company to really focus on helping humanity navigate the pandemic," Wagner says. "I've been extremely impressed by our CEO and the way in which we've been able to harness our unique blend of diagnostic testing capabilities and drug development to aid the ongoing effort."
More personally, Wagner says hearing the stories of those working across Labcorp's global organization is what continues to motivate her efforts as chief D&I officer. As she puts it, a "see it, feel it" momentum is starting to take hold at Labcorp in regard to its D&I journey.
"I think people see the company investing more in the space, and they're also starting to realize the benefit of those changes," Wagner explains. "I think about our phlebotomists, who work with patients each and every day, and colleagues in our labs, who are processing hundreds of thousands of test each day. I also think about our teams in drug development, who are passionate about helping sponsors find potential treatments for diseases such as cancer, autoimmune disorders, and neurodegenerative diseases. We're working with all of these amazing people—our diverse talent who are central to our ability to meet customer and patient needs—and that gives me great energy every day."