When Brandon Porras was a child, he was asked what his biggest wish in the world was. "I said I wished my dad was around more—it broke my dad's heart." At that moment, his Mexican-American father, who grew up believing that you needed to provide for your family above all else, decided to leave his job and start over on a new career path to spend more time with his family.
"He worked extremely hard to provide for us and did well at it," Porras says. "But [for some time] he missed out on many things he wanted to be a part of." Luckily for the vice president of Kodiak Cakes those difficult lessons on the need for work-life balance would make his dad the best mentor when it came time for Porras to start his own career.
"When I was going to get an internship, my dad's voice was in my head for every question I'd ask about work-life balance," he says. Porras's questions to would-be employers were often met with judgment or nonchalant remarks about eighty-hour work weeks. That is, until he came across General Mills.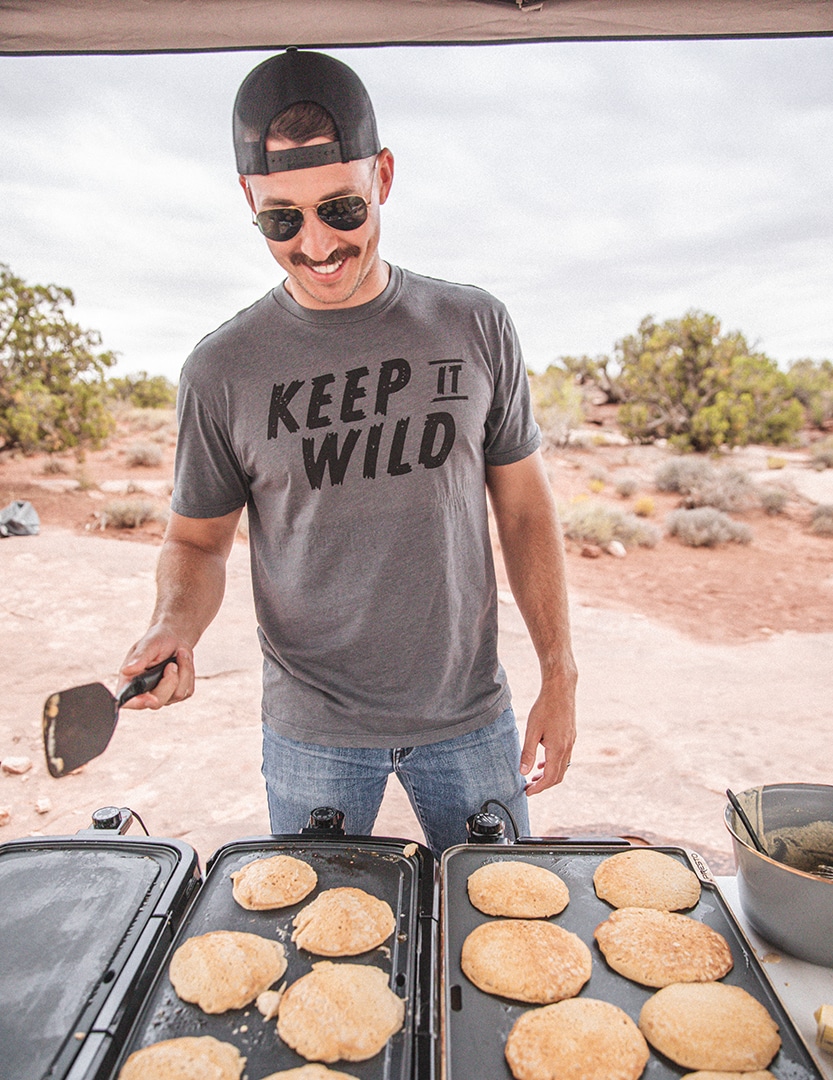 "They had an approach that felt like a true balance. Not only from a work-life perspective but also a balance between working with people and numbers," Porras explains. This was important to Porras, who ultimately spent six years with the company as part of their rotational program, three of which were spent working with Sam's Club and Costco.
"It was pretty awesome to get that type of experience at such a young age but I always knew I wanted to get into marketing," Porras says. But after applying to a few business schools, Porras got an opportunity to run the club program at Kodiak Cakes, a food and lifestyle company based in Park City, Utah.
"I told them I planned on attending business school next year. I did not expect them to call me back." But sure enough, Porras got a call the very next day. Not only was he offered a job, but through negotiations and the lessons he learned from his father, Porras was able to influence the company's approach to work-life balance.
"When you grow up in an environment like me and many minorities grow up in, you don't learn to ask those sorts of questions," says the VP. "I'd advise doing it respectfully, but always asking the questions and voicing the challenge—the worst people can say is no."
Thanks to Porras's confidence in pushing the company's approach, Kodiak launched the "Bear Bucks" program. With it, each of Kodiak's employees receives a bonus every year to spend on getting out in nature and staying active. "I immediately thought, 'That's the company I want to be a part of,'" he says.
In his first six months on the club team, Porras worked closely with marketing to develop campaigns for Costco—expanding distribution from two regions in the country to nationwide. In recognition of his success, Porras was asked to run the marketing team himself. "I decided to defer my MBA and take on the role. I haven't looked back since," he says.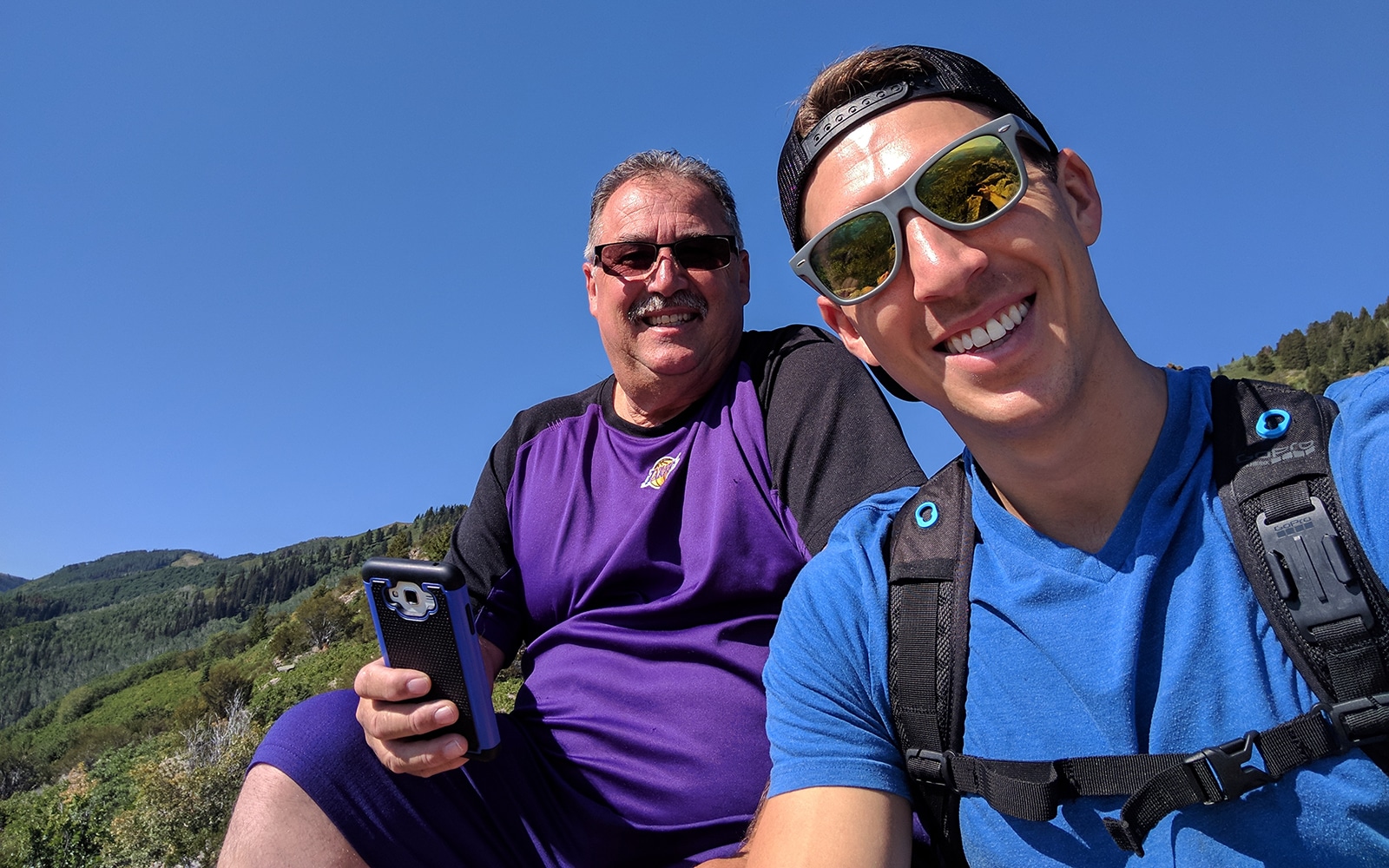 At the time, the marketing team was just a five-person crew. Not only has Kodiak's revenue grown to hundreds of millions since, but the marketing team has expanded to more than forty employees across their in-house teams—a decision that Porras says was vital to their success—in addition to working with digital advertising experts to support their growing team.
"Our CEO and president were big fans of building an internal team, and it paid off. It makes a huge impact on the consistency that people see in our brand message," he says. When asked about what it was like working with Kodiak Cakes and Porras's team, Laura Koelbel, director of business development and strategy at the Goodway Group, said, "For over two years, Goodway Group has proudly worked alongside of the Kodiak Cake's marketing team to support Porras's vision of fueling people with healthier options and becoming a category leader soon."
Kodiak's goal is to become the number-one pancake brand this year. However, Porras is most excited to continue the momentum behind Kodiak's frozen waffles, which, with only half the category share, has now exceeded their pancake revenue. To support his team, Porras knows the value of building strong partnerships to help realize these ambitious goals.
But there's more than waffles in store for Kodiak's future, and their upcoming "Keep It Wild" initiative will serve as inspiration not just for people to get outdoors, but also to protect the environment. With actor Zac Efron becoming the company's chief brand officer, board member, and face of the "Keep It Wild" initiative, Kodiak is launching this give-back project with all the proceeds going towards nonprofit organizations for wildlife conservation.
"When people take a bite of Kodiak, we want them to feel like it's giving them the fuel to conquer whatever they want, whether that's a big meeting at work or climbing a huge rock wall. As the years go on, we love that more and more people get outside to enjoy nature, but we also want to protect what we love. It's a big initiative that's close to all our hearts," says Porras.