"There is no [lack] of very intelligent, well-equipped entrepreneurs that have great ideas and great businesses. They just need us to help them connect the dots from the magic that they have within their four walls to the resources and access that so often haven't been offered to them."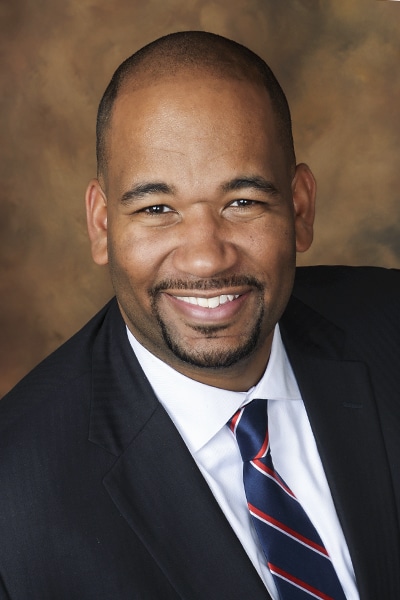 Anthony Hudson, managing director and head of the economic equity advisory group at BMO Harris, perfectly sums up the BMO Empower initiative, a concentrated multi-billion-dollar effort to decrease the wide gap between entrepeneurs of color and their white counterparts. Together with the director of the economic equity advisory group, Raquel Filmanowicz (who returned to BMO after acting as CEO of the Democratic National Convention Host Committee in Milwaukee), Hudson is actively seeking out businesses whose ownership is diverse, whose access to capital has been limited, and whose neighborhoods are in desperate need of economic opportunity.
BMO Empower represents a $5 billion commitment made in late 2020 to the inclusive economic recovery of the entire US: those monies will be distributed over the course of five years according to six essential pillars the organization believes will lead to a more prosperous and equitable world: small business lending, minority commercial lending, community development lending and investment, municipal and nonprofit lending, home mortgage lending, and corporate social responsibility.
BMO Harris has already made moves to advance its goals related to lending, Filmanowicz says. The organization piloted a program in Chicago and the upper northwest side of Indiana in which it provided small lines of credit (up to $50,000) to small businesses. "What is so special about this product is that we have loosened the underwriting requirements, including lowering the credit score requirement from 680 to 620," Filmanowicz explains. "It has opened up a pool of small businesses to this injection of capital in an essential time. We know that PPP funding disproportionately impacted small businesses and businesses of color, and this program has gone incredibly well."
BMO is also reaching out to Black- and Latino-owned companies with revenues of $10 million. "Some of them bank with us and some of them do not," Filmanowicz says. "The differentiator that I think sets us apart is the deep expertise in multiple sectors of business that we offer in coordination with our diverse team. When Anthony and I approach these companies, we understand their struggle and they understand us culturally. We've been told that no other bank is operating like this in the space."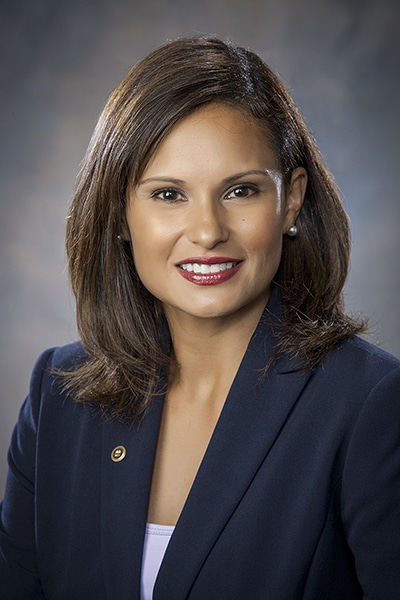 On the wider community front, Hudson says BMO is continually looking to build out partnerships with nonprofits, including United Way, the Urban League, and the Boys and Girls Club. Through BMO Empower, the bank also works to identify opportunities within minority communities to make equity investments in funds with a community focus, like affordable housing or the provision of capital to Black and brown entrepreneurs.
On the debt side, BMO looks to partner on real estate projects in minority communities to help create jobs and create a healthier ecosystem in places that have been without opportunities for decades.
On the individual level, Hudson says it's imperative to address the massive inequality in homeownership. "Oftentimes, we know that individual homeownership is the largest asset that a person will hold in their portfolio," the managing director explains. "The more homeowners we can create within Black and brown communities, the more we know that we're increasing wealth and giving them something that they can pass onto future generations."
Hudson is also passionate about the recent creation of the Empower Fund, which will indirectly fund investment in minority- and women-owned businesses. The first allocation of funds, to CAST US, was announced in March 2021: CAST US aims to provide "capital to underrepresented founders in Chicago's South and West Side neighborhoods as these groups often struggle to raise funding compared to their white counterparts," according to the organization's press release.
For both Filmanowicz and Hudson, this is a deeply personal issue. Filmanowicz is a first-generation Mexican American who grew up in Chicago. "I sometimes get choked up about this work because it's so meaningful to me," Filmanowicz says. "I saw the struggles of my family and extended family who did not have banking relationships and relied on check cashing centers to pay their bills. I want to change that."
Hudson concurs. "I couldn't even try to add to that," the managing director says, laughing. "But we talk to business owners that remind us of our aunts and uncles and grandparents. The struggle is real, and we just want to bring resources to these talented entrepreneurs. It's about providing them access and a network and, God willing, we help introduce them to their next potential opportunity."
A Few Words on the Impact of BMO Empower
"As a director of BMO, I couldn't be more excited about this program, which is bringing access to capital to those in our communities that have great needs but have not had ready access to banking services. Having Raquel and Anthony directly charged with growing this program brings a unique sensitivity to how BMO will execute on the goals."
—Adela Cepeda, Independent Director, BMO Financial Corp
"Our employees at BMO have really rallied behind the Empower initiative—we're all in when it comes to BMO's focus on doing our part to ensure an inclusive economic recovery."
—Tracie Morris, US Chief Human Resources Officer, BMO Financial Group
"BMO Empower represents our focus on helping to break down barriers to inclusion by providing increased access to capital, and I am incredibly proud of the work that Anthony and Raquel are doing to help us reach and exceed our objectives."
—Eric Smith, Vice Chair, BMO Harris Bank