As the two most senior Hispanic executives at BMO Harris Bank, Herb Mazariegos and George Walz are keenly aware of what it takes to help elevate the next generation of Hispanic leaders.
"We need to be engaged and visible, not just with our own staffs, but with the entire US employee base," says Walz, the bank's US chief compliance officer.
Both Walz and Mazariegos—the senior vice president and chief US BSA/AML sanctions officer for the bank—mentor students and coworkers, both formally and informally, drawing on their previous experiences and current leadership roles at the bank.
Tragedy shaped Mazariegos' career trajectory. When the World Trade Center towers fell on September 11, 2001, Mazariegos was leading back-office operations for a bank in Charlotte, North Carolina. His bank had operations in one of the towers, and he lost colleagues that day. The attack made him think differently about his industry.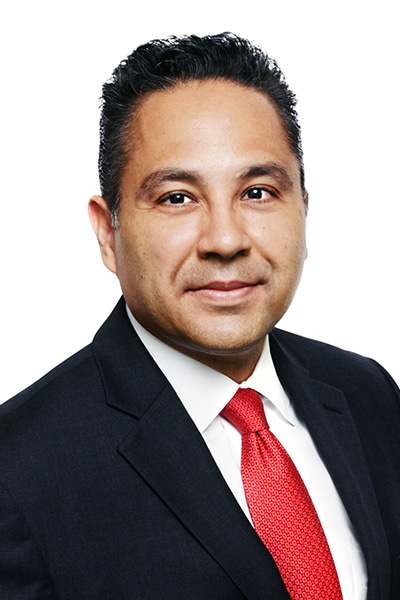 "At that point, I realized the importance of what having an AML (anti-money laundering) program meant, not only for banks but for our families and communities," Mazariegos says.
The framework for detecting money laundering was similar to the framework used to identify terrorist activity. The common denominator is that they all need financial institutions in order to move money around the world to fund their activities.
"Immediately after 9/11, I led efforts to strengthen our AML program, including overhauling technology solutions, while developing people and process strategies," Mazariegos says. "I recognized that it was imperative to understand the connection between people, processes, and technology to ensure the success of transformational strategies."
Mazariegos was speaking at an AML conference one day, describing the strategies he had implemented, and one of the audience members was BMO's enterprise chief AML officer. He liked what Mazariegos had to say about the strategies he was putting in place, and he was looking to transform BMO's AML program. So, he reached out to Mazariegos and offered him a position with the bank.
Walz, on the other hand, followed a more direct path to his current position as chief compliance officer. He spent nearly two decades at the Financial Industry Regulatory Authority (FINRA)—first in Chicago and then in Washington, DC, where he oversaw US securities markets and securities firms.
"My job at FINRA evolved to managing the design and development of the regulatory program to oversee securities firms and the risk assessment program to help prioritize where we mobilized resources," he says.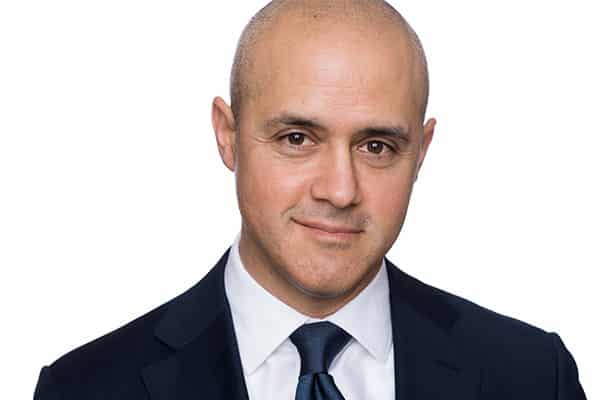 Walz was tapped by BMO's US chief compliance officer at the time to oversee compliance for BMO's wealth management business. After about six months, Walz was named US chief compliance officer, and his predecessor became the enterprise chief compliance officer in Toronto. Walz's experience positioned him well to collaborate and counsel other professionals in technical assistance projects across Latin America through his involvement with the International Monetary Fund and the World Bank. His reputation for developing risk-based approaches to oversee financial firms, which prepared him for his current role at BMO, helped him to get involved with the organizations.
Similarly, his current position includes being responsible for the bank's US Compliance Risk Management program. That responsibility involves making sure the bank is compliant with US laws and regulations as well as with the bank's own internal compliance and risk management policies.
That could explain how Mazariegos has found that each bank has its own AML solutions, despite the fact that they're all governed by the same US regulatory requirements. "The unique solutions implemented by banks to address their enforcement actions vary by their unique geographical, product, and customer exposures," Mazariegos says. "In addition, relationships between bank management and regulators often influence the development of their strategies."
Both Mazariegos and Walz are charged with owning relationships with regulators as a key part of their jobs. "I regularly meet with various regulators, including, but not limited to, the Office of the Comptroller of the Currency (OCC), Federal Reserve Bank of Chicago, and the State of Illinois," Mazariegos says. "I also meet annually with senior OCC officials and the BSA/AML Officers of the nineteen largest US banks."
Walz also meets with regulators on a consistent basis, but his focus is broader than that of Mazariegos. "Herb's role is more specialized in that it focuses on anti-money laundering, whereas my purview is broader," Walz says. "My team focuses on a number of critical rules and regulations, from looking at bank deposit accounts to making sure that complex derivative strategies in our capital markets business comply with regulations. It's the people on my team who do heroic things every day to fulfill our mandate. That energizes me and keeps me coming back every day."
Mazariegos feels similarly about his team. "Our employees are the most important asset we have in not only meeting our regulatory requirements but also in helping the bank to grow," Mazariegos says.
That's why Mazariegos is the executive sponsor of the GenBMO Employee Resource Group (ERG). It's a group of employees who are focused on the best ways to attract, develop, and retain younger generations, as well as fostering multigenerational teams and serving as advocates for the customer segment.
"GenBMO allows me to connect with and learn from a large base of current and future leaders who will help the bank grow," Mazariegos says.
In addition to internal development, Mazariegos is also involved with external organizations that are active in helping up-and-coming talent in the Chicago area, such as Arrupe College of Loyola University Chicago. Arrupe is a two-year college that primarily consists of diverse students in the Chicagoland area, and Mazariegos recently joined their board.
Walz is also involved with organizations—both inside of and outside of the bank—to help promote Hispanic leaders. He's a member of the Latino Alliance, the bank's Latino employee resource group. Walz also speaks on panels and mentors people at BMO, both formally and informally. "They're mostly diverse employees, and it's important to me to have a broad, smart network of people at all levels," Walz says.
He also uses his senior position at the bank to help promote the people in his network. "We have talent round tables where we discuss the leadership potential of our employees," Walz says. "I'm lucky to be in a position where I can advocate for people in my network that have demonstrated strong potential."