Bill Viqueria came to NJ TRANSIT, in part, for his daughters. Viqueira has lived in senior vice president roles for a couple of decades and has amassed enough successes in his lifetime for at least a few different careers. But, as his daughters matured, he says their way of looking at the world has also changed him.
"I found myself wanting to do something in my career that had a public service element to it," Viqueira, the senior vice president, CFO, and treasurer at NJ TRANSIT, explains. "It was important to me that my girls see me doing something that touched the public, something they could really be proud of."
Viqueira came to NJ TRANSIT in 2018, and it couldn't have been a moment too soon. The SVP found the finance function reflecting continuous years of mismanagement. He spent his first eighteen months focused on organizing internal departments, assessing talent, and recruiting new talent. This, for many reasons, was not always the most enjoyable of tasks.
"Part of that process meant parting with people who didn't want to participate in this new journey," he explains. "But, ultimately, I'm particularly proud of the team we've been able to put together here. It's a true mix of longtime NJ TRANSIT employees who were willing to adapt and new outside talent."
Battling COVID-19 and Navigating P3s
Just as his team came together, Viqueira had to combat a problem that even a dream team would struggle with. By June 2020, some of the worst days of the COVID-19 pandemic, ridership was at just 5 percent of its average and NJ TRANSIT was six weeks away from running out of cash.
Fortunately, the federal government stepped in with the CARES Act, providing NJ TRANSIT with $1.4 billion in relief. That number would eventually reach nearly $4.4 billion in COVID-relief funding. Along with all the other challenges of the pandemic, Viqueira's team had to deal with the ramifications of NJ TRANSIT's funding sources being completely reconfigured.
"We went from an agency heavily reliant on state money that was appropriated every twelve months to an agency that was heavily reliant on federal relief funds," he explains. "The number of compliance regulations that go along with receiving those funds was simply not my background."
A cross-functional team was created early in the pandemic to address this required evolution. Viqueira credits that team with helping navigate through the pandemic years successfully. He was able to provide direction but makes it clear he could not have done it on his own.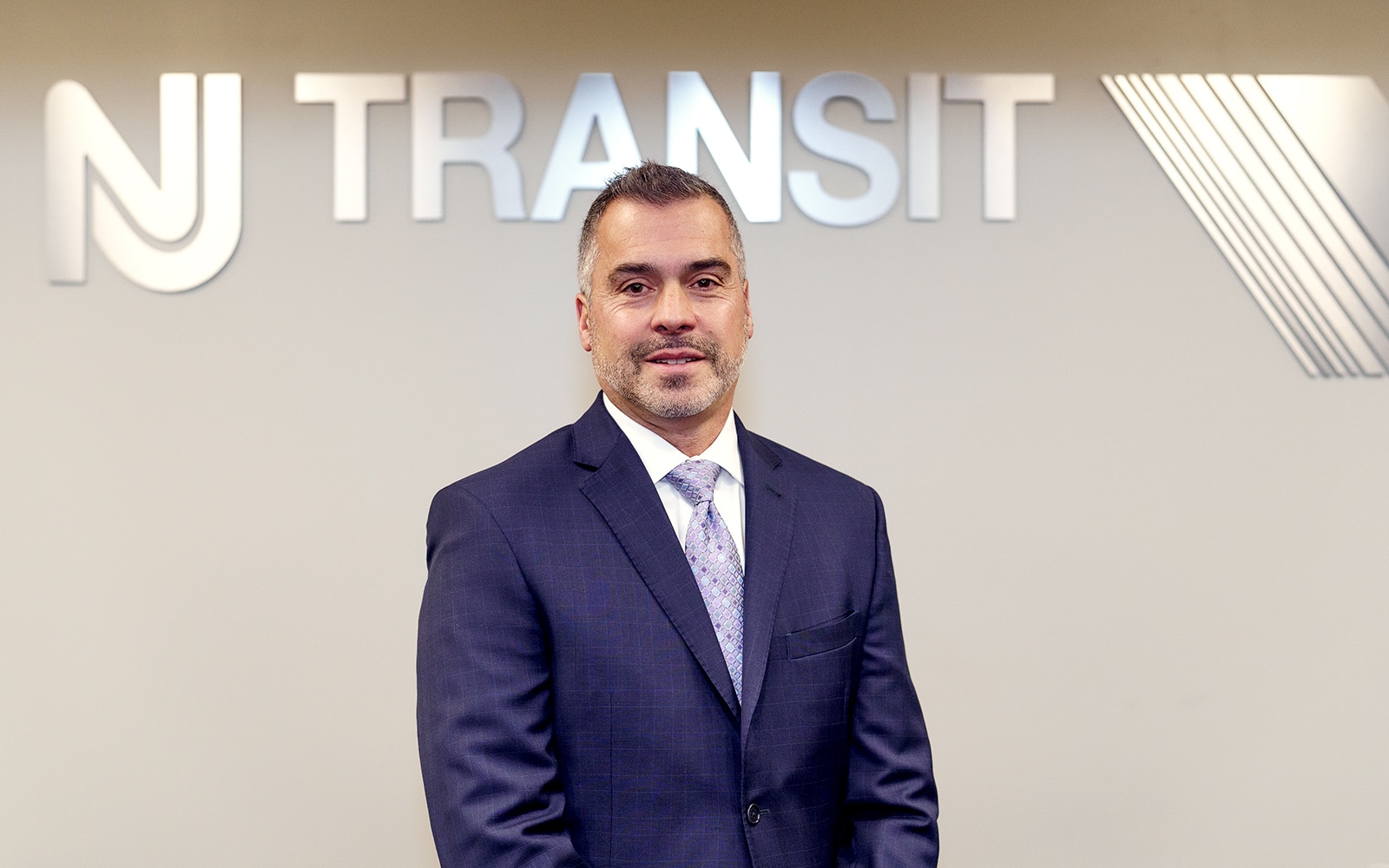 There have been less dramatic successes. The Hoboken Connect development project is a public-private partnership with real-estate company LCOR that is seeking to create a waterfront revitalization effort for the city of Hoboken as well as a first and last point of connection to Manhattan via the Lackawanna Terminal. The project that had been in the works for fifteen years should break ground sometime in 2023.
Additionally, NJ TRANSIT has partnered with Russo Development and Onyx Equities for the transit-oriented development of the Metropark Station in Woodbridge. The twelve-acre development will feature Class A office and retail space, housing, community amenities, bicycle and pedestrian upgrades, and station upgrades.
While public-private partnerships [P3s] may be the buzzword of the moment, Viqueira says it's a much, much tougher needle to thread than most people think. "If I had a nickel for every time someone said, 'this project should be a P3,' I'd be a very wealthy man," he jokes. "But managing those risks and rewards is incredibly difficult to do. Everyone loves the idea of trying it, but when you get into the details, it's often much easier just to talk about a P3 than actually do it."
That said, the P3s that Viqueira has been able to see through will create a lasting legacy for the people of New Jersey, a state Viqueira has called home for most of his life.
"I have developed a tremendous amount of respect for Bill over the years," reflects Gregg Najarian, vice chairman of Savills. "He is a man of strong principles and has been an invaluable partner that has leaned on and valued our guidance. That dynamic makes for a strong client advisor relationship."
Willing to Grow
In many ways, the SVP is a Latino success story that you may have heard before. It's one we hear so often of successful Latinos that we forget the heart, the love, and the hardship that made those stories a reality.
The youngest of three children, Viqueira's father passed away when his only son was just four years old. His mother, a Cuban immigrant who spoke no English, was able to keep her family financially afloat by keeping as many plates spinning as she could. He has memories of helping his mother cut out embroidered patches that would fetch pennies per dozen. Blistered hands were just part of the job.
"Somehow, my mother was able to keep us from wanting too much," Viqueira recalls. "There were things we didn't have, but we always had food and clothing."
All three of the Viqueiras were able to attend college and have successful careers. But his desire to make sure his own family was secure may have created some blind spots for the leader in his younger years. "As I get older, I realize how important it is to look in the mirror and just check in with yourself," he explains. "Are the opinions and things I thought when I was twenty-five really how I still see the world? Or, have I changed? Have I grown?"
Viqueira is a man raised by women, surrounded by them his whole life. Whether it be his mother, his sisters, his wife, or his daughters, he says the women in his life have consistently pushed him to be a more thoughtful person and challenged the laurels he had been resting on for a couple of decades.
Even in this admission, Viqueira has demonstrated so much about himself. A leader who is not afraid to grow. A father who can handle the natural discomforts of engaging with the vision of the next generation. A man who wanted his legacy to include the betterment of the world around him.
That is an incredible way to age.
---
Russo Development is a highly active, privately held developer of industrial, data center, residential, and mixed-use projects in northern NJ.  In 50+ years, Russo completed more than 60 industrial projects and is one of the largest data center owners in the NY metropolitan area.  Russo has over 3,800 residential units under management and over 3,500 units under development.
---
Onyx Equities, LLC is a leading, full-service real estate firm specializing in investment, asset repositioning and ground-up development. Since 2004, Onyx has acquired over $4 billion in real estate assets throughout NJ, NY, and PA, and has executed over $1 billion in capital improvement projects under its signature repositioning program.