Anna Maria Vitek wants to debunk the myth that women must choose between having a career and having a family. Vitek is the daughter of a hard-working mother who divorced when she was six years old, and to whom she says she owes her work ethic and determination. Her mother raised Vitek and her two younger siblings with the help of Vitek's grandparents.
Vitek continues to channel her mother's positive attitude and take-action spirit today. "My mom taught us to stand up to adversity, to face challenges head on," she says. "She showed us that actions speak much louder than words.
"She has always been a glass-half-full person and showed me the value of being honest and transparent. I've taken her humbleness, her honesty, and the importance of family with me." But above all, Vitek's mother instilled in her children the value of education and hard work.
Now Vitek is a mom, a professional, a daughter,  a sister, and a friend. But she insists that none of these has ever had to be compromised. The beauty of her position at Avon is that she has never felt pressured to make a choice between one or another part of her life. As the head of the legal and compliance functions for Latin America, Vitek manages Avon's biggest and most profitable region: Latin America.
Over her 20-year tenure with Avon, Vitek has enjoyed some major career highlights. She was responsible for the completion of a $154 million acquisition that gave Avon control of the sale of its products in Colombia. She and her team also established strategic alliances with companies like Korres and Coty.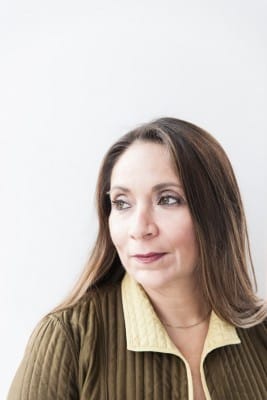 Another career highlight has been building the legal and compliance teams from scratch. Vitek firmly believes that to have a successful team, each member must add value. "You need to understand the business and embody its core values and beliefs," she says, which also applies to the partnerships with external counsel that Vitek has successfully built. "We have an on-boarding process we have established for all new hires, including external counsel."
Vitek recalls what a difference it made to the business partnership when she invited Campos Mello, external counsel in Brazil, to visit the Brazilian manufacturing facility and the administrative offices so they could meet key business leaders at the company. "Only by understanding the company and its associates can you really add value as external counsel," she says.
Adaptability has also been one of her key strategies in meeting her legal, compliance, and government affairs responsibilities. She stays vigilant to safeguard the independent status of Avon's sales representatives and has had to address other challenges like price controls and import restrictions head on.
Vitek finds it extremely rewarding when she is able to visit Avon reps in their homes and witness how the company has changed their lives. She has seen how it allows women to buy that computer they couldn't afford, to go on that vacation they always wanted, or to empower themselves as entrepreneurs.
"The industry has changed a lot since I started," she says. "Avon has always had the ability to empower women and it will continue to do that, but I believe that any company must embrace technology and leverage the possibilities of the world-wide web to continue to thrive. Today, we see the ability of many companies to deliver product within 24 hours of placing an order—some even are able to do so the same day. I also believe it is critical to listen to and understand what our representatives and customers want and need."
Vitek loves the fast pace and variety of her work, spending a good part of her average day counseling the business on various legal and compliance issues. A trusted advisor to the business, she is heavily involved in its day-to-day challenges, which makes her role dynamic, fulfilling, and constantly evolving. "I am invited to participate from the inception of an idea until the transaction is closed or project is implemented."
Her role as an advisor means that the business trusts both her judgment and her legal advice. She also loves the mixture of personalities that she works with, between managing both an in-house team of legal and compliance professionals and a team of external counsel. Additionally, she also has responsibility for over 30 legal entities and two third-party franchisees.
At home, Vitek is proud that her daughter inherited the work ethic that she, in turn, inherited from her mother. A current student at the University of Pennsylvania, her daughter also seems to have inherited a love of the law. Vitek wants her daughter to know that she can be a woman, a lawyer, and a mother, without having to choose between them, fully understanding that a lot of this involves a delicate balancing act, "a lot like a juggler."
"I simply want my daughter to take advantage of every opportunity, the same way my mother and I have done," she says.
Vitek believes that Avon's values of trust, integrity, honesty, and humility are the foundation upon which every person should build, and she hopes to continue to embody and share these with women everywhere. "With these, I am ready for whatever next challenge awaits," she says. "I want to embrace new opportunities without being afraid of the unknown or the uncertain."